By Eric Girten
Director of Family & Life
Special to The Message
"Project Rachel is a ministry of the Catholic Church in the U.S. to those who have been involved in abortion. It is a diocesan-based network of specially trained priests, religious, counselors, and laypersons who provide a team response of care for those suffering in the aftermath of abortion. In addition to referring for Sacramental Reconciliation, the ministry provides an integrated network of services, including pastoral counseling, support groups, retreats and referrals to licensed mental health professionals." – USCCB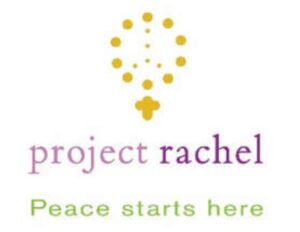 The Diocese of Evansville now offers this healing ministry in Southwest Indiana. A unique Project Rachel Phone Number (812-483-7812) and email address ([email protected]) have been created specifically for persons whose lives have been touched by abortion. To speak with a Project Rachel associate, call the number above or send an email, and someone will respond. The first step down the path of healing is often the most difficult. Project Rachel associates are here to help make it easier. Calls and emails are confidential.
If you or someone you know carries the weight of abortion-related grief, please pray about contacting the Project Rachel ministry. There are many ways that Project Rachel can help: You can speak with one of the Project Rachel phone ministers; find spiritual healing through the Sacrament of Reconciliation; speak with a Project Rachel counselor; receive literature and resources to help you get started or continue on your path toward healing; get information on the nearest post-abortion healing retreats; find information regarding Days of Healing; be placed (confidentially) on the Project Rachel prayer team list; and become a part of the Project Rachel community.
Many women and men who have sought healing after abortion speak about guilt, anxiety, depression, the inability to forgive, the impact on relationships; and they speak of the feelings of peace, comfort, joy and love after having taken that first step toward healing. Take the step.
Call 812-483-7812 or email [email protected].
Project Rachel is a part of the Office of Family & Life in the Diocese of Evansville. For Program Information or to volunteer, contact [email protected].