By Craig Blessinger
Special to The Message
In May 2020, Corpus Christi Parishioners Craig and Tara Blessinger, and Paul and Cecilia Reising, started conceptualizing ways to generationally unite the Corpus Christi Parish family and address the growing issue of food insecurity in the Evansville area. The couples looked at various locations within the community to start an outreach garden and realized the answer was located on their own parish property. Thus, the Corpus Christi Healing Gardens Food Ministry was born.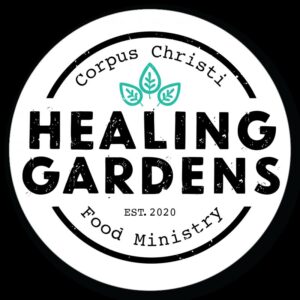 An unused field on the Corpus Christi campus, approximately one acre, was converted into a pumpkin and gourd patch with the first seeds planted June 6 by volunteer parishioners. On June 14, part-time Parochial Vicar Father Tyler Tenbarge and Deacon Tom Goebel officially dedicated and blessed the Corpus Christi Healing Gardens, which coincided with the Feast of Corpus Christi. On Sept. 12-13, more than 50 volunteers, ranging in age from 2 to 80 and older, harvested hundreds of pumpkins and gourds.
On Sept. 26-27 and Oct. 3-4, Corpus Christi will hold the first Healing Gardens Harvest Fest at Corpus Christi Church, 5528 Hogue Rd., Evansville, IN 47712, starting at 9 a.m. on Saturdays and 11 a.m. on Sundays. At the event, there will be 15 varieties of pumpkins and gourds for sale – along with Fall mums. There will also be free hayrides, a pumpkin chunkin' slingshot, pumpkin decorating, kids' crafts, a prayer table, Mission Haiti items and raffle tickets for sale, as well as numerous outdoor photo opportunities available.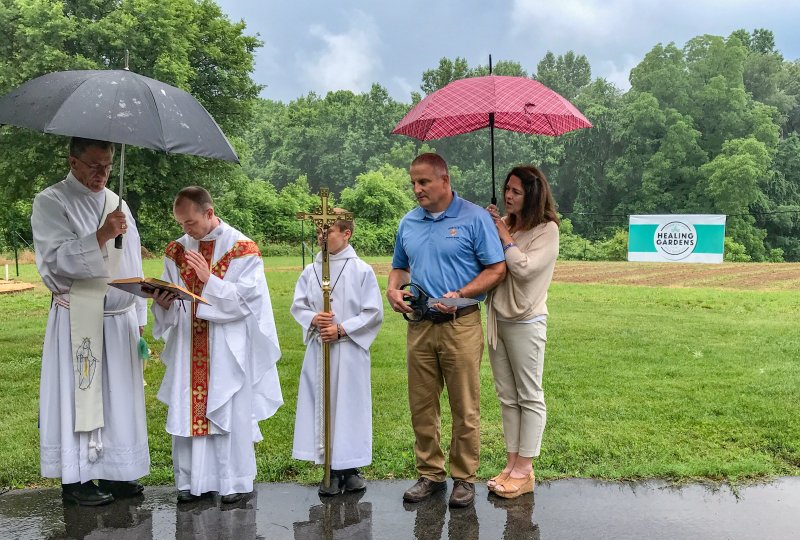 The Corpus Christi Chuckwagon will be set up, and the Men's Club will be serving their world-famous sausage burgers alongside the Booster Club, which will be serving puppy chow harvest mix and frozen hot chocolate. All COVID-19 social-distancing guidelines will apply.
Proceeds from the Harvest Fest will benefit the various Corpus Christi Parish ministries, the Father Deydier House of Discernment, and will be reinvested into the Corpus Christi Healing Gardens Food Ministry with the long-term goal of building a geothermal greenhouse on the property to provide year-round fresh produce to those in need in the Evansville area.
For questions, please contact Tara Blessinger at 812-431-6199 or Cecilia Reising at 812-480-1787, or visit the Facebook page at Corpus Christi Healing Gardens.     
Blessinger is a member of Corpus Christi Parish and a co-founder of the Healing Gardens Food Ministry.