By Keith Hart
Special to The Message
First Theology, Pontifical North American College
Home parish: St. Peter Church, Montgomery

I grew up in Cannelburg and attended Barr-Reeve Schools. I have two older brothers, Matthew and Nathan, and with their families, I have three nephews and two nieces. My mother has taught at Loogootee for over three decades and my dad has been farming ever since he was old enough to drive a tractor. Growing up, my family attended Mass each week, and I would occasionally attend daily Mass with my grandmother.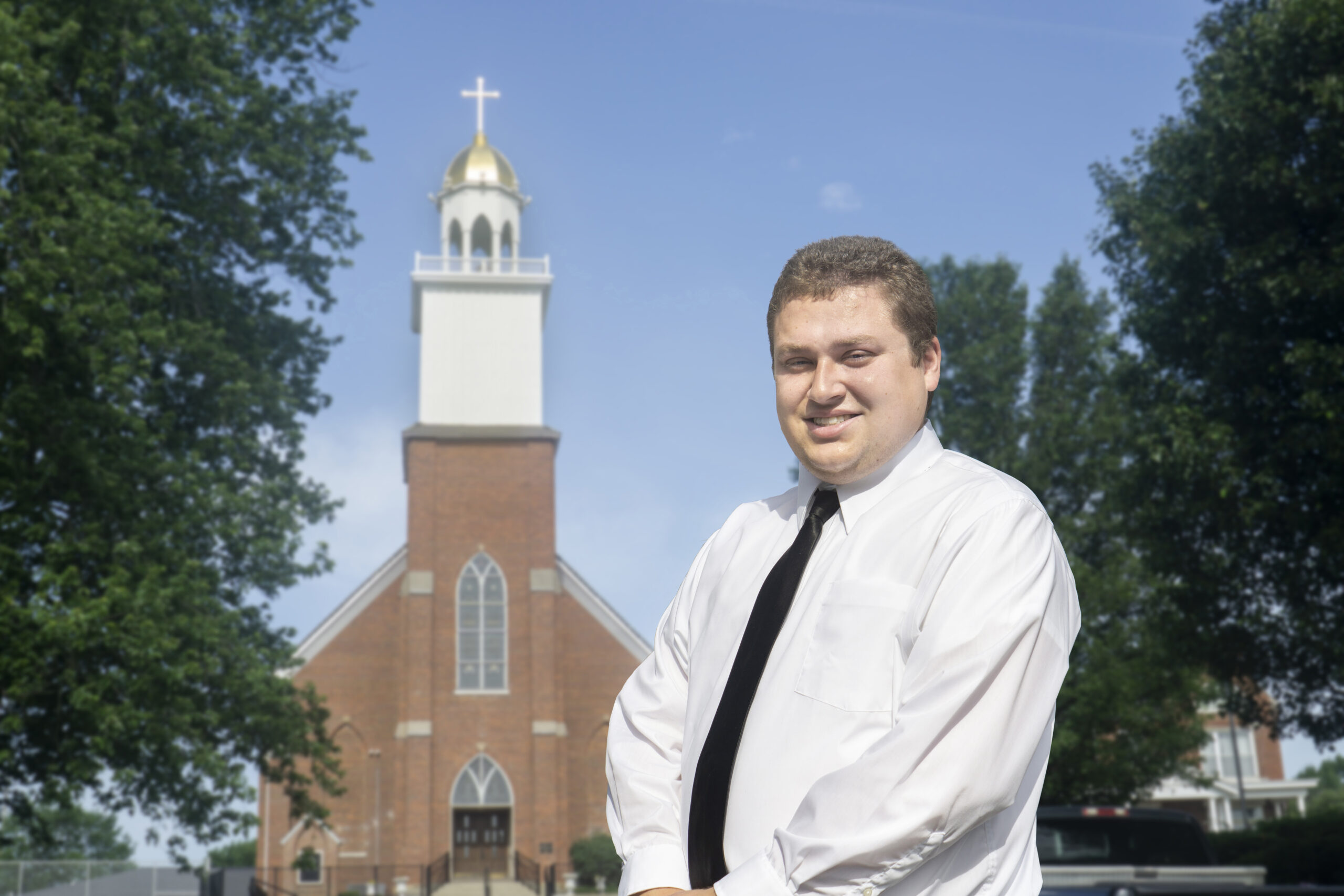 (Arch)Bishop Charles Thompson gave my class the Sacrament of Confirmation, but before that, he asked us questions about the faith before mass. He noticed that I seemed interested in the questions and that I gave good answers. He asked if I had thought about priesthood. I told him no. In actuality, I had thought about it, but decided that I was not "holy" enough to be a priest. His homily for the Mass reflected on how the disciples were not perfect men, but sinners. He said, "God does not call the perfect to serve Him, he calls the imperfect." (When I) realized that God could still work through me despite my flaws, it encouraged me to give priesthood further consideration.
A man at my parish asked my mother if I had thought about priesthood. I would occasionally get that question from other parishioners, and I found it encouraging.

I was a member of Barr-Reeve Bands from fifth grade through my senior year. Band was a great way to make friends, and our trips to Chicago and Florida were the highlights of my time in high school. I was a founding member of the high school book club "Fine Print." I am not sure if the club is still active. My favorite novels are "Fahrenheit 451" by Ray Bradbury, "Lord of the Flies" by William Golding, and "Brideshead Revisited" by Evelyn Waugh.

I went to Vincennes University for nursing after high school, but I later decided that God was calling me to help others in other ways.
Don't be afraid to live your faith publicly. While we don't want to brag on our faith or act like hypocrites, your faith and love for God should be obvious to those around you. Offer to pray with people. Go to daily mass. Bless yourself before meals, even in a public restaurant. Young people need to see that faith is alive and well in 2020.