By Father Tyler Tenbarge
Special to The Message
It has been another fruitful and encouraging fall for vocations in our diocese. Our decades-high brotherhood of 16 seminarians are wrapping up their fall semesters at Saint Meinrad Seminary, Bishop Simon Bruté Seminary, Kenrick-Glennon Seminary and the North American College. We hope you have enjoyed reading their stories about the Eucharist in The Message and on our "Evansville Vocations" Facebook Page these past few months.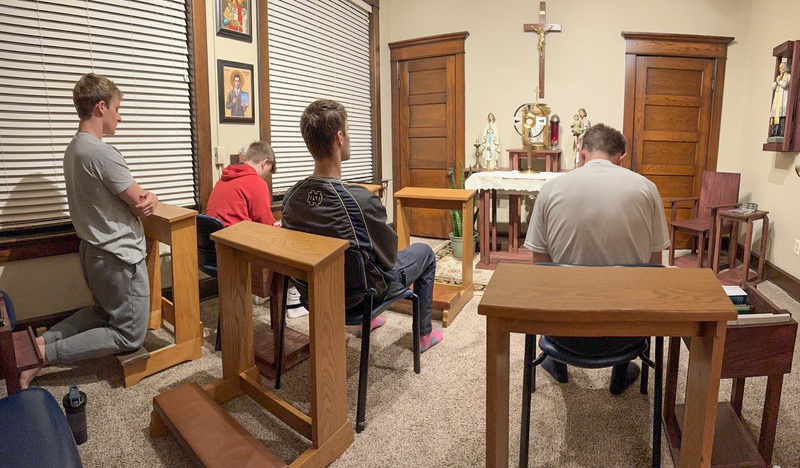 Our Savio community, now in its fifth year of forming disciples and facilitating discernment for teenage guys, saw its largest gathering ever in August: 135 young men from more than a third of our parishes. Hosting that many guys in one house is not easy, though. So, we have temporarily limited attendance at Sunday Night gatherings to eighth through 12th grade guys. Faith formation topics this fall included marriage, the Pro-Life movement and natural law.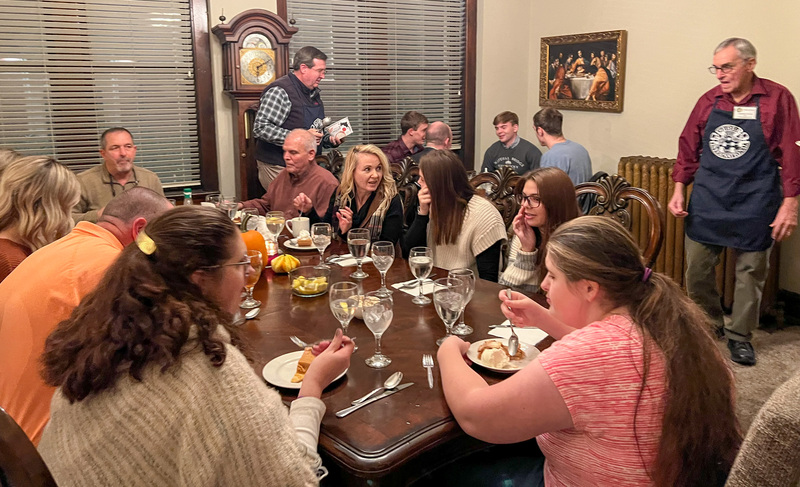 The Dubois County site for Savio also continues to grow. Twice this fall, more than two dozen teenagers from the greater East Deanery gathered for pizza, football, basketball and hanging out – followed by faith formation and prayer at Saint Joseph Parish in Jasper.
 "Siena," launched this summer, is a sisterhood for teenage girls. They also have held monthly gatherings from July until now. Modeled after the diocesan "Savio" brotherhood, these girls have been gathering at St. John the Evangelist Parish in Daylight for prayer, formation and community. More information can be obtained by signing up for email updates at www.EvansvilleVocations.org/Siena.
The Diocesan Serra Club serves to support creating and sustaining a culture of vocations across our 12 counties. This fall, in addition to their huge annual banquet for eighth graders, the Serra Club assisted in hosting a Thanksgiving meal for House of Discernment residents and their families on Nov. 23 at the House. If you are interested in supporting, creating and sustaining a culture of vocations with the Serrans, please email us ([email protected]).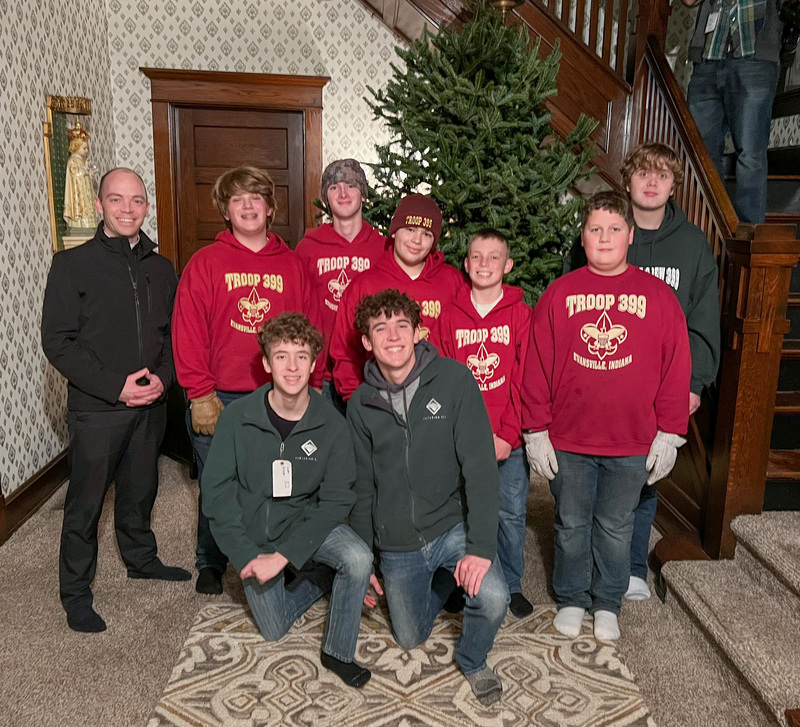 Finally, continue to join us for our regular Monday Night Holy Hour and Mass for Vocations at Sacred Heart Church on Evansville's west side. Adoration and Confession starts at 6:30 p.m. CST. Mass follows at 7:30 p.m. CST. If you know of someone interested in the House or discernment in general, please contact me, Director of Vocations Father Tyler Tenbarge, by visiting www.EvansvilleVocations.org.
Father Tyler is Diocesan Director of Vocations, and Chaplain and Director of the Father Deydier House of Discernment.