By Mary Kaye Falcony
Special to The Message
Catechists from around the Diocese of Evansville gathered Aug. 28 at the Catholic Center in Evansville for Formation Day, which is an annual event. This year's theme centered on prayer and was titled "There is but one road that reaches God, and that is prayer." Our day began with an ppening prayer service with Bishop Joseph M. Seigel and a welcome to the day.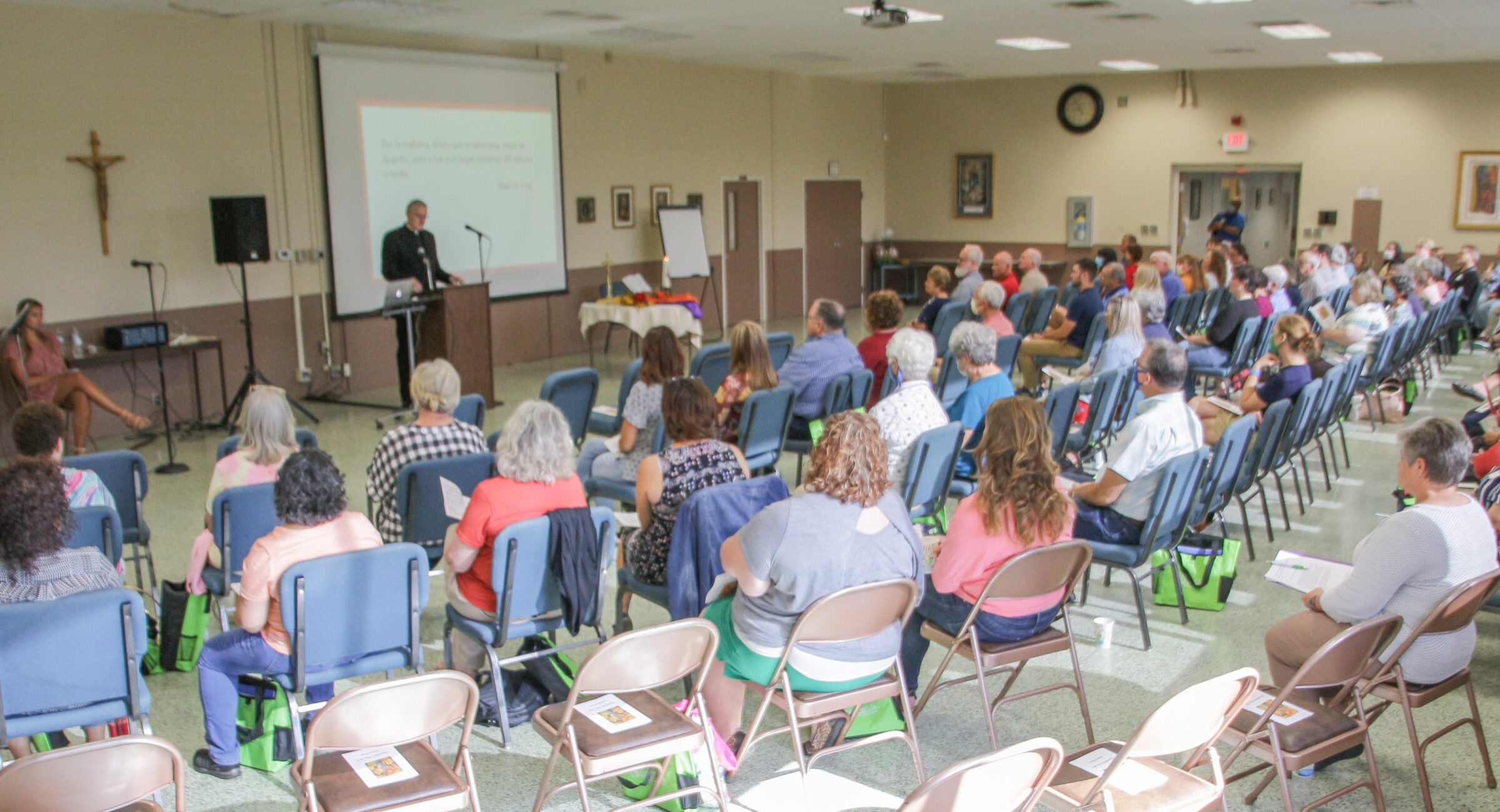 Becky Eldredge was the keynote speaker for this event. Becky spent time with us delving into the questions we all find ourselves posing at some point in our spiritual lives. How should we pray?  How might we develop a rich prayer life, one that will lead us to a deeper union with our God and sustain us throughout our earthly life?
Becky helped participants explore what it means to go "into the deep" trusting in God and his promises – being assured that we are never alone, and knowing we are accompanied by a loving God who cares about us and what we face in the everyday workings of our life.  She also reminded us that good works flow from prayer. Prayer changes us and, therefore, how we make ourselves present in the world.
There were breakout sessions that participants could attend throughout the day on the following topics: Liturgy, The Saints, Holiness, and great ideas and resources for catechists. Our presenters included Father Alex Zenthoefer, FatherTyler Tenbarge, Father Martin Estrada, Katie Vollmer, Bonnie Meadows, Bertha Melendres, Debbie Schmitt and Jeremy Goebel.