By Megan Erbacher
The Message assistant editor
Charleen Katra said training is the only way to get the doors of the churches open to the disability community.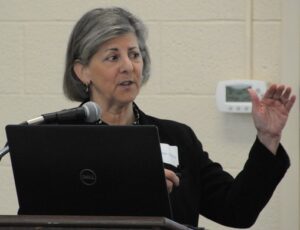 Katra, executive director of the National Catholic Partnership on Disabilities, presented during the Diocesan Disability Ministry Day April 28 at the Catholic Center in Evansville. The event was organized by the Committee for the Inclusion of Persons with Disabilities. Attendees included parish liaisons, parish teams, parish catechetical leaders, parish catechists, youth ministers and RCIA coordinators.
"If people aren't educated about strategies and resources and accommodations that can be provided, they struggle, and when they struggle things don't happen," Katra said. "A lot of times, people don't do anything, and the motive is not to do harm but out of fear and lack of information they don't move forward sometimes.
"It's a baptismal right, as a Catholic, to be educated in your faith and certainly be prepared to celebrate the sacraments."
Bishop Joseph M. Siegel led the opening prayer and offered a blessing to those in attendance. Bishop Siegel thanked everyone for their commitment to being present at the training and for their willingness to serve in a special way these very special people.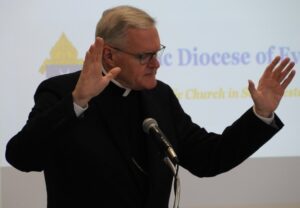 Throughout the daylong training, Katra led three presentations: "Who Do You Say That I Am?," which focused on foundational information of disability ministry; "Art of Accompaniment," which covered how to serve the community; and "Strategies, Resources and More," which recommended pastoral accommodations, sacramental preparations, celebrations and liturgies. 
Katra said belonging is the key word. While a good trajectory is to move from awareness to acceptance to appreciation, she said it's important to understand that inclusion is not the same as belonging.
"I can be included in this group today, but I can leave and not ever feel like I belong," Katra said. "Our real goal is to understand that difference, to feel it in our hearts and bones."
Katra explained that we need to truly slow down, as Pope Francis calls us to do, to accompany someone. But it's difficult, she said, because our culture does not call us to slow down. She hopes people remember to slow down and understand that a sense of belonging is on a deeper level than just inclusion.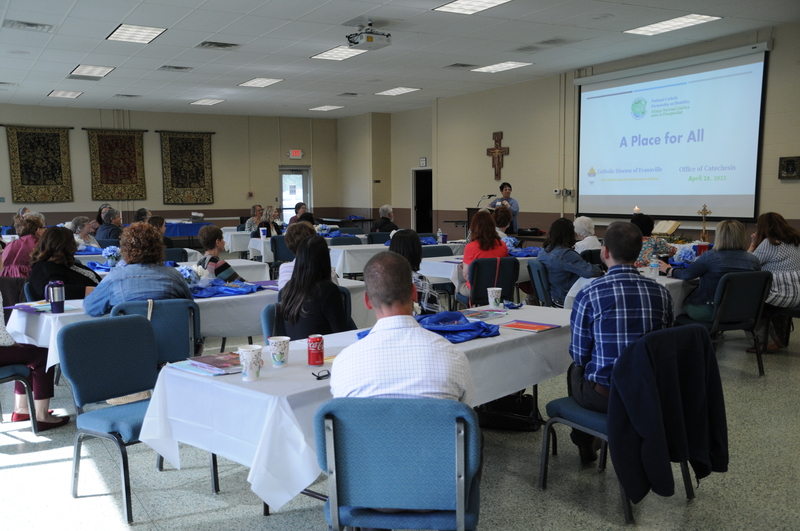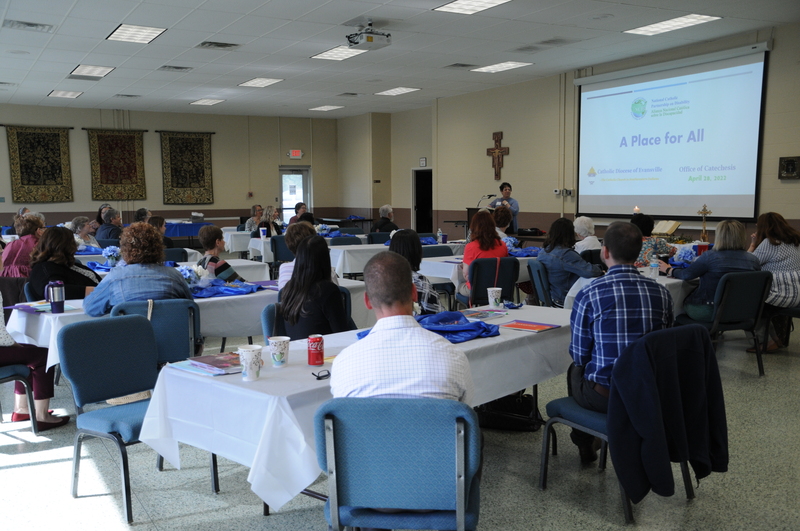 The Diocesan Committee for the Inclusion of Persons with Disabilities was formed in 2019 and serves to promote maximum participation of all persons in the life of the Church. One of their goals is to provide opportunities for education and training in the area of disability ministry.