By Megan Erbacher
The Message assistant editor
Representatives from D-Patrick Ford/Lincoln presented a check for $2,500 to Marian Educational Outreach May 3 at the D-Patrick Ford/Lincoln dealership located at 1100 Walnut Street in Evansville.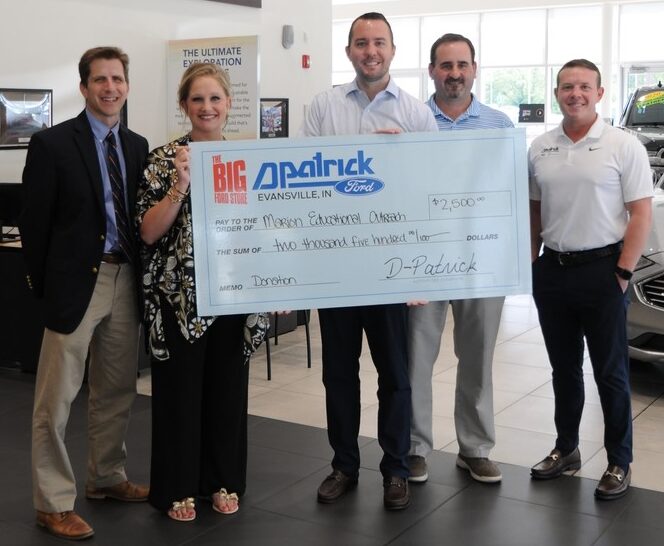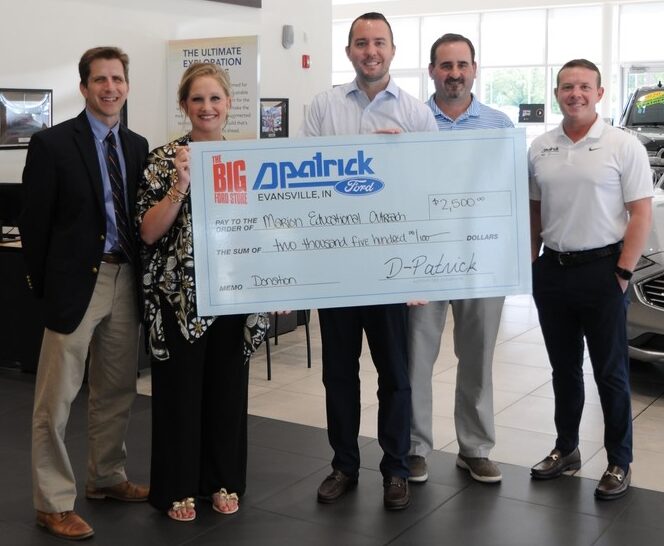 Peter O'Daniel, D-Patrick Ford/Lincoln general manager, Flynn O'Daniel, sales manager, and Cody Staffelbach, general sales manager, presented the donation to MEO Executive Director Emily Schnapf and Trent Engbers, MEO board chairman. The contribution is part of the car dealership's ongoing "$10 per Test Drive" television advertising campaign that continues to support local charities and causes.
Marian Educational Outreach, or MEO, is an Evansville-based nonprofit committed to making sure that students with unique learning needs and their teachers have as many opportunities for success as possible while remaining in the Catholic school system.
 "This (donation) means that we continue to expand the mission of serving students and continue opening doors, recognizing that not every school is going to be on the same pacing, and that's OK," Schnapf said. "(It means) that we're able to continue spreading awareness about reaching students with disabilities to ensure that families have an opportunity of a Catholic education."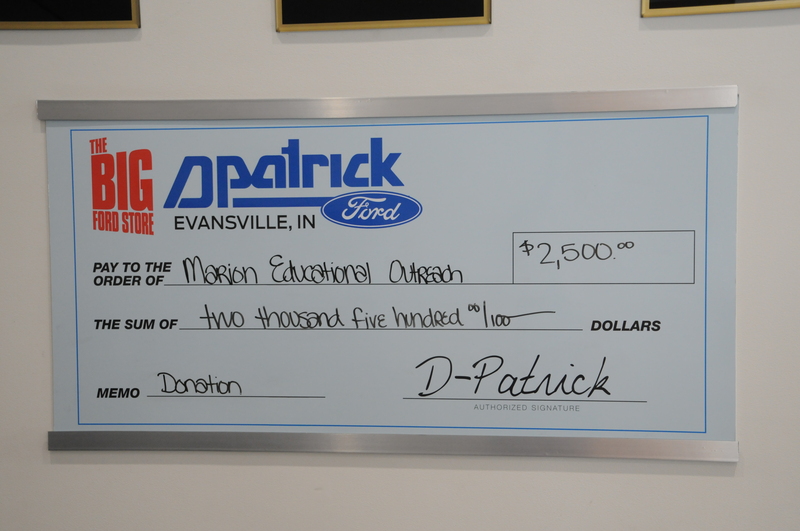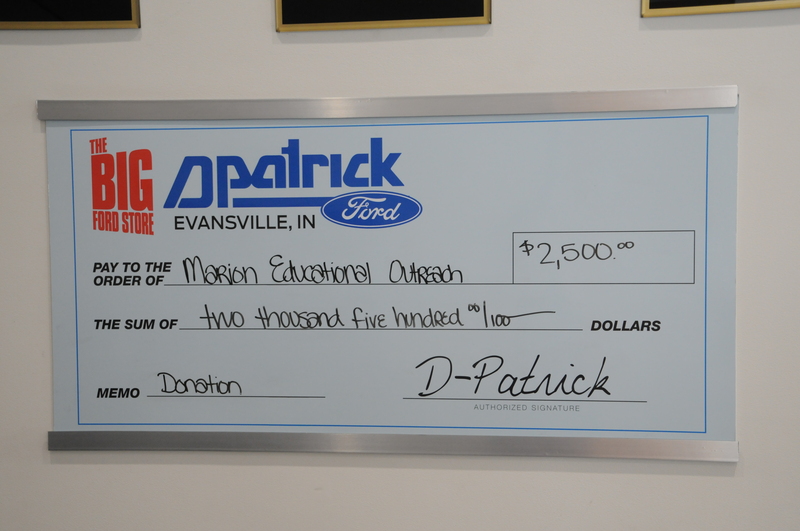 Each month, D-Patrick Ford/Lincoln selects a local charity to support. The dealership then awards $10 per test drive (up to $2,500) to the charitable organization. The dealership started the campaign in 2014, which equates to more than $250,000 being donated to local charities.
Schnapf said it's meaningful to families when they don't have the added burden of deciding where to send their child to school, and they have the opportunity to attend at their home parish.
"Donations like this mean we're one step closer to ensuring every child who wants a Catholic education can have one, and that families are able to stay together in our Catholic schools," Engbers said. "To me, that's the tough choice. If you have lots of kids, you want them to be part of the community, and it's a hard choice for families to say, 'I have one kid who has some special needs.' And we (MEO) help make that possible for them to be together."