By Megan Erbacher
The Message assistant editor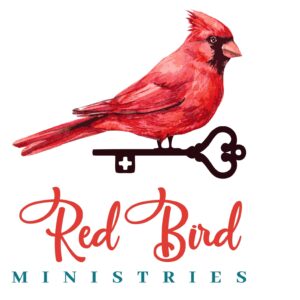 Bradley and Leslie Schaefer's grief is "insurmountable" some days.
"I do not know who to call or who to ask for help," Leslie said. "I know I'm not the only one."
The Schaefer's have experienced two types of child loss. Leslie had a miscarriage in the summer of 2013. Then, on Feb. 11, 2019, they lost Joshua, who was nearly 18-years-old, in a fatal car accident while he was on his way to a youth ministry event at Holy Redeemer Parish in Evansville.
Earlier this year, Leslie felt ready to approach Anne Stofleth-Martin, Holy Redeemer director of Faith Formation, and Eric Girten, diocesan director of the Office of Family and Life, to discuss launching a local Red Bird Ministries chapter. It's a new and ongoing ministry in the Diocese of Evansville for families who have experienced child loss at any age or stage in life. 
The website describes Red Bird Ministries as a "Catholic, pro-life/pro-family grief support ministry that focuses on bereaved families who have experienced child loss of any age and circumstance, including pregnancy loss through miscarriage and stillbirth, and after birth as an infant, child, adolescent or adult."
Leslie serves as the Evansville Chapter Advocate. In this role, she is the contact for diocesan parishes, has information for retreats, support teams, and she is the contact with the ministry's national office. 
Girten explained the diocese is in the early stages of developing this "vital ministry." He said a dedicated group of trained men and women in Evansville are ramping up.
"The loss of a child is an extraordinary cross to bear," Girten said. "It contradicts our understanding of the 'normal' progression of life and can leave wounds that need to be tended to by our Divine Physician. The Red Bird Ministries program will hopefully provide that opportunity to encounter Christ."
The Schaefer's have four living children: Aaron, 20; Andrew, 17; Felicity, 11; and Gabriella, 4.  
The weeks and months following Joshua's funeral is when the family needed the most support, but they said it was "completely gone."
"We're still not sure what to do with our grief on those really hard days. … Red Bird Ministries is the support ministry our diocese has been missing. … If we can bring this community of bereaved parents together, we won't feel so alone," Bradley and Leslie said.
Leslie doesn't like the term "bereaved parents." After some research, she found the word vilomah, which is Sanskrit for "against the natural order of things."
"Those who have experienced child loss, we are vilomahs…. We're all on our own grief journey and we have to find what works for us, having a word works for me," she said. "Having a community we can turn to and call on when those hard days just knock us flat on our backside is what we need next."
Leslie wants other grieving parents to know they aren't alone on this "path we've been forced upon."
Bradley and Leslie said Red Bird has already proved healing and helpful, and they're encouraged to see what the ministry will do for others.
"The best we can do is search for God's truth, live this life in his love, and spread it to others. Joshua taught us that. That is his legacy. Serve without asking for anything in return and do it with a smile on your face."
Girten said organizers are looking for parish teams willing to offer Red Bird Ministries in other parts of the diocese, so every family who wants to participate can have access.
To get involved, contact Girten at egirten@evdio.org.