Special to The Message
ALEXANDRIA, VIRGINIA — Catholic Charities USA announced May 11 that the Diocese of Evansville's Catholic Charities is among nine agencies, from across the ministry, that are finalists in its Innovation Challenge competition. The CCUSA Innovation Challenge, introduced in September 2019, seeks to inspire member agencies to propose a fresh solution toward alleviating, reducing or eliminating poverty.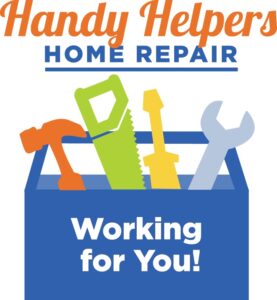 The agency proposals were required to address a specific area of poverty and must be achievable, measurable, replicable, sustainable and scalable. Our Catholic Charities organization submitted its Handy Helpers Home Repair social-enterprise program.
One agency from each of three groups based on employee numbers will receive an award of $333,333 to capitalize its initiative. The top entry for each of the three groups will be selected via a process that includes a panel of judges and Catholic Charities agencies staff. CCUSA will announce the winners in October.
Finalists include:
Small agencies (less than 60 employees):
● Catholic Charities of Central Texas (www.ccctxorg)
● Catholic Charities Diocese of Evansville (www.ccevansville.org)
● Catholic Charities of the Archdiocese of Omaha, Inc.(www.ccomaha.org)
Medium Agencies (60-170 employees)
● Catholic Charities Diocese of San Diego (www.ccdsd.org)
● Catholic Charities of Southern Missouri, Inc. (www.ccsomo.org)
● Catholic Charities West Virginia, Inc. (www.catholiccharitieswv.org)
Large Agencies (more than 170 employees):
● Catholic Charities Diocese of Cleveland (www.clevelandcatholiccharities.org)
● Catholic Charities of Spokane (www.catholiccharitiesspokane.org)
● Catholic Charities of Santa Clara County (www.catholiccharitiesscc.org)
To learn more about the CCUSA Innovation Challenge and the finalist proposals, visit www.CCUSAInnovates.org.
CCUSA is the national office of 166 member agencies across the U.S. Catholic Charities serves all people regardless of background. Catholic Charities agencies are on the frontline, committed to serving the needs of those living in poverty and the most vulnerable in our communities. Please visit www.CatholicCharitiesUSA.org for additional information on our work.