Special to The Message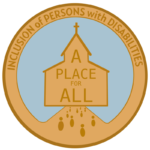 The Diocese of Evansville's Committee for the Inclusion of Persons with Disabilities was formed in 2019 and serves to promote maximum participation of all persons in the life of the Church. One of the goals of the committee is to provide opportunities for education and training in the area of disability ministry. 
In keeping with this goal, the committee has planned a daylong educational event 8:30 a.m. to 3 p.m. CDT April 28 at the Catholic Center in Evansville. The committee invites parish liaisons, parish teams, parish catechetical leader, parish catechists, youth ministers and RCIA coordinators to attend.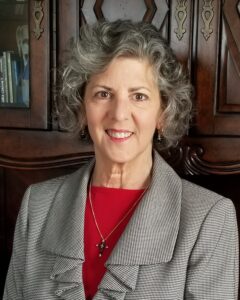 Charleen Katra, executive director of the National Catholic Partnership on Disabilities, will serve as presenter for the day. Prior to taking on her current role, Charleen served as associate director of the Office of Evangelization and Catechesis in the Archdiocese of Galveston-Houston, Texas. For over 20 years, her primary responsibility was directing the archdiocese's Ministry with Persons with Disabilities. She is the co-author of "The Adaptive Teacher: Faith-Based Strategies to Reach and Teach Learners with Disabilities" (Loyola Press, 2019), and the author of "How to Talk to Children about People with Disabilities" (Twenty-Third Publications, 2019). The committee is very excited to have Charleen for the event.
The day will begin at 9 a.m. CDT with Bishop Joseph M. Siegel leading prayer, which will be followed by three presentations: "Who Do You Say That I Am? (foundational information of disability ministry); "Art of Accompaniment" (how do we serve this community); and Strategies, Resources and More! (pastoral accommodations, sacramental preparations celebrations and liturgies). There will also be time for questions and answers at the end of the day.
The cost for the day is $10 per person or $40 for a parish bringing a group of five. Lunch is included. This promises to be an outstanding opportunity, and the committee hopes you can attend. 
You may register online at https://bit.ly/36HnM09.  If you have any questions about the day, contact the Office of Catechesis at 812 424 5536, extension 218, or email [email protected].