By Tim Lilley
The Message editor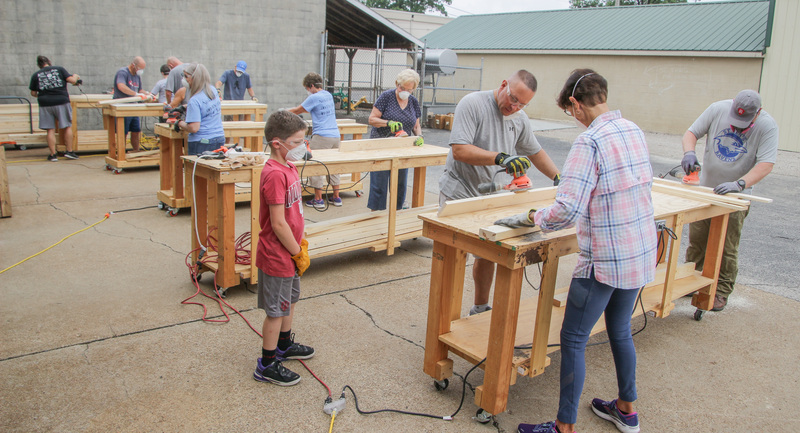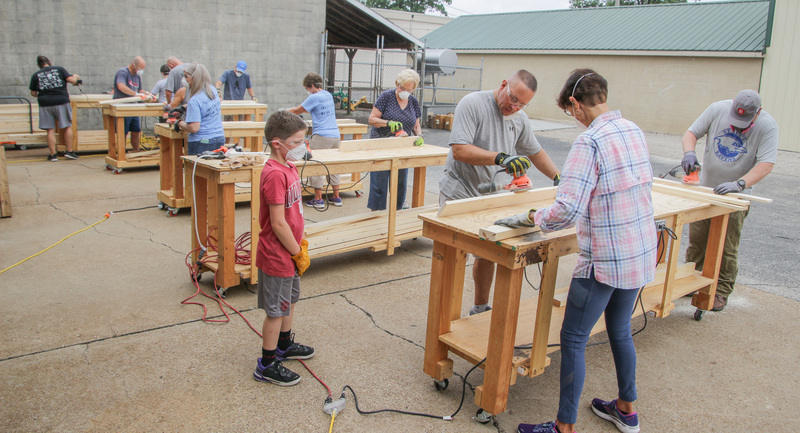 Knights of Columbus from 4th Degree Assembly 253 and Evansville-area councils joined other volunteers July 9 at the old Raben Tire building adjacent to Evansville's Holy Rosary Parish on South Green River Road for a Sleep in Heavenly Peace Build Day. By the time they wrapped up, 40 needy children had received their own twin beds, complete with mattress and bedding.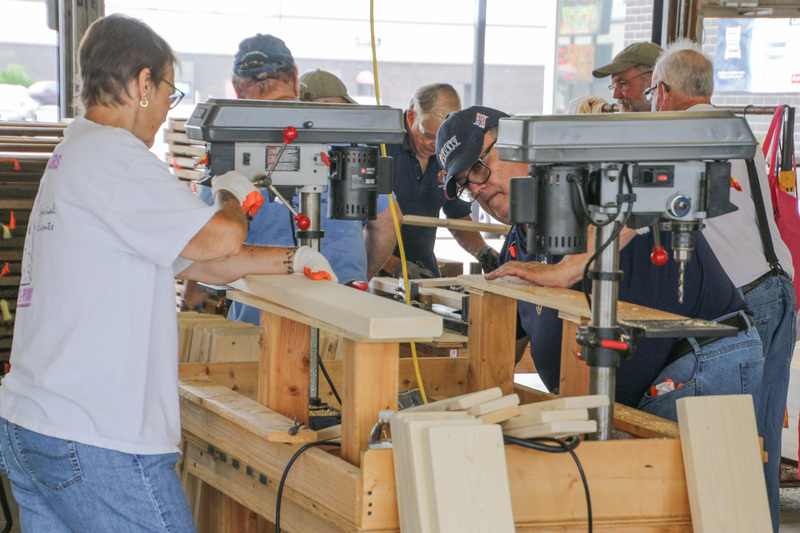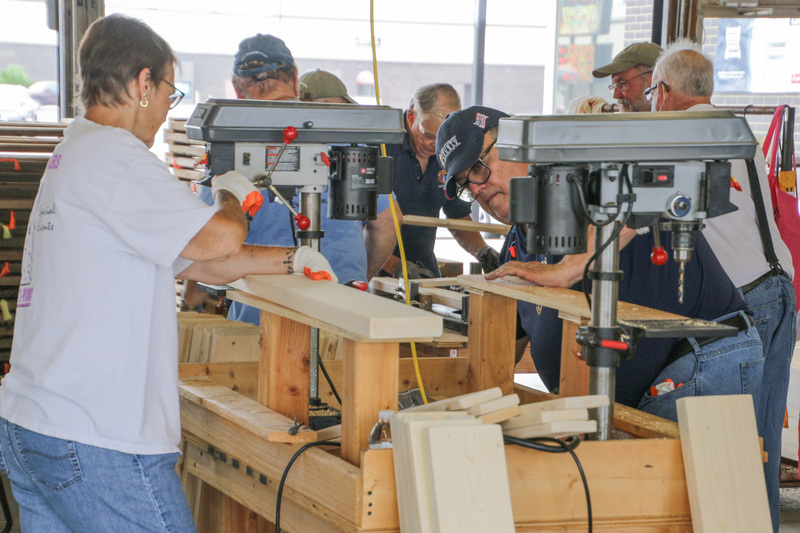 This is the 23rd build day the Evansville chapter has held since September 2020. To date, Sleep in Heavenly Peace volunteers have provided beds to 746 needy local youngsters.
Knight Paul Watzlavik of Newburgh serves as president of the Evansville Chapter of Sleep in Heavenly Peace, a national nonprofit founded in Kimberly, Idaho, in 2012. SHP is the only charity providing hand-made bunk beds to children who don't have beds of their own. Not only do SHP volunteers deliver the beds to youngsters in need, they also partner with organizations, churches, businesses and individuals to build them.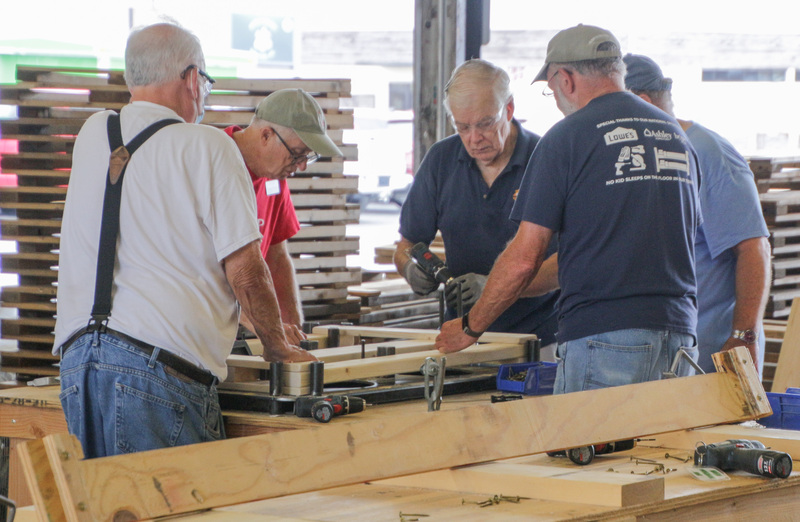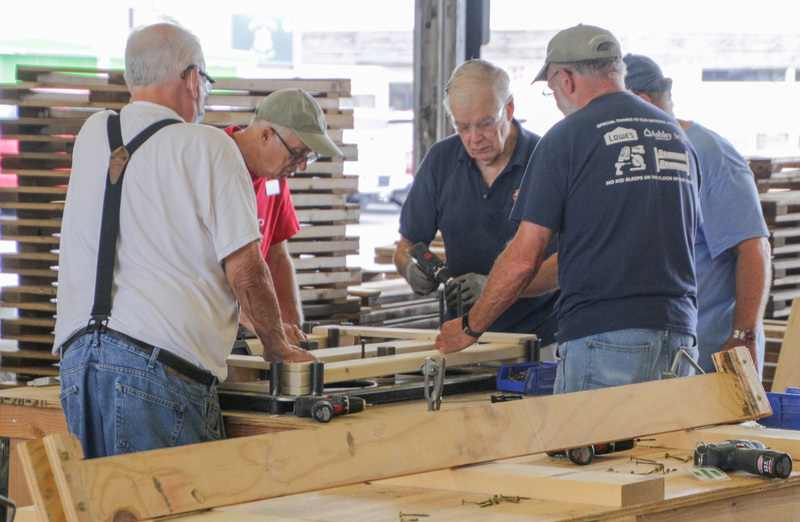 From the SHP website: "We're a national organization answering the call to a national problem. All children deserve a safe, comfortable place to lay their heads. In Idaho and across the U.S., too many boys and girls go without a bed – or even a pillow – to sleep on. These children end up sleeping on couches, blankets and even floors. This can affect their happiness and health. That's where Sleep in Heavenly Peace comes in. 
On July 9, teams of volunteers manned stations where they measured, cut and sanded lumber before moving it along to a station where volunteers drilled holes in preparation for bed assembly. At the assembly station, volunteers built bed frames for delivery to children in need.
Children received the bed frame, a mattress, sheets, pillow and comforter, all at no charge.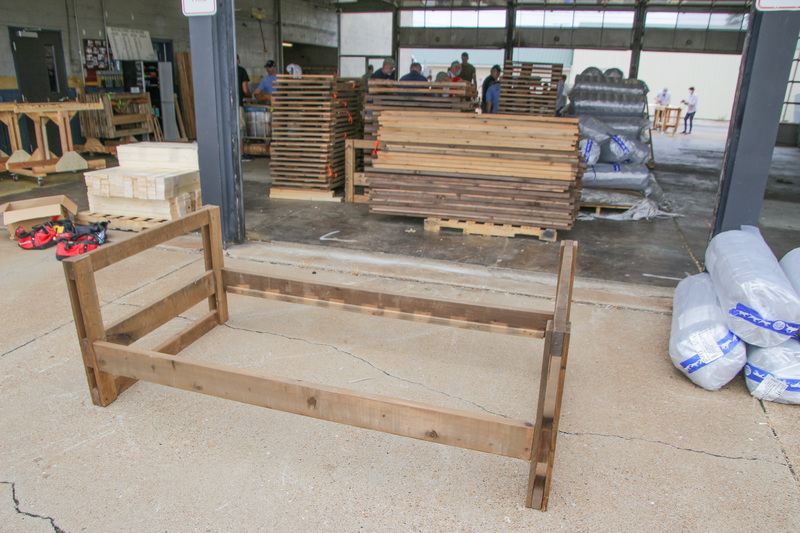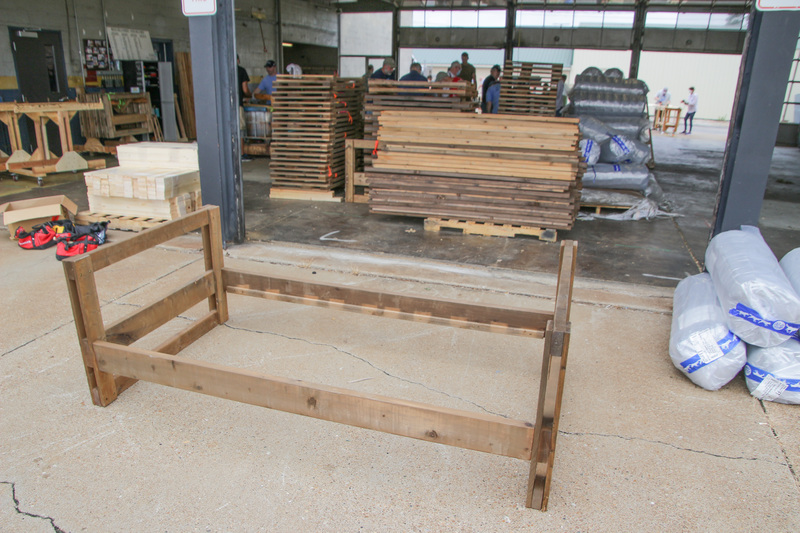 If you are interested in helping SHP locally, contact Watzlavik at 912-480-0500 or email [email protected]. For more information on Sleep in Heavenly Peace, visit www.SHPbeds.org.