By Tim Lilley
The Message editor
Father Bill Dietsch, senior priest of the Diocese of Evansville, concelebrated Mass Dec. 19 at St. John the Evangelist Parish in Daylight to commemorate the 50th anniversary of his priestly ordination, which occurred Dec. 18, 1971. He noted that the Mass at St. John Daylight fell on the 50th anniversary of the first Mass he celebrated as an ordained priest.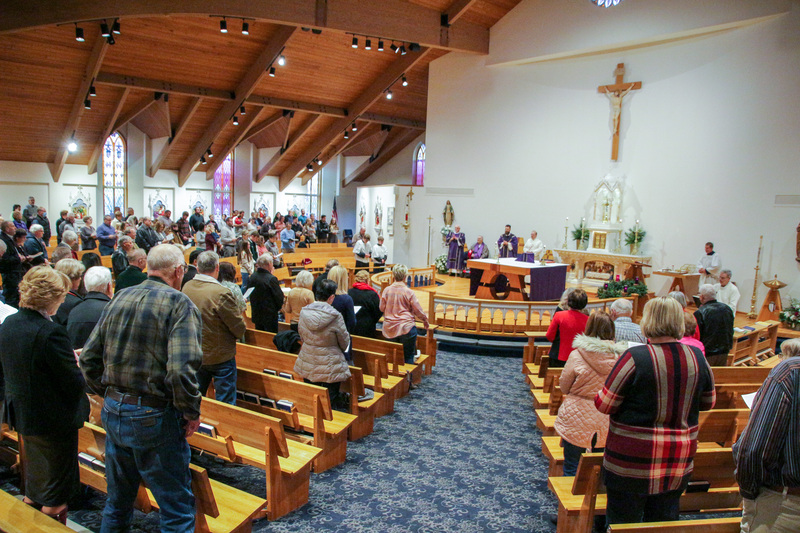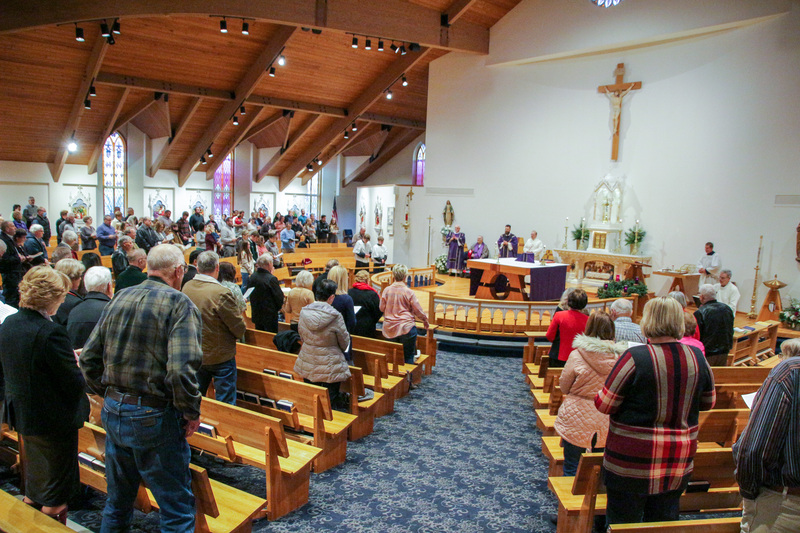 "I am grateful for all of you who came out today," he said, "and I am grateful for all the gifts of God I have received over the years. The priesthood – my service – is not my gift to God. It is God's gift to me."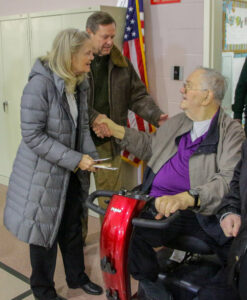 After graduating from Mater Dei High School in Evansville, Father Bill, a native of Snake Run in Gibson County, served in the U.S. Navy from 1961 to 1964. He recalled feeling the first calls to his priestly vocation in the Navy. 
"In 1961, I asked permission to leave duty to attend Midnight Mass," he recalled, "and I ended up on the phone with the commander. He said, 'If anyone but Dietsch would have made that request, I would have said no.' 
"When I arrived for Midnight Mass, the greeter asked me if I knew Latin, which I did. It turned out that they needed a server who knew Latin." He said incidents like that helped him to see God's plan for his life. 
Father Bill talked a lot about his service – and the service of those who give back so much to him and all priests.
"I went to visit a woman who was a shut-in, and she was in a very bad place. She had lost a son and her husband, and she was very sad. She asked me to anoint her, which I did. The next time I went to visit, she was a totally new person. She told me that she was 'ready to go home.' That made me realize how much we serve our people as priests.
"What you should know is that I was not the cause of her transformation. I was the implement. I have thought about what the real meaning of the priesthood is, and I believe it is service."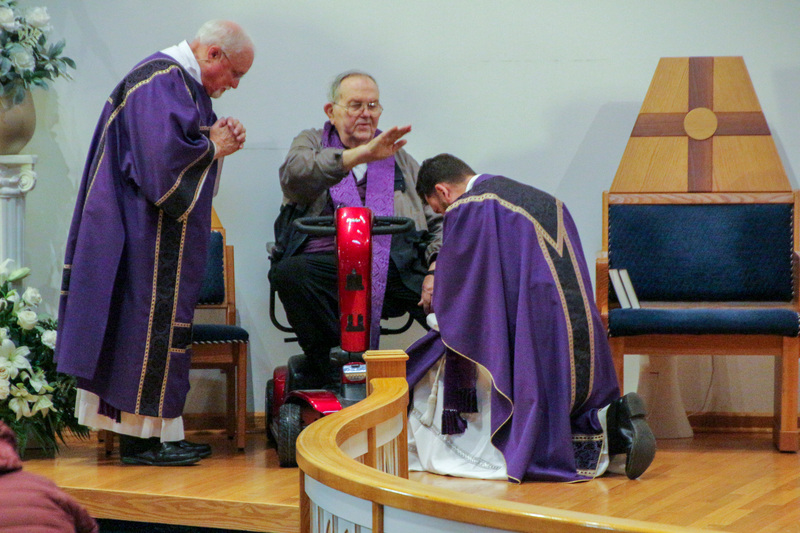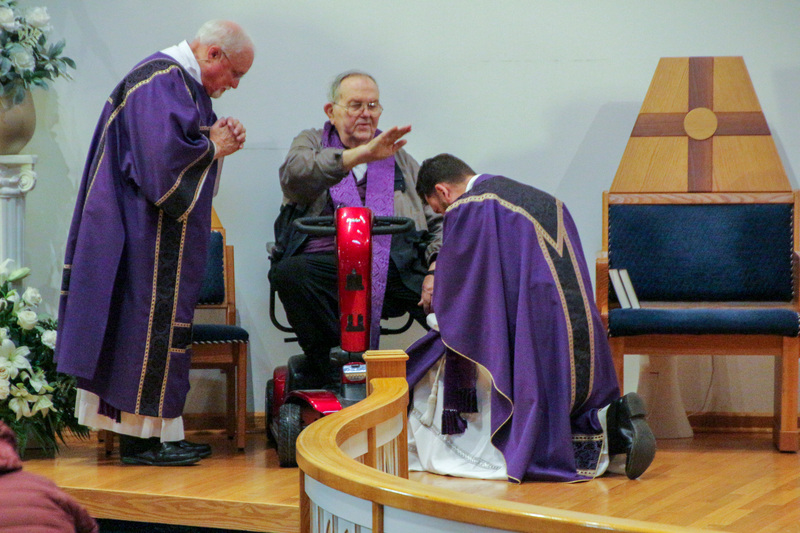 Father Bill was quick to shift focus to the people. He said, "It is amazing how much the community of people we serve give back to us. 
"We priests need your affirmation and support, and I have received that from every one of you here today. Without you, we're lost as priests."
Father Bill served parishes across the Diocese of Evansville from 1972 through 2008, and he also served many years as chaplain at what is now known as Ascension St. Vincent Hospital in Evansville. 
St. John Daylight Pastor Father Chris Forler talked about that as he opened the Mass. He said, "It is a great joy to celebrate the 4th Sunday of Advent and the 50th anniversary of Father Bill's priestly ordination. We truly appreciate all you did for the people of the diocese throughout your ministry."
At the conclusion of Mass, Father Chris asked his brother priest for a blessing. 
Thanks from Father Bill
Following the Mass, Father Bill contacted The Message with words of thanks for all those involved in the celebration:
"I want to publicly thank everyone involved with the celebration of my 50th anniversary of priestly ordination. The Mass and reception after were wonderful, and the outpouring of messages, cards and gifts from across our diocese was truly humbling. It was a very good day, and I am truly grateful to everyone."