By Megan Erbacher
The Message assistant editor
At first, Amy Sponn was in denial that she heard her name called. She sat there, frozen, until her co-workers and friends started clapping and cheering for her because, as Vincennes' Flaget Elementary School first-grade teacher, Sponn was named Indiana Gold Star Elementary Teacher of the Year.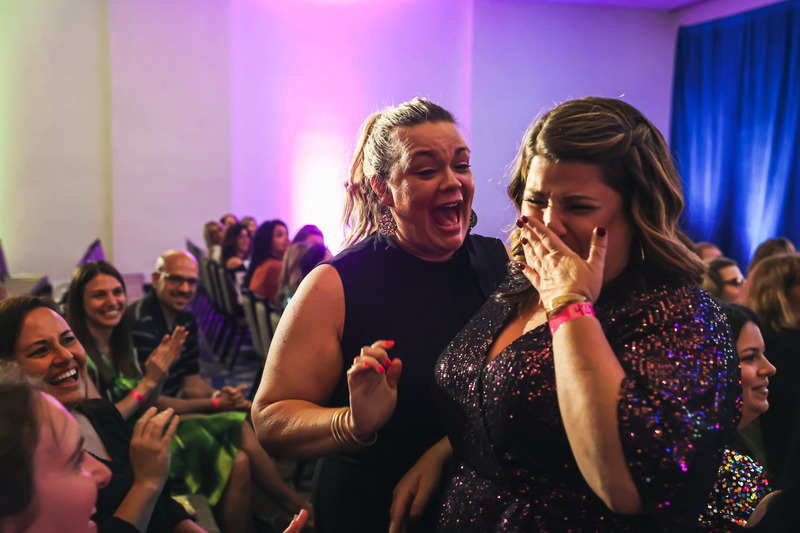 Sponn was surprised with the honor at the Indiana Department of Education End-of-Year Celebration May 20. The event was hosted by Get Your Teach On, a national program founded by Wade and Hope King, which Indiana recently partnered with to provide various levels of professional development in schools around the state.
Sponn said she was "completely blindsided, in the best way possible."
"I just thought of so many deserving teachers that could have been chosen," she recalled. "It didn't seem real. My friends said I continually said 'no' in disbelief over and over again!"
Flaget Principal Samantha McClure said officials mentioned Sponn received multiple nominations for the honor, which didn't surprise her.
"I was and still am so happy for Amy," McClure said. "She works hard to create unique experiences for the students in her classroom and our school as a whole in the role she plays as student council sponsor. Especially in today's world, teachers don't often receive the recognition they deserve. I am thrilled that Amy was called out in this positive way at a state level."
McClure said it was fun to watch the other teachers at the celebration get excited for their colleague and friend.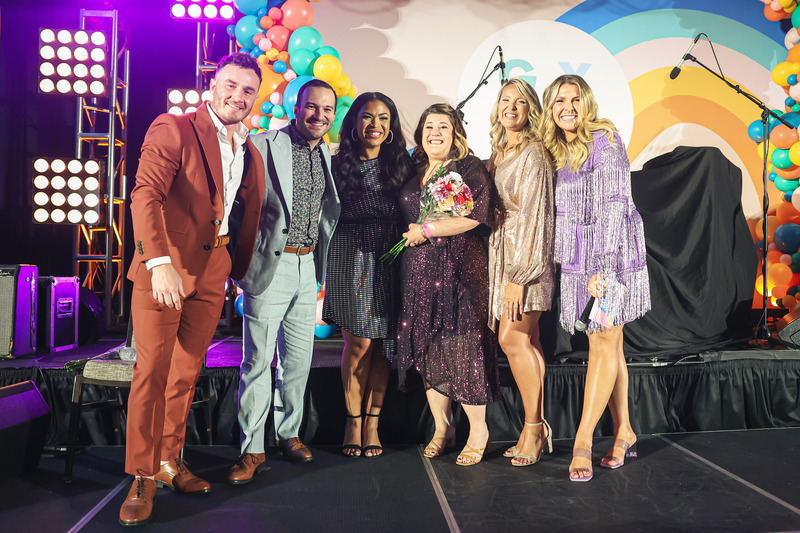 "There was a lot of screaming, cheering and dancing," she said. "Amy receiving this recognition is a win for all of us!"
Michelle Priar, superintendent of schools for the Diocese of Evansville, said she is proud of Amy and the recognition she received.
"Her passion and enthusiasm for teaching and learning is evident when you walk in her classroom," Priar said. "She's an amazing teacher and is very deserving of this honor. Faculty members at Flaget, under the leadership of Samantha McClure, are accomplishing great things, and Amy's award is certainly a capstone to their success."
Sponn has taught 17 years in Catholic schools, with 14 of those years at Flaget. She believes an educator is a "Gold Star" teacher when they have a genuine love for what they do and are dedicated to their students, both academically and on a personal level. At the end of the day, Sponn said it's really about doing what's best for the kids; learning, exploring, having fun and making memories together.
"Teaching the standards and striving for every student to be their personal best academically is essential, but building strong relationships with students and families is equally as important," she said. "Doing this allows the teacher, student and parents to work as a team. A 'Gold Star' teacher also knows that you never stop learning. He/she always wants to learn more, grow and be better the next day."
McClure said part of what makes Sponn a "Gold Star" teacher is that she strives to make her lessons highly engaging and interactive for students, and she often creates room transformations and themes for her classroom.
"On top of that, her teaching is focused and effective," McClure said. "She has high expectations for her students, considering both academics and behavior, and her students want to meet them."
Last August, Flaget educators learned they were one of eight schools in Indiana selected as a Get Your Teach On collaboration school, which included Flaget administrators receiving intensive support throughout the school year through two-day in-school training sessions.
The collaboration was "incredibly beneficial," according to McClure. She's proud of her staff for being open and welcoming to Chris Pombonyo, Flaget's GYTO facilitator, and the new strategies he brought to Flaget. 
"The camaraderie that was fostered among our teachers and staff was the biggest surprise and key to us moving in the right direction."