BY JIM SCHROEDER
REFLECTION
St. Peter Church, Linton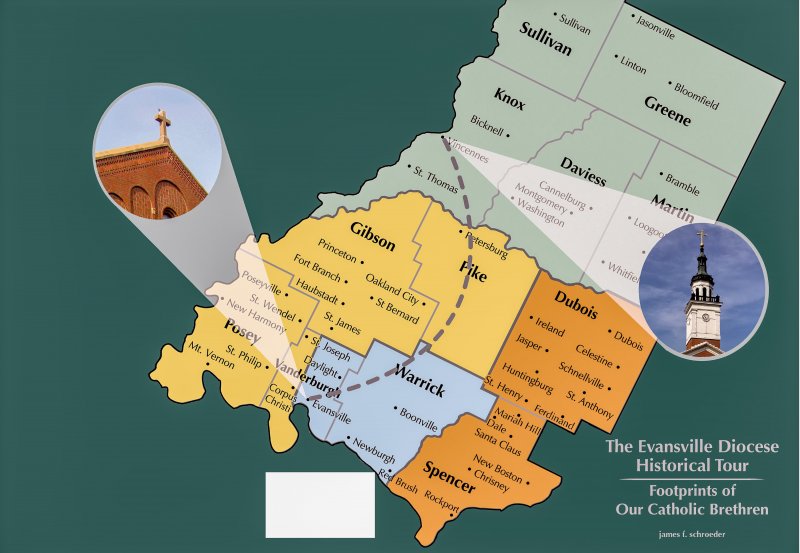 "Just what are you hungry for?"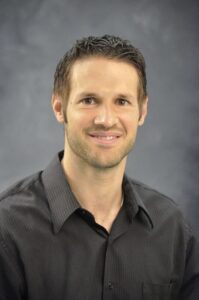 The year was 1994. It was a cold, late fall night as flurries began to fall from the sky. Amy and I had been dating for a few months. Our journey had taken us to the little mining town of Linton, Indiana, for the IHSAA football sectional championship. All week, our assistant coach, Mike Goebel, had been singing off-tune renditions of a Patsy Cline classic from the 1980 film, "Coal Miner's Daughter." Amid the chill of the night, an intensity leapt forth from the opening series and the outcome seemed never in doubt. We would emerge victorious on our way to an eventual state finals game in the RCA Dome.
Twenty-one years later, Amy and I found ourselves back in this same little town. Our journey had been of a much different kind as we said goodbye to the 19th-century history in our diocese. Founded in 1901, St. Peter Parish had witnessed the journey of a people, of a nation — from the freewheeling era of the 20's to the depths of ruin a decade later, with wars to end all wars, and forgotten wars all leaving many comrades to their final home.
But on the previous day, the journey celebrated was a purely divine one. As tradition taught, the Virgin Mary had been assumed into heaven, body and soul, after witnessing the life, death, and resurrection of her only child on earth. Her circuitous pathway from a simple peasant girl to Queen of Heaven was full of uncertainty, fear and despair. Undoubtedly, she must have hungered to know more while on earth; and yet the simplicity of her scriptural presence suggests an acceptance that is difficult for me to reconcile. As the gospel of John would recount on this day, her son had declared, "For my flesh is true food, and my blood is true drink. Whoever eats my flesh and drinks my blood remains in me and I in him."
Many in the crowd that day, who were seeking out their own personal pathway, must have been shocked by his cannibalistic statements. Not only was He saying that He could provide the Bread of Life, he was emphatically stating that He WAS the Bread of Life. In my own weakness and failing, it is often tempting to deny the astounding claim that He makes to this day. So when Peter later denies know him three times, I too feel the urge to turn away – if not for the simple fact that the Eucharistic miracle seems, well, too supernatural to believe, as I know it is supposed to be. And so as I sit here staring at the Blessed Sacrament in silent adoration, I know what I hunger for.
I want that faith that moves mountains (not just the metaphorical kind), even when it is the size of a mustard seed. I want that consecrated host to turn into flesh and blood, and forever vanquish the doubts I harbor about the Eucharistic sacrifice. I want to go back in time to the sites of all those previous Eucharistic miracles, and see the AB+ blood and the cardiac tissue emerge from the grain. It seems that if hosts everywhere began this visible metamorphosis, who could doubt that Christ's presence truly remains? Yet in my weakness, I still doubt. On second thought, maybe it is Thomas I most understand.
For now, my faith is full of switchbacks seeking the ultimate summit. Periodically, the peak seems to come into full view; many times, all I see is the challenging and treacherous landscape that lies ahead. One thing is for sure, though. Down isn't a viable option, even though I haven't seen a clear sign for miles. Or maybe I am staring at One right now and am just too blind to see.
This reflection is from Jim Schroeder's book "The Evansville Diocese Historical Tour: Footprints of Our Catholic Brethren." Jim, his wife, Amy, and their kids live in Evansville. They are parishioners at Holy Redeemer Parish. Jim is a pediatric psychologist and Vice President of the psychology department at Easterseals Rehabilitation Center. "The full story, including illustrations, is available on Amazon or with his other books and articles at www.james-schroeder.com."