BY JIM SCHROEDER
REFLECTION
St. Philip Neri Church, Bicknell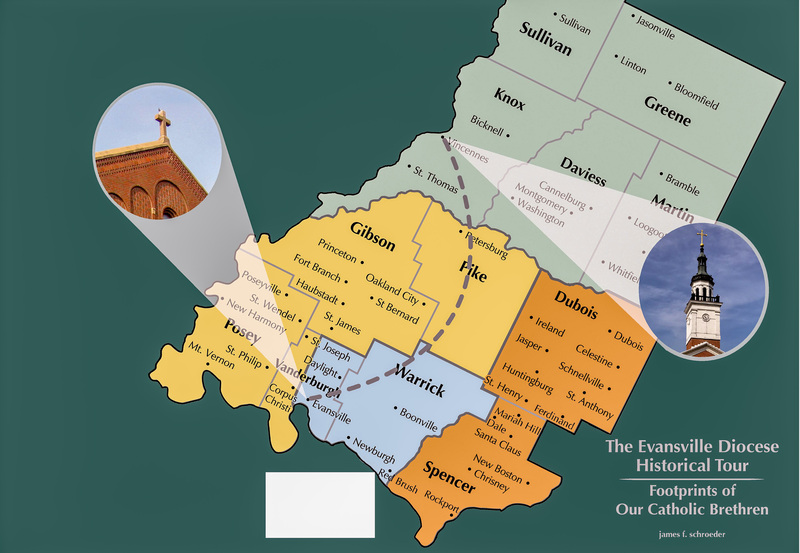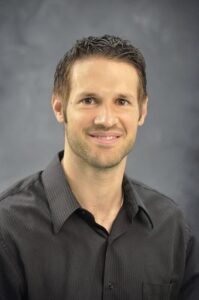 There was silence all over the church. Not a creak of the pew. Not a cough could be heard. Not even a mouse.
Other than a few sounds of children (mostly our own) who had retired to the cry room, the congregation didn't make a peep as the big, booming voice of Fr. Pascal proclaimed the good news of how Mary became known as "blessed among all women" whose "fruit of thy womb" was Jesus.
Minutes earlier, the gospel proclaimed the miracle of Elizabeth's pregnancy despite being barren and advanced in age. As Fr. Pascal would movingly explain, by the time Mary had reached her cousin's home, centuries of prophecy with previous tales of blessed women would be fulfilled. Then, the Holy Spirit came down upon Mary to conceive in her a child, making this young illiterate girl the Ark of the Covenant for all ages.
It was the Fourth Sunday of Advent on the eve of the winter solstice. We had come to St. Philip Neri in Bicknell, Indiana, for the last historical visit of our fourth year. The Jubilee of Mercy had just begun as the Christmas season was closing in. National Geographic had just declared in its cover story that Mary was the most powerful woman in the world. Millions of people sought her counsel and her intercession from different creeds, cultures and communities. Known by numerous titles and adored by popes and paupers alike, the young teen girl had captured the heart and soul of a world often possessed by fleeting figures and passing trends. Yet she remained; and for those seeking a quiet, unimposing presence or the Queen of the Universe, she was the symbol and incarnation of the mother who many felt they never knew, or wish they had.
In the little town of Bicknell this day, in a parish that had served its congregation since 1908, people came to the Eucharistic sacrifice to hear a story about life begun anew; where once a child leapt in the womb when the voice of the mother of the Savior of the world could be heard resounding over all nations, embracing maternity in its most divine fruition, bearing the weight of salvation until Christ was born.
"Gentle Woman, quiet heart. Morning star, so strong and bright. Gentle Woman, peaceful dove, teach us wisdom, teach us love" (Hail Mary, Gentle Woman). 
This reflection is from Jim Schroeder's book "The Evansville Diocese Historical Tour: Footprints of Our Catholic Brethren." Jim, his wife, Amy, and their kids live in Evansville. They are parishioners at Holy Redeemer Parish. Jim is a pediatric psychologist and Vice President of the psychology department at Easterseals Rehabilitation Center. "The full story, including illustrations, is available on Amazon or with his other books and articles at www.james-schroeder.com."