By Tad Dickel, Ph.D.
Special to The Message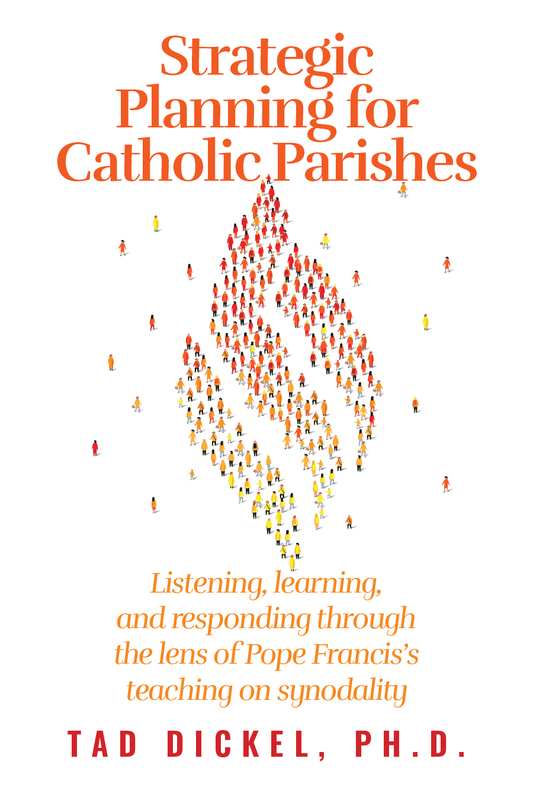 The first portion of this feature is an excerpt from "Strategic planning for Catholic parishes: Listening, learning, and responding through the lens of Pope Francis's teachings on synodality" (p 3-4):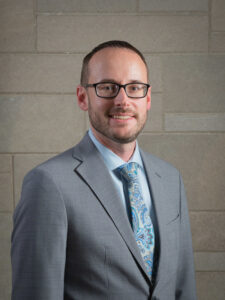 "'Master, we have worked hard all night and have caught nothing, but at your command I will lower the nets.
"When I think about Catholic parish strategic planning, Luke 5:1-11 comes to mind. Simon Peter and some of the other disciples had been fishing all night with nothing to show for their efforts. Jesus had been teaching a crowd on the shore and saw two boats at the water's edge. He got in one boat with Simon Peter and after teaching the crowds from the lake, he instructed the disciple and his fellow fisherman to take it out to deeper water and lower their nets again.
"The disciples were tired after a long, unsuccessful night, and reluctant to cast their nets again.  But Simon Peter clearly saw something in Jesus and told him, 'at your command I will lower the nets.' The gospel passage goes on to say that they caught so many fish that their nets were tearing. When the disciples saw this, they decided to follow Jesus.
"As parishioners, staff members and leaders of Catholic parishes, it's easy to become discouraged at times about the future of our Church and parishes. We are called to spread the Good News, but there are many things that get in the way. Like the disciples in this passage, we might be tired, feel unworthy, or be reluctant to open ourselves to the Holy Spirit.
"We might think we lack the financial resources or the expertise to determine how to plan for the future and move our parishes forward. As Catholics, we were never promised an easy path. Instead, we must have the faith to heed God's call like Simon Peter did. While we will experience challenges at times, we need to look for those affirming moments when the parish community comes together in beautiful worship, support for the grieving, counseling for the afflicted, and outreach for those less fortunate.
"After decades of declining Mass attendance, membership and vocations, now is the time to embrace change and plan for the future of Catholic parishes. We can do this while staying true to the teachings of the Church."
On Dec. 2, 2021, I published "Strategic planning for Catholic parishes: Listening, learning, and responding through the lens of Pope Francis's teachings on synodality." This book provides a flexible framework for an inclusive planning process that is rooted in the spirit of synodality as described by Pope Francis. The path of synodality involves people opening themselves to the Holy Spirit, listening to others and walking together. Instead of hiring a consultant to facilitate a planning process, this book offers parishes a process and tools to help develop and articulate a bold vision for the future.
The topic is relevant as the universal Church embarks on the 2021-2023 Synod. You may have heard that listening sessions have begun in the Diocese of Evansville. The content from diocesan sessions around the world will be compiled into reports that will be reviewed at the Synod in 2023. This book provides a process for applying the spirit of synodality to strategic planning at the parish level and is not connected to the current diocesan listening sessions.
The book is available on Amazon.com, and you can learn more by visiting catholic.tadickel.com. When I was working with All Saints Parish in Evansville, one of the steering committee members commented, "we need to bottle this process and help other parishes apply it." That encouragement inspired me to write this book.
I hope this book will be a valuable resource for many parishes as they examine their current state and create a plan for a renewed sense of mission and a vibrant future. This book is written for pastors, parish staff members, parish councils, and other lay leaders. Sample templates, letters, surveys, prayers, and agendas are included to help parish leaders facilitate a successful planning process.
Dr. Tad Dickel is a strategy and leadership consultant who serves as President of T.A. Dickel Group, LLC.