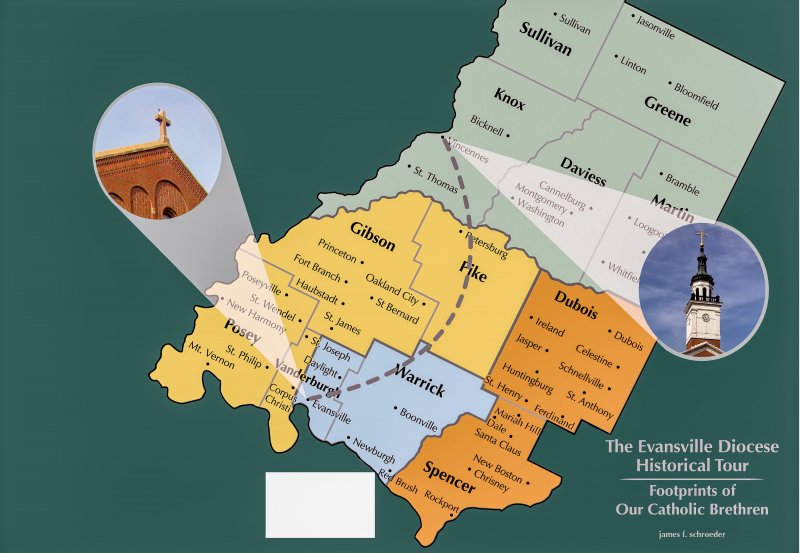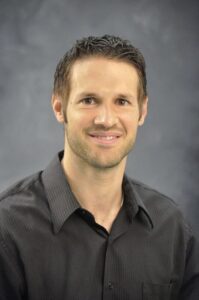 BY JIM SCHROEDER
REFLECTION
St. Mary Church, Sullivan
We rolled into Sullivan County. The Walmart was hopping on a Saturday morning. People of all persuasions and diversions were walking in and out as I sat outside waiting for Amy to pick up the extra sheets and a pillow. Our slow start to the morning had been made even more inauspicious after a stack of luggage remained at the top of the stairs. My brother, Mike, and his two kids, Luke and Ava, were waiting for us at Shakamak State Park. A cabin and campsite lay empty as original plans for a two-night stay turned into a 20-hour delayed adventure. Outside Walmart, two men were manning a table, attempting to lure shoppers into buying t-shirts to support their ministry.
Twenty-five minutes later, we pulled into the state park and found Mike and his brood. The sun was shining brightly. A frenzy quickly erupted between the cousins about who would hold the first of many toads (mislabeled as frogs) and just how the release effort would go (or not). The toad seemed in a state of anaphylactic shock. Fortunately, a couple of small, white butterflies briefly diverted the kids' attention as Luke, Noah and Will took off towards a semi-dry drainage ditch. An hour later, we headed off on a hike as the kids tore down the trails ahead. Ava decided to squat off to the side at one point, in need of intervention. After reaching the boat ramp, Luke managed to snag a dead minnow while the kids took turns wetting their bodies with splashes from off the deck. On the way back, Matthew violated the first rule of 6-year-old trail running – never run ahead to a campground to leave your parents wondering if you were lost in the woods. A consequence ensued. Pouting followed.
Later that night, after countless trips on the slide at the park pool and a nature center visit, the kids again camped out under the raised cabin in search of frogs (toads). The colony continued to grow. As marshmallows of sinful proportions emerged, Noah flashed the ultimate camping double fist – a S'more in one hand and a toad in the other. Fireflies appeared. Flashlight beams tracked in the night. The natives finally settled in for a slumber under the stars.
As morning broke, and the promise of a 9 a.m. Mass at St. Mary's 25-minutes away became real, the frenzy once again set in. The frogs (toads) had escaped during the night. We pulled out of camp amid Amy's desperate plea for a few minutes to change and wash her face. Twenty minutes later, we were in Sullivan at a gas station trying to clarify directions. At 9:06 a.m., we bounced into the church parking lot. Noah's face looked as if the ashen remains of the fire had painted him like a Kickapoo Indian native, for which the park had been named (Shakamak means "freshwater eel"). Matthew had inexplicably managed to lose a flip-flop during the ride over. Through the piles of scattered luggage, we located flip-flops of a different variety. They were opposite feet. We declared them a pair and headed in.
In the end, we had kept the covenant. Barely. Our ministry that weekend had been a brood of freckly, disheveled, disjointed youngsters and a few very relieved frogs (toads). It was a divine comedy of small proportions and a plot that thickened like the late spring mud. No. 30 had come and gone. The church tour was rolling on.
This reflection is from Jim Schroeder's book "The Evansville Diocese Historical Tour: Footprints of Our Catholic Brethren." Jim, his wife, Amy, and their kids live in Evansville. They are parishioners at Holy Redeemer Parish. Jim is a pediatric psychologist and Vice President of the psychology department at Easterseals Rehabilitation Center. The full story, including illustrations, is available on Amazon or with his other books and articles at www.james-schroeder.com.