By Phillip Rogier
Special to The Message
Pastoral Year at Sts. Peter & Paul, St. James and Holy Cross parishes 
Home parish: Christ the King Parish, Ferdinand
I am often mocked for my love of my hometown. I grew up in Ferdinand, Indiana, across the street from the monastery. My dad and I would sit on the porch swing and just stare at it while we talked. The silhouette of the parish church and the monastery are engrained in my memory. Growing up, the sight of those buildings drew my mind to God.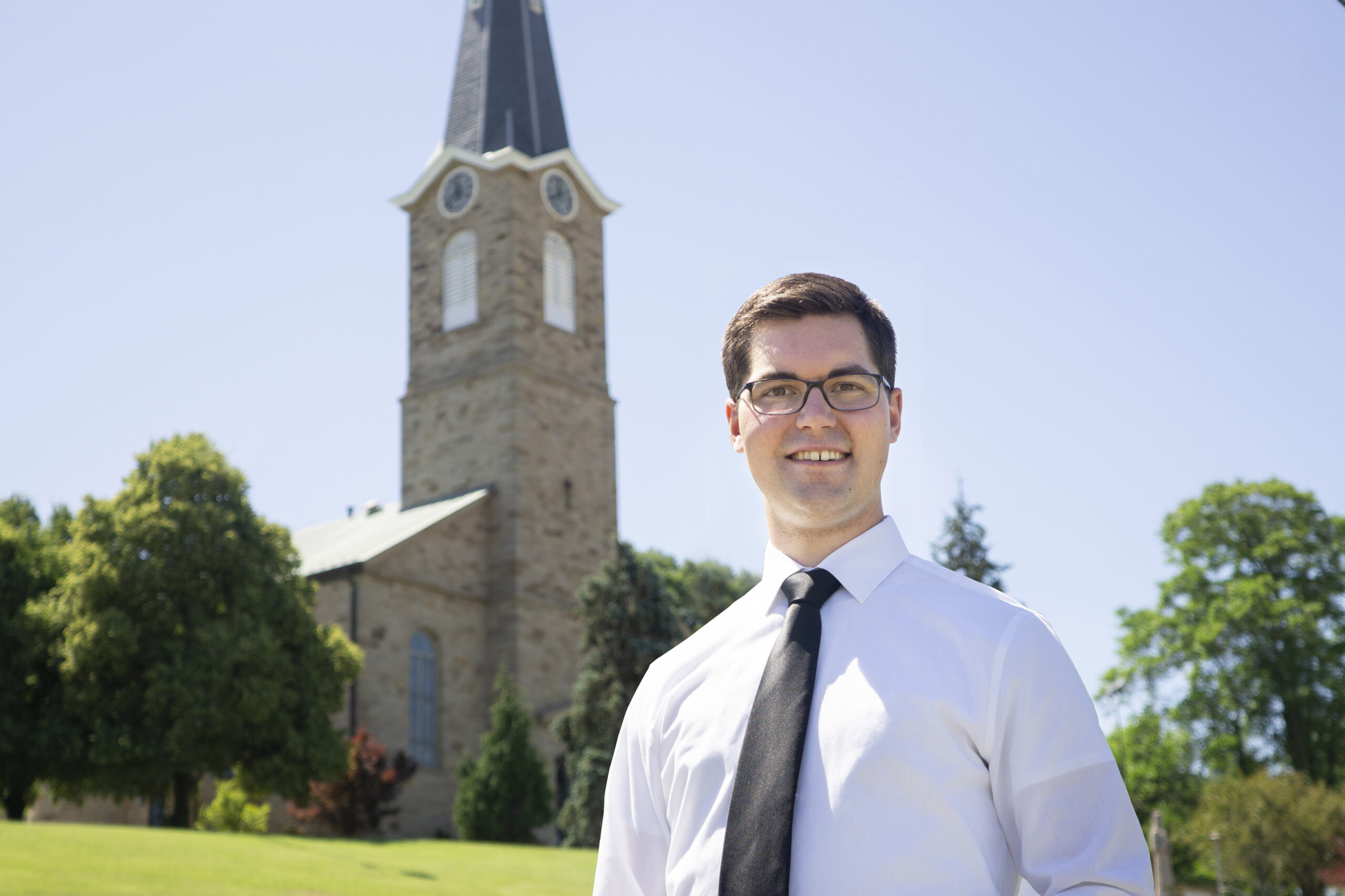 When I was five years old, my parents asked me what I wanted to be when I grew up. I wanted to be a firefighter, priest and a fisherman. Ever since then, the thought of the priesthood never left me.
I went to school at Forest Park Jr.-Sr. High School in Ferdinand. I wrestled for twelve years and played trumpet in the marching band. I have been an altar server since the fifth grade. I loved attending retreats such as NCYC (National Catholic Youth Conference), Source and Summit, and CHWC.
I finally decided to apply for seminary after daily mass at Catholic Heart Work Camp (CHWC). After the third day of mass, I felt the call to hold absolutely nothing back.
When I got to seminary, I experienced peace and an overwhelming sense of joy. I finally made it to the place I had been thinking about for years.
I can't remember when I was first told that I would be a good priest. I think that every religious education teacher would tell me that.
The most helpful thing you can do to encourage vocations is to strive after holiness. When you seek God, you show others that faith is the most important pursuit in life.