BY JIM SCHROEDER
REFLECTION — Corpus Christi Church, Evansville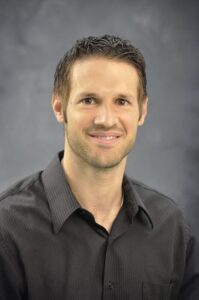 Winter had officially returned. On Saturday morning, the day before our historical stop at Corpus Christi, I found myself at the school for an 8 a.m. basketball game. Zach's season was winding up, and we had become quite familiar with the Corpus Christi gym. With about 25 minutes before game time, I set off on a 4-mile run. The temperature was 6 degrees, and within a few steps, I could feel the chill of the morning in my face. It was a clear, beautiful day; and my route meandered across the Lloyd and down to Middle Mount Vernon Road, where the stream trickled along an old route that had once been a primary way to the town that bore its name. As I finally made my way back to the gym and stepped inside, I saw familiar faces that I had known since my high school days. But over 20 years later, with children now in grade school and our 40th birthdays approaching (and having gone by!), life was much different than the days we roamed the halls of Mater Dei wondering just what life would look like when we became adults.
The following day, my family and I found ourselves back at Corpus Christi; this time, for the 11 a.m. Mass. Year six, the final year of the diocese historical tour, had officially begun; and by the time we heard those familiar words "the Mass has ended…" only five more stops remained until our final celebration at the doors of St. Benedict Cathedral on Pentecost.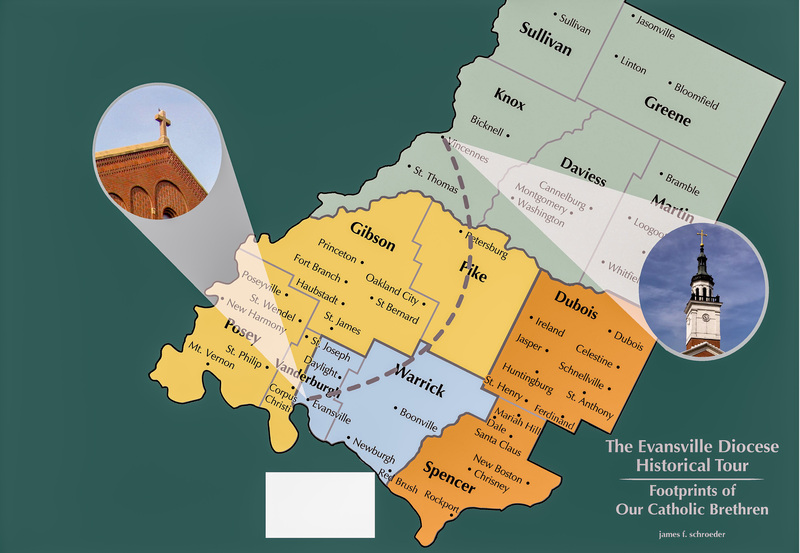 But on this particular day, we were celebrating the Epiphany of Our Lord. Father Joseph was presiding that day from nearby St. Meinrad, and he reflected on the paradox of the kings in the Gospel. As he noted, King Herod was the epitome of paranoid and controlling, so worried that someone would overthrow him that he had a wife and three family members executed in addition to all the innocent young children that would die in an attempt to derail the Messiah's reign. In contrast, the magi from the East were open and curious – wondering just whose star had been rising. They came a long way to pay him homage; and upon laying eyes on the Christ child, prostrated themselves in front of him and offered him gifts of gold, frankincense and myrrh. They humbly accepted his kingship, and returned to their homeland in jubilation for what they had seen.
As Father reflected on these seemingly opposite individuals, the question was posed to the congregation about whom they saw in themselves. Were we worried about maintaining power and image, or were we willing to go on a journey in search of the meaning and purpose that only He could provide? I looked around the church, and once again saw a number of people I had known since my youth. No doubt, we were all on our own particular treks. No doubt, we all, at times, succumbed to fear that we would be overtaken by those more competent – and by circumstances that unexpectedly arose. No doubt, at times, we embodied a jealous Herod and a seeking magi.
As the final leg of our journey commenced, the real query posed was just where we would go in the long run. Like the creek that meandered next to that old county road, 40 years of life had proved that it would not be a straight path. But in winding through the months and years to come, I hoped that the joy of the magi would define my path – and the paths of those around me, even when the winding hills set in. And I hoped that, when I finally arrived to find Him, I might pay him homage – not in gifts I carried in tow, but in the life for which I was bestowed.
This reflection is from Jim Schroeder's book "The Evansville Diocese Historical Tour: Footprints of Our Catholic Brethren." Jim, his wife, Amy, and their kids live in Evansville. They are parishioners at Holy Redeemer Parish. Jim is a pediatric psychologist and Vice President of the psychology department at Easterseals Rehabilitation Center. "The full story, including illustrations, is available on Amazon or with his other books and articles at www.james-schroeder.com."