The Message editor
Students in the sixth through eighth grades at Evansville's Holy Redeemer School learned about a variety of career paths during the school's first career fair, held Feb. 5.
Principal Andrea Dickel said planning for the event began last year – and included the students. "We asked them what their interests were, and we worked to connect with people who had experience in the various careers," she said.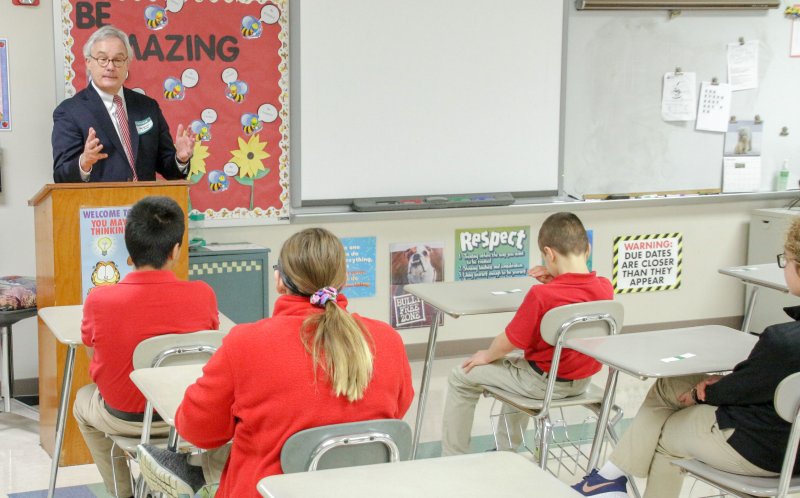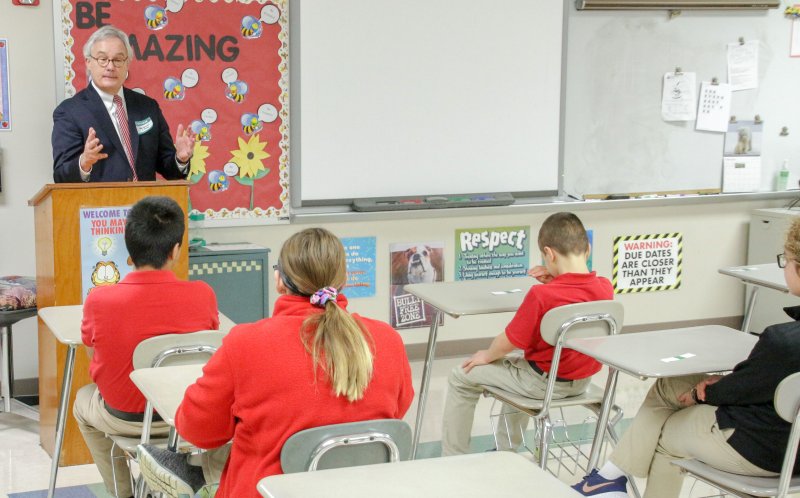 Dickel explained that all of the 20 presenters have connections to Holy Redeemer Parish, its school or members of the staff.
"These people are excited about their jobs," she said. "Some of our presenters have retired, but they were happy to come in and talk about their careers. They are all passionate about what they do."
Dickel said the staff is excited to make the career fair an annual event. "We have a fairly small group of middle-school-students (in sixth through eighth grades), and we may invite other schools to join us next year," she said. "This has been a great event for the students."
The presenters, listed alphabetically, included:
Thea Bemis, hairstylist
Jonas Cueche, ONB Latino Marketing Development Manager
Theresa Davies, engineer
Emily Hamilton, high school teacher
Heath Hamilton, US Fish and Wildlife Refuge Specialist
Officer Jeff Hands, EPD
Jon Laidlaw, Evansville Fire Department
MaryBeth Lodato, certified Nurse Midwife, retired
Aaron Luttrell, Real Estate Agent
Brittany McCall, Physical Therapist
Misty Minar, Horticulturist, Mesker Park Zoo
Michael Mohr, USI University Architect
Chris Sartore, doctor
Rose Sartore, nurse
Jim Schroeder, psychologist
Kathryn Sullivan, Attorney
Jennifer Utley, social worker
David Wichman, engineer
Nathan Winstead, principal of St. Joseph School, Vanderburgh County, former music teacher
Richard L. Young, Judge