By Megan Erbacher
The Message assistant editor
When Pilar Tirado reflected on her time serving the local Latino community and her impending departure, she quickly realized what she will miss most in retirement.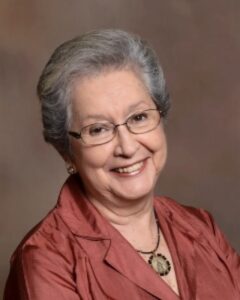 "The Latino community has embraced me as the "Abuela Pilar" (grandmother Pilar), and leaving this community will be like leaving all my grandchildren behind," Tirado said.
After about 45 years in ministry, Tirado retired at the end of June. For the last four years, she has served as Latino Pastoral Associate at Holy Rosary Parish in Evansville – since it merged with Nativity Parish. Tirado started working at Nativity in April 2003, shortly after she moved to Evansville from Caracas, Venezuela.
To celebrate her retirement, the Holy Rosary Parish surprised Tirado with a farewell parade after the June 28 Spanish Mass.
Before she relocated to Evansville, Tirado worked for the church in Venezuela for 27 years in different capacities, but always as part of the Salesian Women Association, a lay organization belonging to the Salesian family.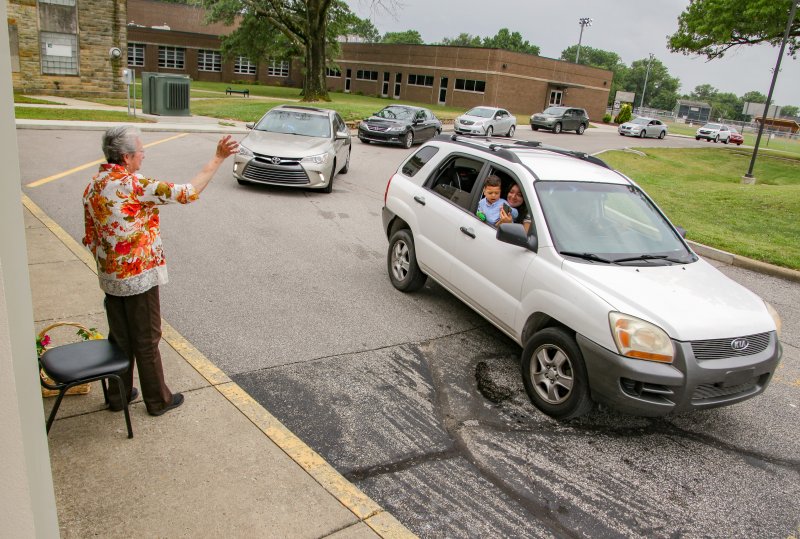 Father Bernie Etienne, pastor of Holy Rosary Parish and Diocesan Vicar General, has known Tirado for 14 years; but he really got to know her in January 2015 when he became pastor of Holy Rosary and Nativity parishes.
"Pilar was a tremendous ambassador for issues concerning the Latino community to the broader community and parish," Father Bernie said. "She was a collaborative and energetic member of the parish staff."
Father Bernie said one of Tirado's "great gifts" was her passion for catechesis. Of equal importance, he said, was her deep concern for the "spiritual growth of our people."
At Holy Rosary, Tirado's many duties included preparing liturgical materials for Spanish Masses and sacraments; coordinating cultural activities and special traditions, including the presentation of 3-year-olds; quinceañeras; Our Lady of Guadalupe and other Marian celebrations represented in different Latin American cultures; preparing a Spanish Sunday bulletin; and organizing different cultural-awareness activities.
Tirado also facilitated outreach activities for the Latino community to help educate the immigrant community about American culture.
Father Bernie said her work ethic and passionate service to the Latino community has been inspiring.
"Even though she has served well beyond the average retirement age, there has been no discernable decline in her efforts or enthusiasm," he said. "What many in the Anglo community may not recognize is the vast diversity within the Latino community. Though from Venezuela, Pilar was sensitive to this cultural diversity and was intentional about unifying these groups and building collaboration."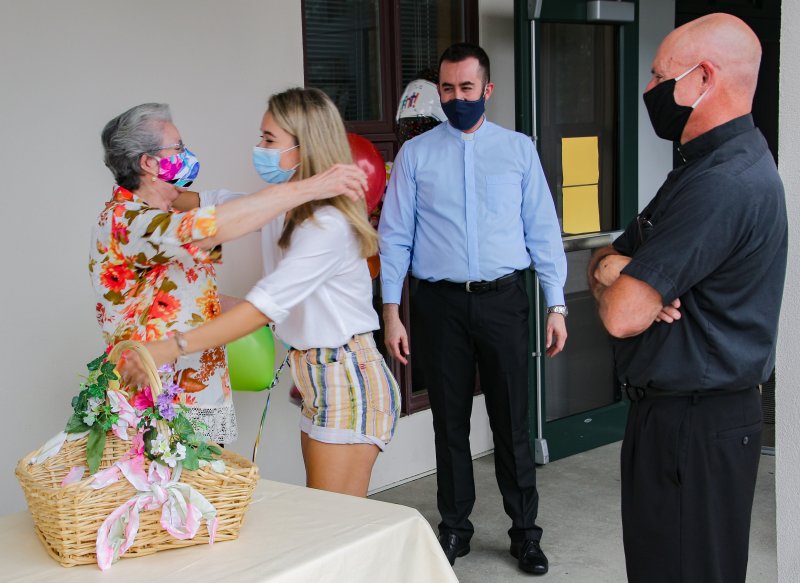 As the Latino community grows, Tirado said it's important to build a sense of belonging; and her role has served as a bridge that's allowed it to happen.
"There is an old adage that says it's always better to 'count, fight and pray in your own language,'" she said. "The relationship with God, from heart to heart, is always better to do in your own language, and this is why it is important to have a place where the Spanish-speaking community can worship and connect with God."
Tirado recalled an important milestone for the Spanish community when she was part of Father Homero Rodriguez's ordination as the first Spanish-speaking priest in the Diocese of Evansville. She noted his ordination was on the Feast day of Our Lady of Guadalupe.
Father Bernie credits Tirado with making it possible for him to "serve, in some small way, as pastor to the Latino community.
"She was an invaluable support as teacher, partner in ministry and friend," he said. "She will be sorely missed at Holy Rosary Parish."
Tirado doesn't currently have definitive plans for retirement, beyond a move to Florida but she suspects that, since the Salesian Women Association has a second headquarters in Miami, Florida, she will most likely engage with them again. She also plans to continue working with the Cursillo movement.
"I am leaving to another state, but I am taking with me all my spiritual children," she said. "I take with me many memories and relationships that I was able to influence in some way."