Special to The Message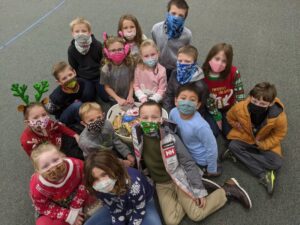 Instead of doing class gift exchanges, students in preschool through second grade at Holy Trinity Catholic School in Dubois County are giving back to "saints" who are currently helping the community through the COVID-19 pandemic.
This year, the school asked Saints families for their participation in a service-learning project. Holy Trinity strives to not only educate children through academics, but to also nurture their love for helping others. Holy Trinity's Central Campus Saints and their families donated items that became "Saints Sunshine Baskets."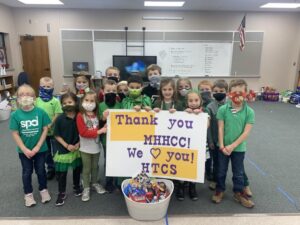 The "Saints Sunshine Baskets" included thank you cards and were filled to the brim with an assortment of drinks, individual bags of potato chips, pretzels, crackers, cookies, gum, breakfast bars, cups of applesauce and pudding, and bags of candy!
Students and staff assembled baskets, which were donated to various units at Memorial Hospital. The medical "saints" (doctors, nurses, support staff and more) are working tirelessly right now. The Saints hope to bring a little bit of happiness to the Memorial Hospital saints' often long and exhausting work days.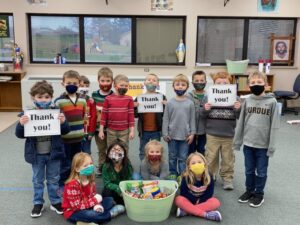 The accompanying photos show Holy Trinity students with some of the baskets they and their families made possible.