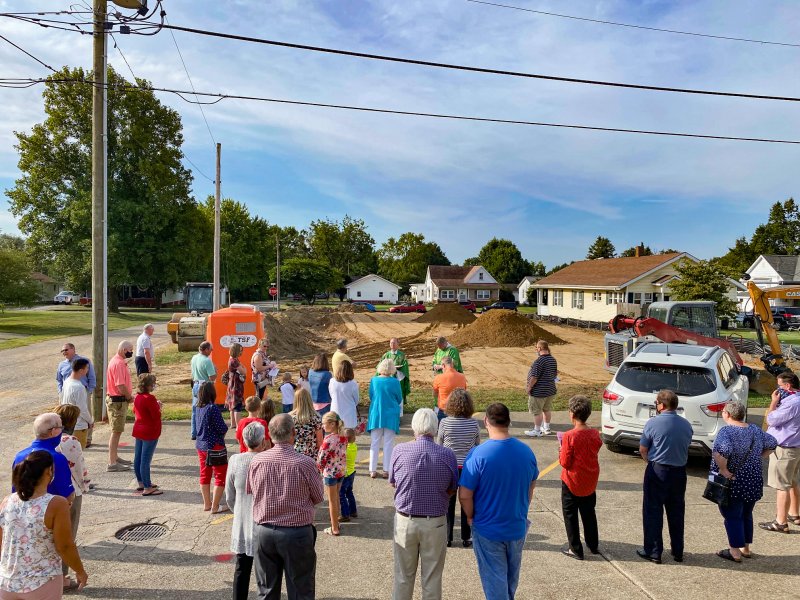 Elaine Pepmeier, a member of the building committee at St. Philip Neri Parish in Bicknell, recently shared exciting news about progress on a new parish hall.
Pepmeier said, "We have had a busy and exciting fall at St. Philip Neri in Bicknell. We are building a new parish hall behind our church. The weather has been great, and the project is really moving along. We are anticipating a May 2021 completion date."
The first photo is from September, when Parish Administrator Father Tony Ernst and Deacon Paul Vonderwell led parishioners in prayer over the construction site. The second photo shows the tremendous progress that has resulted from the great weather our area has enjoyed.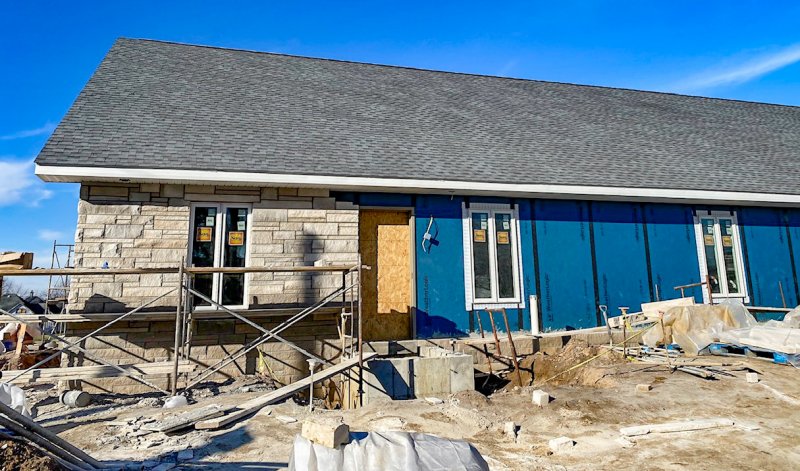 Submitted photos