By Father Tyler Tenbarge
Special to The Message
The Diocese of Evansville's Father Deydier House of Discernment continues to build community, foster vocational discernment and attract the attention of people across our diocese. In the past few months, many events and activities have found success.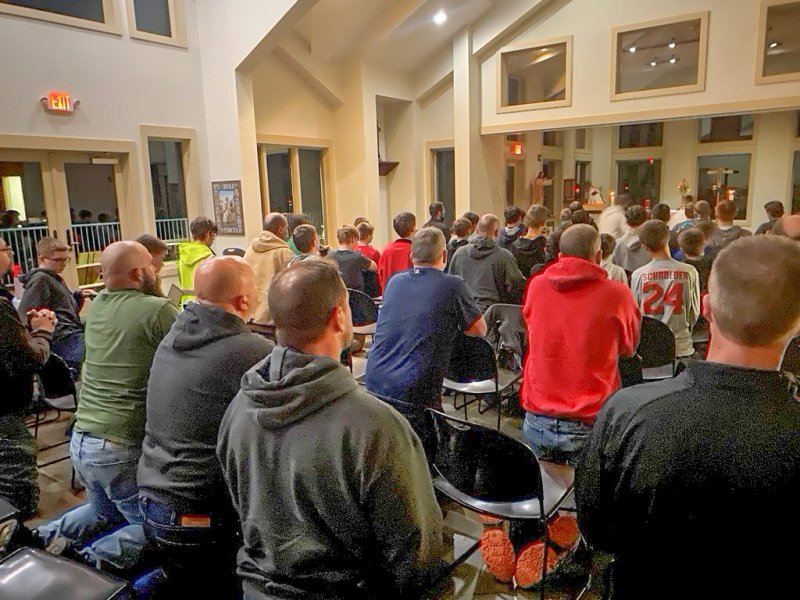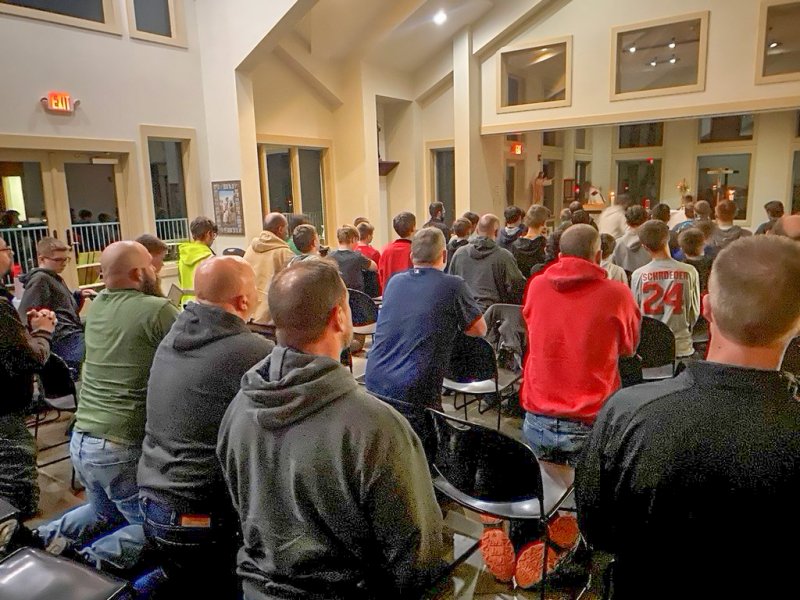 Our Monday Night Holy Hour and Mass for Vocations continues to be strong at Sacred Heart Church. All are welcome every Monday for Adoration and Confession starting at 6:30 p.m. CDT. Mass follows at 7:30 p.m. CDT. Many college students have been attending each week. Some have returned home for the summer, but a strong number remains. Join us!
House residents wrapped up their year May 15 with a Mass and Open House. More than 150 people attended, including House-resident family members, and a large number of our Savio guys and their families. The Serra Club provided and served the meal of burgers, hotdogs, lots of sides and drinks.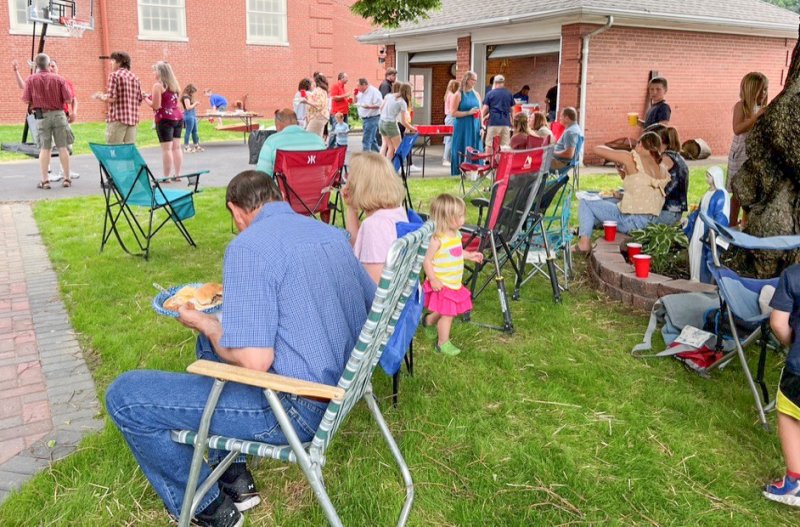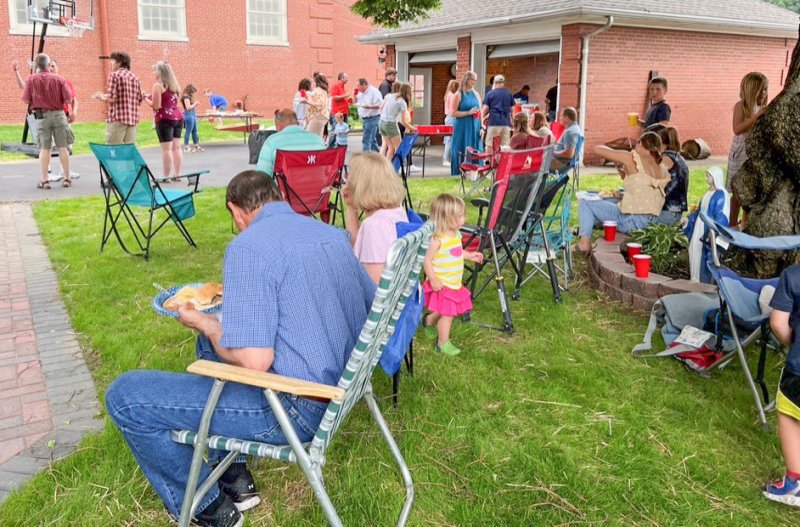 The Savio community of faith formation for young men had its strongest year yet! We averaged an attendance of more than 50 guys each month. To date, more than 200 young men from more than half of our diocesan parishes have attended a Savio event. Now, we have a satellite campus in Jasper for these gatherings. On Palm Sunday weekend, we held our first Father-Son weekend retreat at Gasper River Camp in Kentucky. Nearly 60 fathers and sons joined us for prayer, sports, discussion and lots of fun. Some of the most-often-cited "favorite parts" of Savio remain the community being built and the time spent in prayer as each event concludes. If you know a young man who might want to join the brotherhood, visit www.EvansvilleVocations.org/savio. 
Three men will live in the House full-time this summer while working and getting prepared to go to seminary in the fall. Applications for the 2022-2023 year at the House of Discernment are currently being accepted. If you know of a young man (age 18-30) who might benefit from a Catholic community of prayer and fraternity while continuing his career or college, please have him email House Director Father Tyler Tenbarge  at [email protected].