By Megan Erbacher
The Message assistant editor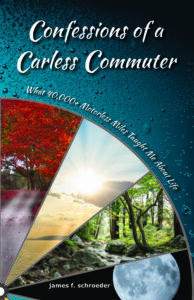 In the spring of 2007, Jim Schroeder waited for a green light before he pulled into an intersection in St. Louis. Suddenly, a van crashed into the side of his car. Fortunately, he was unharmed, but his vehicle was totaled.
With limited finances and a friend who encouraged him to consider public transportation, Schroeder hesitantly started busing to work. When he, his wife Amy and their kids moved back to Evansville in 2008, he began biking and running to work.  
The family had one vehicle for 10 years, and Schroeder rarely had access to a car. However, even after purchasing a second car in 2017, he continued to use other transportation to commute to work. For well over a decade, with up to eight kids and a very busy practice, Schroeder said most days began and ended in a motor-less fashion.
"Over the last 13 years or so of carless commuting to work, I gradually accumulated a number of different experiences, either one-time or over years, that made me reflect on how these lessons not only applied to my commuting but all aspects of everyday life," he said.
His new book, "Confessions of a Carless Commuter: What 40,000+ Motorless Miles Taught Me About Life," brings lightness to heavy topics. This is Schroeder's fifth published book.
"Although written for a wide audience, every chapter relays core Catholic principles, but in a way that is universal no matter what background or perspective the reader is coming from," Schroeder said.
"Confessions of a Carless Commuter" is a brief, frank compilation of stories on the road that are intertwined with lessons of the mind, heart and soul. He said each of the lessons is part of a larger fabric of life driven by purpose, awe and love.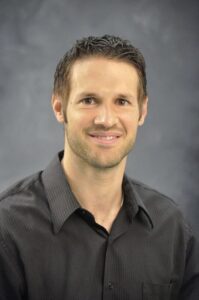 "A few years ago, I started feeling like God was calling me to write these experiences (and) lessons down, and ultimately compile them into a book form," he said. "And so gradually over the course of a year or more, I would sit down at night and write up a rough draft of what would eventually become chapters in this book. Like so many aspects of our life, I just felt that there was so much to learn."
Many things compete for people's time and money, Schroeder said, so he offered his top five reasons for checking out his new book.
It's a quick, easy read. At just over 100 pages and written in a conversational style, it's perfect for our busy lives.

Small changes in perspectives and habits can make a big difference in our happiness, health and harmony with others. We'd all like to feel less anxious and more at peace. That's what this book is all about.

Life is expensive, but this book is not. At just under $10 for the paperback and $5.99 for the e-book version, it's barely the cost of a morning trip to Starbucks.

Whether or not you have ever biked or run a day in your life, this book is for you. Every single chapter applies to every person on any given day. Parents, it's meant to be shared with your kids, too.

We are all traveling in this journey of life together. This book provides some simple ideas of how we can unite more along the way.
"This book is just one part of the larger mission to help each of us and our community live holier, happier, healthier and more harmonious lives," Schroeder said.
Schroeder is a pediatric psychologist and Vice President of the psychology department at Easterseals Rehabilitation Center. The family are parishioners at Holy Redeemer Parish in Evansville. All his books are available through Amazon or his personal website: www.james-schroeder.com.