Special to The Message
The old Raben Tire building on South Green River Road (adjancent to Holy Rosary Parish) bustled with activity Sept. 11. Volunteers from area Knights of Columbus 4th Degree Assembly 253 and Evansville-area councils spent the morning building and delivering beds to children in need.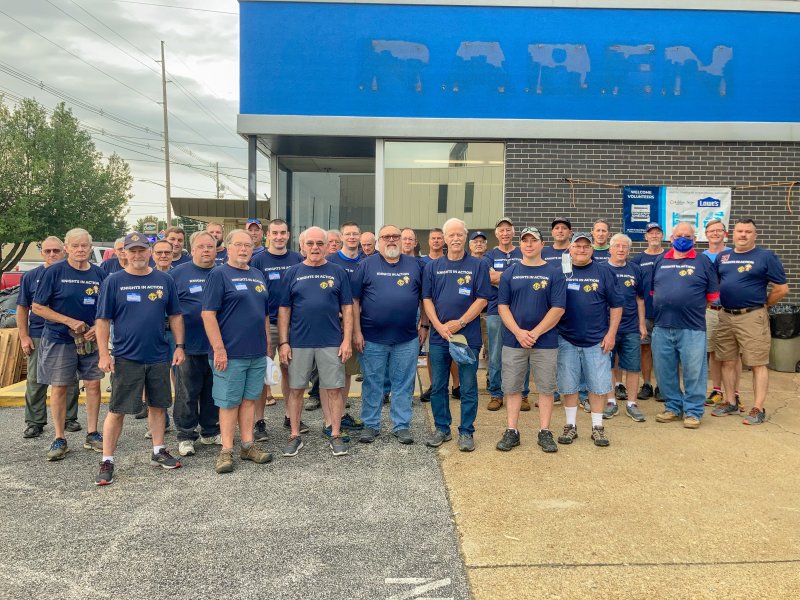 The event was the latest organized by the local affiliate of Sleep in Heavenly Peace, a national nonprofit founded in Kimberly, Idaho, in 2012. SHP is the only charity providing hand-made bunk beds to children who don't have beds of their own. Not only do SHP volunteers deliver the beds to youngsters in need, they also partner with organizations, churches, businesses and individuals to build them at events called Build Days!
Knight of Columbus Paul Watzlavik of Newburgh organized SHP in the Evansville area last year. The Sept. 11 Build Day marked the local group's first anniversary. Watzlavik reached out to fellow Knights several months ago about joining the effort, the members of several councils volunteered for the event. They set a goal of building and delivering 100 beds.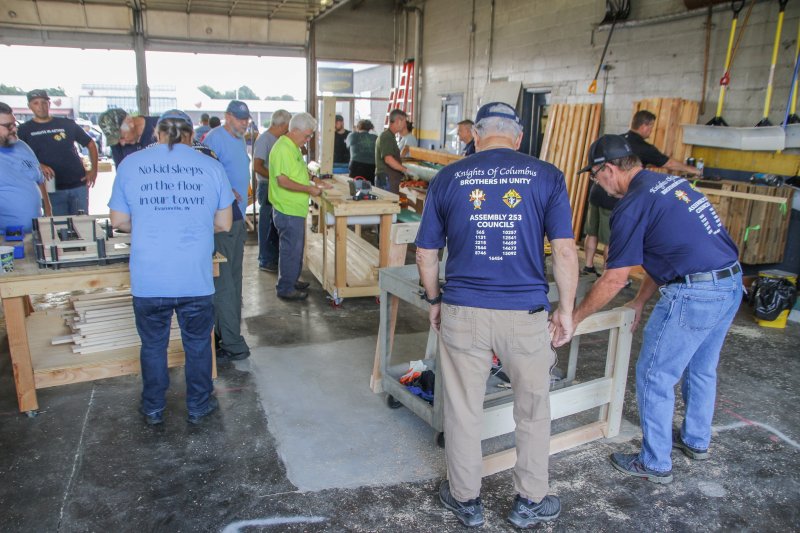 The councils and the assembly raised the money necessary to complete the build. Several members donated countless hours in advance of the Build Day to prepare for the event and preassemble many of the parts needed.  
From an SHP promotional flyer: "With so many great charities providing clothing, meals and toys, little help goes to something as permanent as providing suitable beds and bedding. SHP is a group of volunteers dedicated to finding those young children living without the luxury of sleeping on a bed or even laying their heads on a pillow. 
"Through the wonderful efforts of volunteers and generous donations, bunk beds are built, assembled and delivered to those children who are otherwise sleeping on couches, blankets or even floors."
If you are interested in helping SHP locally, contact Watzlavik at 912-480-0500 or email [email protected]. for more information on Sleep in Heavenly Peace, visit www.SHPbeds.org.