By Megan Erbacher
The Message assistant editor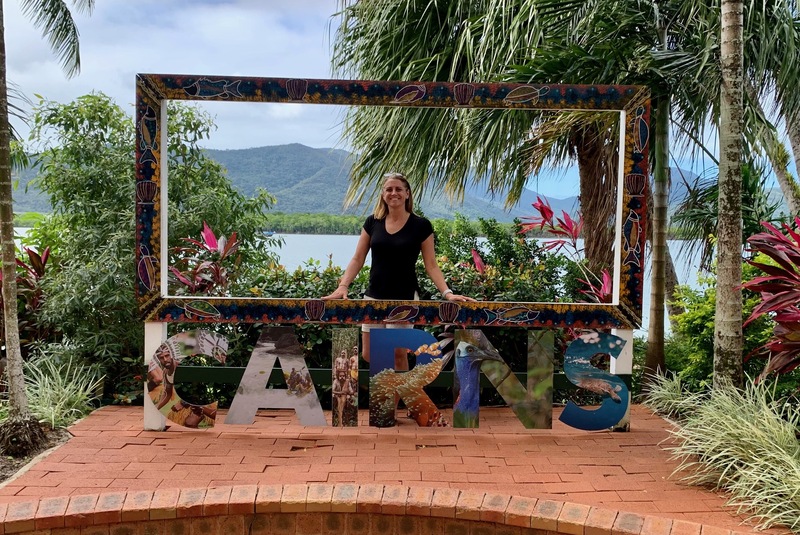 It was "100 percent worth the wait," according to  Elizabeth Flatt, principal of St. John the Baptist School in Newburgh. After waiting three years, Flatt was finally able to travel to Australia to complete her Lilly Endowment Teacher Creativity Fellowship opportunity that she was awarded in 2020.
"It was truly the experience of a lifetime," she said. "One of the focal points in my proposal was stress relief, and although it was much needed in 2020 as a busy administrator, I had no idea that months after learning my proposal was accepted the world would shut down, and I'd have to lead a school through a global pandemic. It was even more needed at this point in my career, so the timing worked out."
In 2020, Flatt was one of 100 Indiana K-12 educators honored with a Teacher Creativity Fellowship. However, at the time, the coronavirus pandemic halted traveling plans, so Lilly officials allowed educators flexibility to complete their grant. 
Lilly Endowment, Inc. launched the fellowship program in 1987 to give Indiana's private and public school K-12 educators the encouragement and financial support to renew their commitment to their profession. Each fellow receives a grant of up to $12,000 to fund personal development and nurture their own curiosity.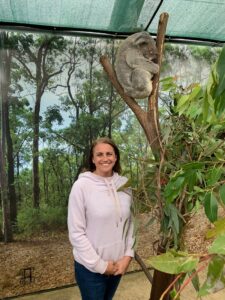 Flatt had always dreamed of visiting Australia, and her fellowship proposal, "Return to Running in the Land Down Under," focused on overall wellness. She planned to train for and run a race as part of the Sydney half-marathon in 2020, but when she could finally travel to Australia, the dates of that event didn't correlate with her trip. Instead, Flatt climbed to the top of the Sydney Harbor Bridge to stretch her physical and mental wellness.  
"The wellness retreat was one of the highlights of the trip," she said. "I had the opportunity to truly focus on my mental and emotional health by attending meditation sessions, learning more about stress relief and practices to reduce stress, yoga classes, and being completely 'unplugged' from the busy world in the billabong full of natural beauty."
Many memories from Flatt's trip are unforgettable, she said, but some that stand out are snorkeling in the Great Barrier Reef, exploring the rainforest, and seeing native animals including koalas, crocodiles and kangaroos.
She said, "Although it was a painful experience at the time, I'll never forget getting stung by a jellyfish in the Great Barrier Reef!"
Not only did Flatt get the opportunity to learn about the culture of Australia, the fellowship allowed her to take time away from the stresses of life and focus on her personal wellness. 
"Life seems much simpler in Australia, and experiencing this firsthand gave me time to reflect on my life and goals," she said. "I learned to really take time to embrace the positive moments and spend less time focusing on the things that are not in my control."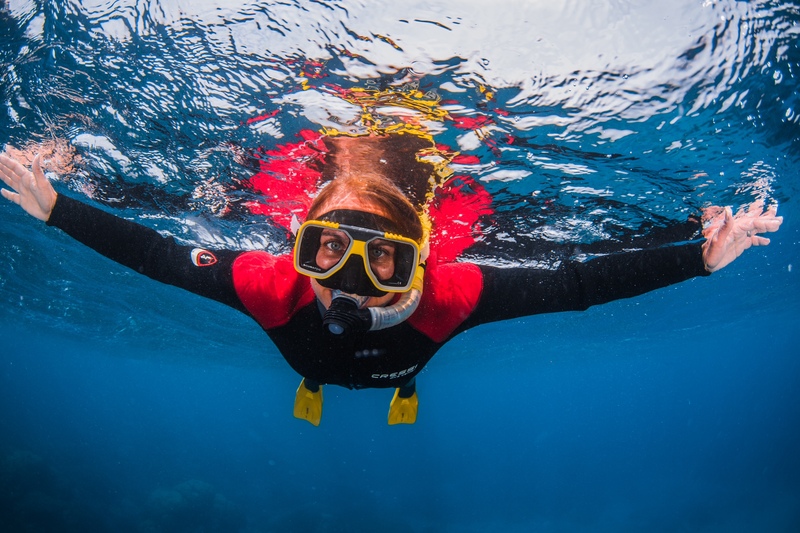 After her experiences, Flatt said she feels "refreshed and rejuvenated; ready to jump headfirst into another great school year."
"I want to be a model to our teachers and students in focusing on the good and embracing the positive moments and experiences. I also want to support the overall wellness of our faculty and staff in any way I can. 
"As educators, so many of us pour ourselves into our work and our students, so it's easy to put our own well-being aside," she said. "To be the best we can be, it is so important to make sure we are taking time to practice positive self-care physically, mentally and emotionally."