By Megan Erbacher
The Message assistant editor
On Jan. 21, Bishop Joseph M. Siegel celebrated a Mass for Life at St. Benedict Cathedral in Evansville. Bishop Siegel said despite the obstacles in today's world, it is important that we peacefully work to protect life at all of its stages.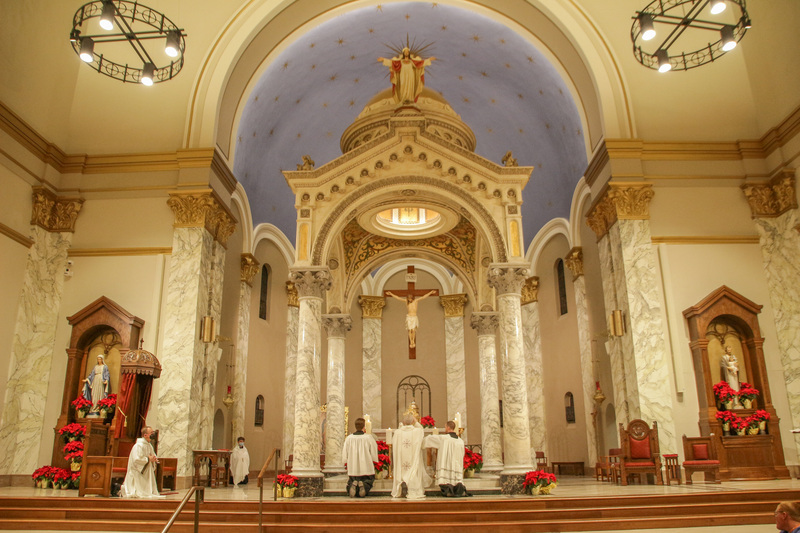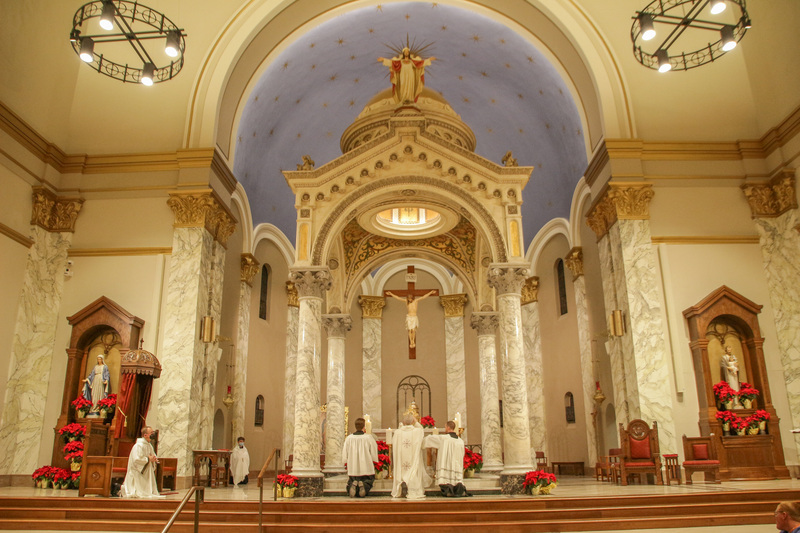 Six priests of the diocese concelebrated the Mass with Bishop Siegel, and a Holy Hour immediately followed Mass.
The Mass occurred on the eve of the 49th anniversary of the Roe v. Wade Supreme Court decision that legalized abortion, which was issued Jan. 22, 1973. Bishop Siegel said as we commemorate the anniversary of that Supreme Court decision, we remember it has resulted in more than 61 million children who have lost their lives to abortion.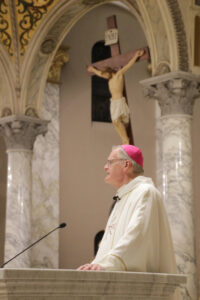 The Mass also coincided with the 2022 March for Life in Washington, D.C. For the second year, the Diocesan 2022 Pilgrimage for Life was canceled because of coronavirus restrictions. The Diocesan Office of Youth and Young Adults has organized the local pilgrimage for several years. So, OYAYA and the Diocesan Office of Family and Life organized the Mass and Holy Hour as a way to pray for an end to abortion and remember the millions of innocent lives lost to abortion.
In his homily, Bishop Siegel cited Saint Mother Teresa of Calcutta from her National Prayer Breakfast address, which she delivered in February 1994 at the Washington Hotel in Washington, D.C. The bishop quoted Saint Mother Teresa of Calcutta, who said the greatest destroyer of peace today is abortion. In her remarks, Bishop Siegel said she reminded us that abortion is war against the child, an innocent child.
Saint Mother Teresa of Calcutta wondered how we persuade a woman not to have an abortion. Bishop Siegel recited her response that we must persuade the mother with love and remind ourselves that love means to be willing to give and help until it hurts.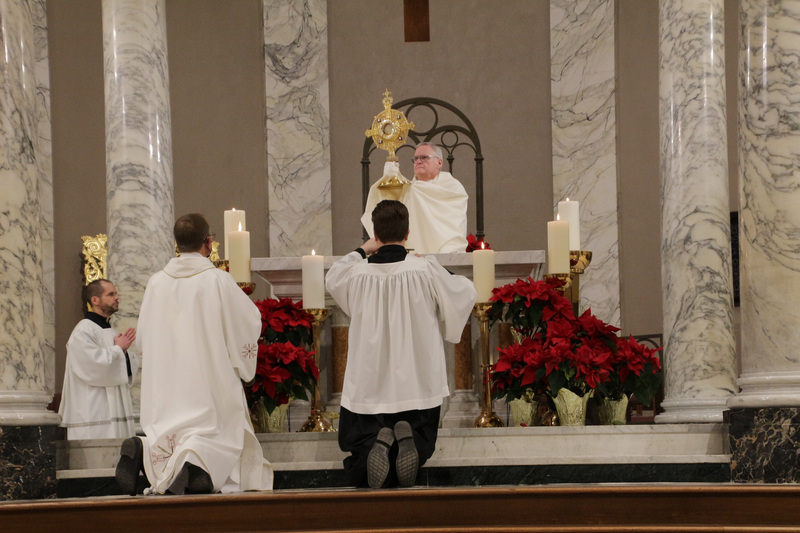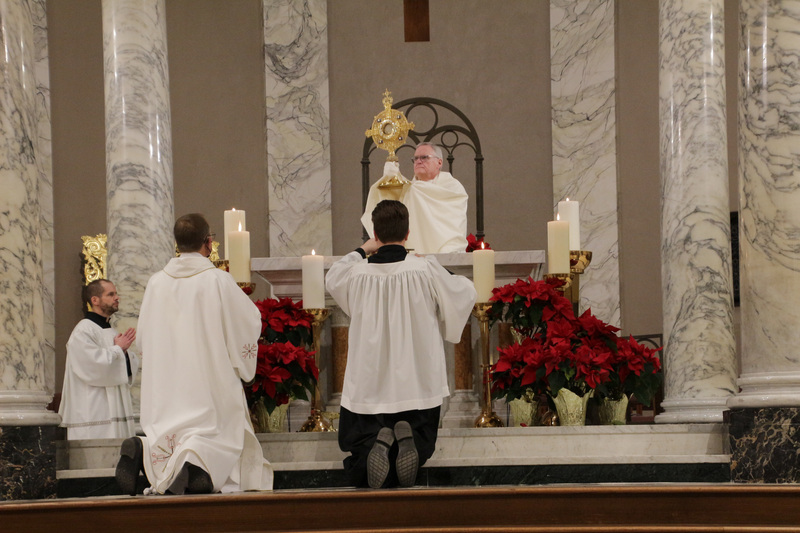 As Catholics, the bishop said we affirm that each human life is precious and irreplaceable, and so must be protected from conception until natural death.
The bishop said it's important not to be discouraged by obstacles and the powerful opposition of government and the media. Despite the descending power of darkness, Bishop Siegel said the victory of life won by Jesus' death and resurrection will prevail.
We all can do something, Bishop Siegel said, and we must all do something.
Examples of outreach across the Diocese of Evansville include the "Walking with Moms in Need" program that serves women in crisis pregnancies; Project Rachel for women and others involved in abortion, to help bring them reconciliation and healing; the Knights of Columbus have provided sonogram machines to crisis pregnancy centers; Safe Haven Baby Boxes at fire stations to offer a safe place for mothers to leave babies when they feel they cannot care for them; and Catholic Charities and St. Vincent de Paul Societies, who assist countless people in need.
Bishop Siegel concluded by commending all efforts to build a culture of life. He prayed that Mary, the Mother of the Redeemer, intercede for us as we strive to be faithful missionaries of the Gospel of Life.
The Mass for Life was livestreamed on the Diocese of Evansville YouTube channel - Catholic Diocese of Evansville, IN - youtube.com/c/CatholicDioceseofEvansvilleIndiana, and the St. Benedict Cathedral Facebook page: facebook.com/saintbenedictcathedral/.
The Diocesan offices of Catechesis, Education, Family Life, Hispanic Ministry and Youth and Young Adult Ministry collaborated on resources to use to Stand for Life. To access these resources, visit evdio.org, the homepage of the Diocese of Evansville.