By Megan Erbacher
The Message assistant editor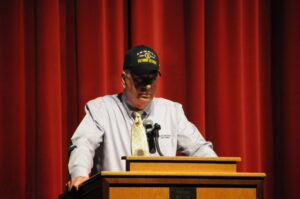 Veterans Day is about celebrating the people who have provided for everyone else to enjoy the comforts and safety of home, Indiana Republican State Sen. Jim Tomes told Mater Dei High School students.
"They're the ones who stand post around the world," Tomes said. "They're the ones who are a long way from home. It's been that way since the founding of this country in 1776. … Today, we celebrate them."
Tomes was the keynote speaker for Mater Dei's Veterans Day program on Nov. 11. This year's prayer service was a partnership with Charter Communications and The History Channel, and it incorporated the Bring a Vet to School program, which celebrates local Veterans.
A 1966 Mater Dei graduate and St. Wendel parishioner, Tomes served in the Army for three years. One of those years was in Vietnam with the 101st Airborne Division. He is a member and past commander of Wadesville VFW Post 6576.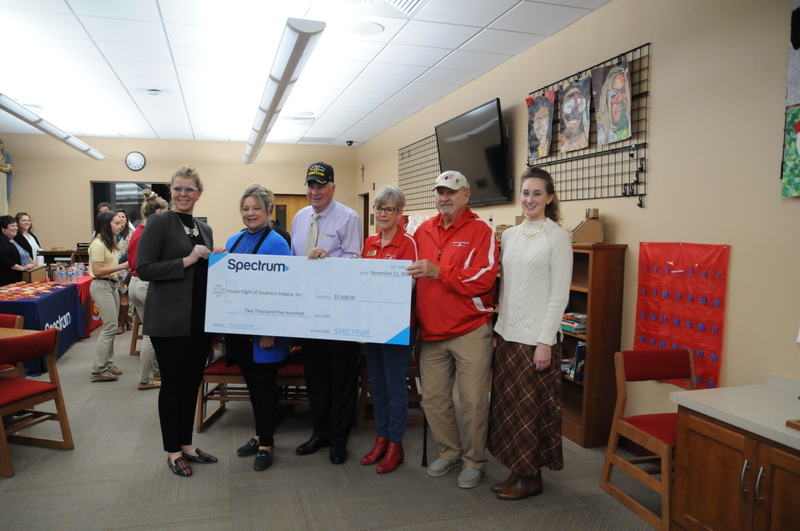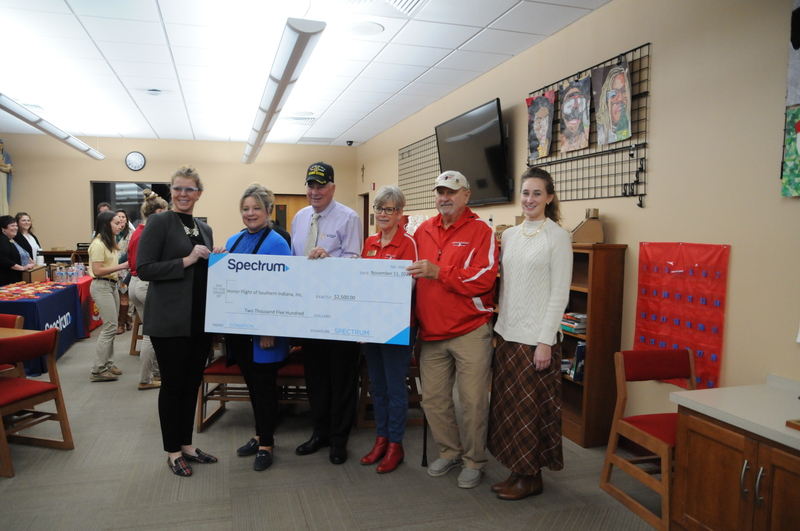 Tomes said it's important to honor the courage the men and women who serve in the military demonstrate by risking their lives to stand up to enemy attacks. He hopes when students see veterans they will remember what they have provided for our country, and the students will understand how blessed they are to live in America.
Tomes said he's proud of this country.
"All the people who set up protections for all of us to enjoy the things we enjoy, we need to understand that somebody is paying the price. … Somebody is standing guard. Somebody is a long way from home, maybe even by themselves," he said.
At the end of the program, representatives with Charter Spectrum, LeeAnn Herrera and Elizabeth James, presented a donation of $2,500 to the Honor Flight of Southern Indiana. Mater Dei also held a free dress fundraiser to contribute to the donation. In the past, free dress day has raised $1,000 for the Honor Flight.
Herrera, Charter Spectrum director of state government affairs, said she was happy to discuss the company's commitment to hiring veterans and service members and to support veterans in Southern Indiana.
"We know from experience that veterans bring valuable skills to our company; traits like leadership, a strong work ethic and focus on teamwork," Herrera said. "Ten percent of our workforce is affiliated with the military, and Spectrum is stronger because of it."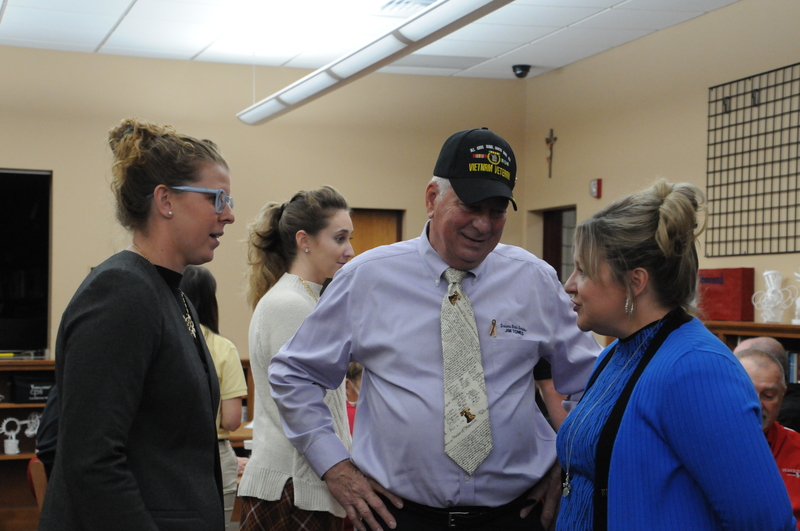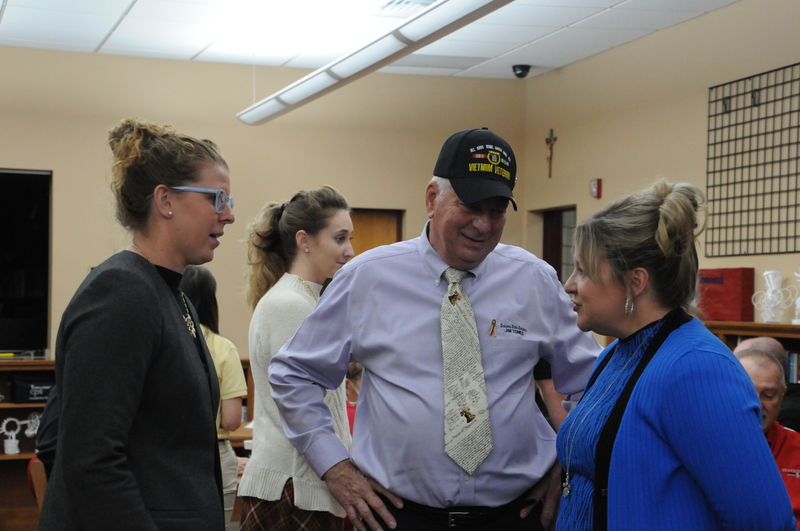 Honor Flight of Southern Indiana President Julie Holtz said the organization was established locally in 2014. Holtz said their mission is to fly veterans to Washington, D.C. for a thrilling day of jam-packed entertainment to see the monuments in their honor, free of charge.
"This wonderful donation to us will take care of five veterans to go on our next flight," Holtz said. "Anytime you see a veteran, take two seconds and thank them for their duty to our country."
A reception followed the program.