By Megan Erbacher
The Message assistant editor
For Beverly "Bev" Williamson, the greatest thing in serving as director of Marian Educational Outreach was not only working with the children, but it was also about working with the extended families who are now some of her best friends.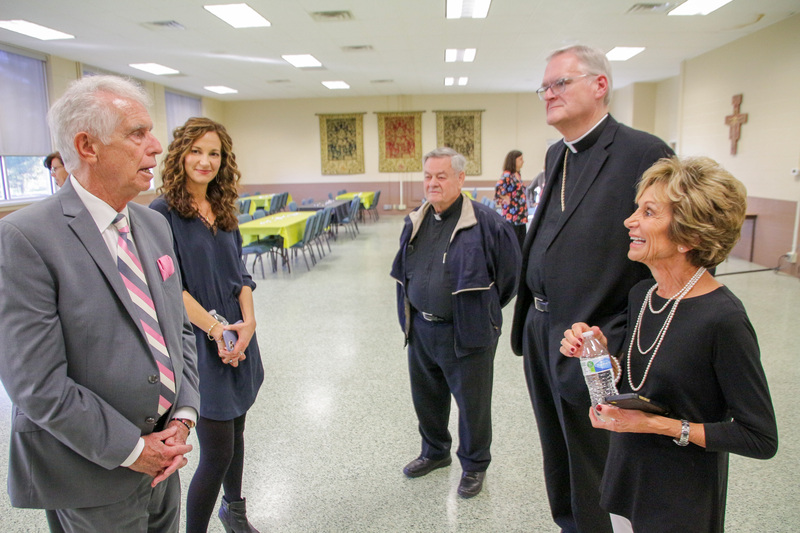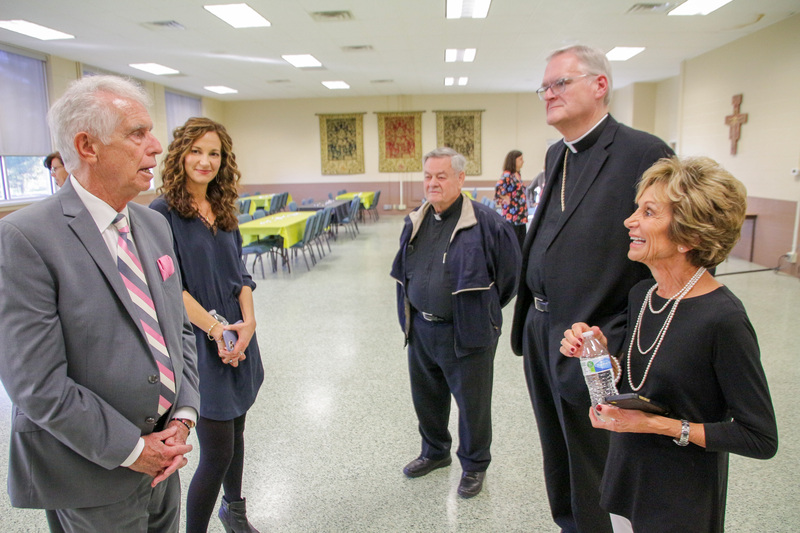 Marian Educational Outreach, also known as MEO, is an Evansville-based nonprofit committed to ensuring students with unique learning needs and their teachers have as many opportunities for success as possible while remaining in the Catholic school system. MEO also provides classroom enrichment grants, teacher training, day camps and technology assistance.
Williamson retired as MEO director in February 2020 after about 24 years. To honor her many years of dedicated service to MEO, and because COVID-19 prevented a party sooner, there was a retirement open house for Williamson Nov. 2 at the Catholic Center.
Williamson said she kind of lived two lives because after raising her three children, she started her career at 55-years-old. She wanted to return to work sooner, but the timing wasn't right until her daughter, actress Jama Williamson, left for college.
"I guess that's one of the reasons I fell in love with the profession," she said. "I don't think I could've found something that was more emotionally fulfilling than working with kids with special needs."
Williamson said the nonprofit's mission is to make schools more inclusive and to provide any services possible so general education teachers have the training and support needed to serve a diverse classroom.
When Williamson started working with MEO in 1996, she said it was the beginning of placing special education teachers in schools. Since then, she said Diocesan Catholic schools have done a fantastic job providing support for teachers and students.
"I'm just really proud of the fact that I think we were the driver in making awareness of the importance of providing resource programs in our Catholic schools," Williamson said. "The other thing we did, and it was monumental for me because we worked really hard for it for a long time, we raised enough money to open up a West Side resource program, which was a long-term goal."
Williamson praised parents and MEO board members and said she couldn't have done the work without them. She noted Mindy Hassler, Martha Pitt, Cherie Burgdorf and Becky Nellis.
"They're still my best friends. It's been wonderful. I lucked out. … We always seem to attract parents with that kind of devotion and dedication.
"I met people with more emotional depth than I've ever known before. These are parents of children with special needs. You can see how loyal and dedicated they are. They have always driven the program."
Burgdorf said anyone who thinks of MEO thinks of Bev.
"She is the representative. She led us, and without her vision, MEO wouldn't be what it is today."
Current MEO director, Emily Schnapf, said the transition has been good despite the hurdles COVID-19 caused. Schnapf previously taught special education for eight years at Annunciation - Christ the King and at St. John the Baptist in Newburgh.
"I honestly mean it when I say I have the best job in the world," Schnapf said.
Schnapf thanked Williamson for her dedication and her time. 
"She's truly a blessing to everyone in the diocese who benefits from any type of resource,"  Schnapf said. "Everyone who hears her name brings a smile to their face."
In retirement, Williamson misses the people and the kids most. 
She now enjoys "being on-call" for her three children who all live out-of-town and for her eight grandchildren. Williamson said she also plans to travel and join garden and book clubs.