By Tim Lilley
The Message editor
Bishop Joseph M. Siegel celebrated the Rite of Election and Call to Continuing Conversion for Diocese of Evansville catechumens and candidates March 6 at St. Benedict Cathedral in Evansville.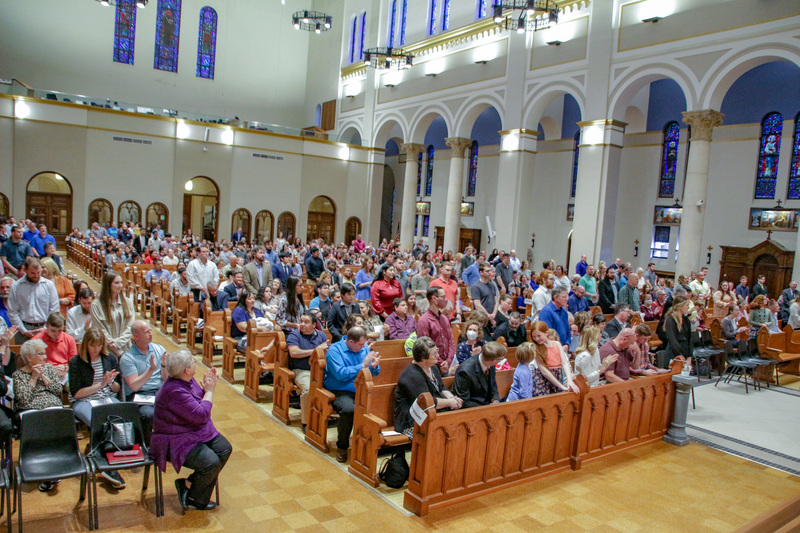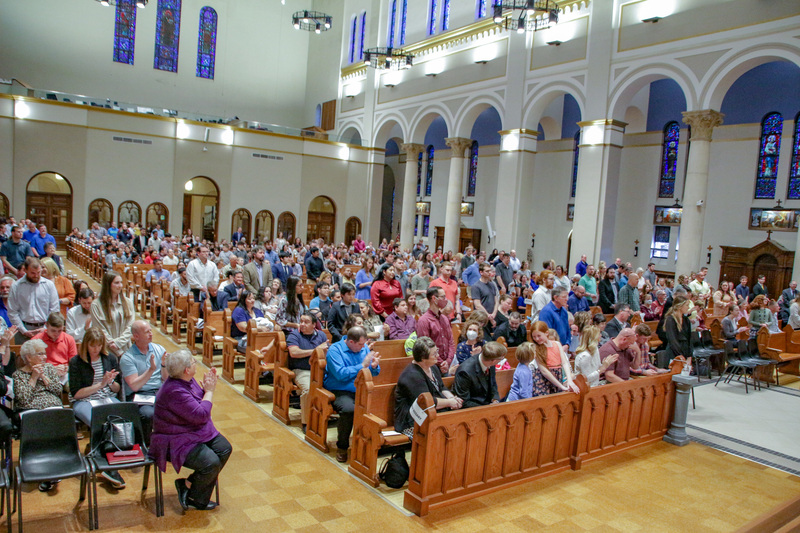 Twenty-five parishes from across the diocese presented their Catechumens – those who will be baptized, confirmed and receive the Eucharist during the Easter Vigil – and their Candidates – those who will be confirmed and receive the Eucharist during the Easter Vigil. Their respective sponsors joined them in the presentation at St. Benedict Cathedral in Evansville.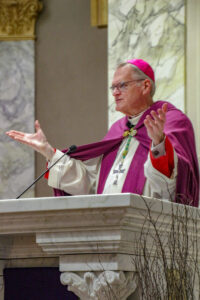 Approximately 700 people attended the service, which is believed to be the largest in-person attendance in the diocese since the beginning of the COVID-19 pandemic in our 12 counties in late 2019/early 2020.
In his homily, Bishop Siegel told the Catechumens and Candidates that he believes God planted a seed deep in their hearts, and their arrival at this place in their faith journeys demonstrated that they had said yes to God's call.
He focused on the gospel reading from Matthew for the First Sunday of Lent, Matthew 4:1-11. It recounts Jesus' 40 days in the desert, and the temptations of the devil during that time of Christ's prayer and fasting.
He explained that, after His baptism, which included the Father's validation [i.e. "This is my beloved Son, in whom I am well pleased" (Matthew 3:17)], Jesus went into the desert – a place of desolation, isolation and solitude – to prepare for his ministry, as Moses and Elijah did before Him.
It was during this time that the devil tempted Jesus with opportunities that were much more appealing than the way of the cross. Jesus, however, was keenly aware that he was the Son of God; as a result, the devil's temptations were in vain.
Bishop Siegel noted that we face many temptations that seek to turn us away from Christ – temptations to sin that distort the image of all of us as servants of God. Lent, he said, is a time that leads us into our own spiritual desert. It is a time for us to hold fast to Christ, inviting us to say yes to the Lord.
Bishop Siegel assured the catechumens and candidates of his prayers and the prayers of the faithful across the diocese, telling them we anxiously await the day when they will be one with us at the table of God.
"Be at peace," he said, "and continue to hear Christ's daily call."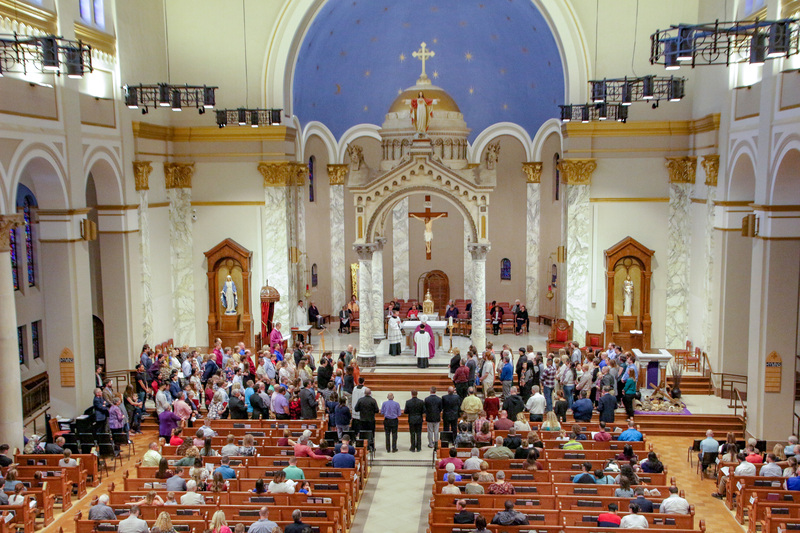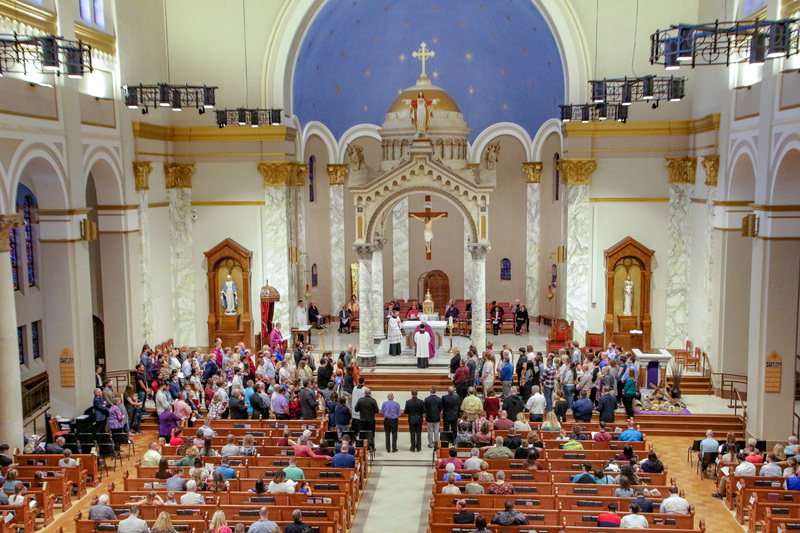 Following his homily, Bishop received the catechumens first, then the candidates, who were presented by representatives of the parishes they will join at the Easter Vigil Mass. The catechumens' godparents and the candidates' sponsors joined them for the presentation to the bishop.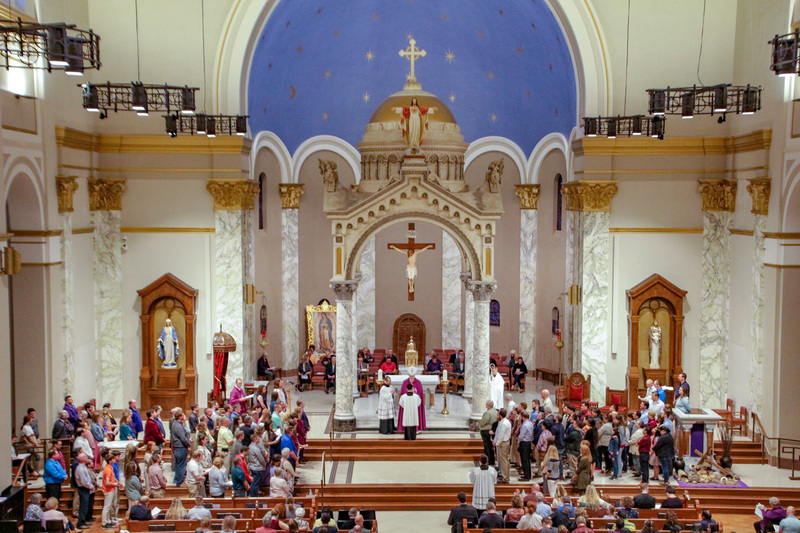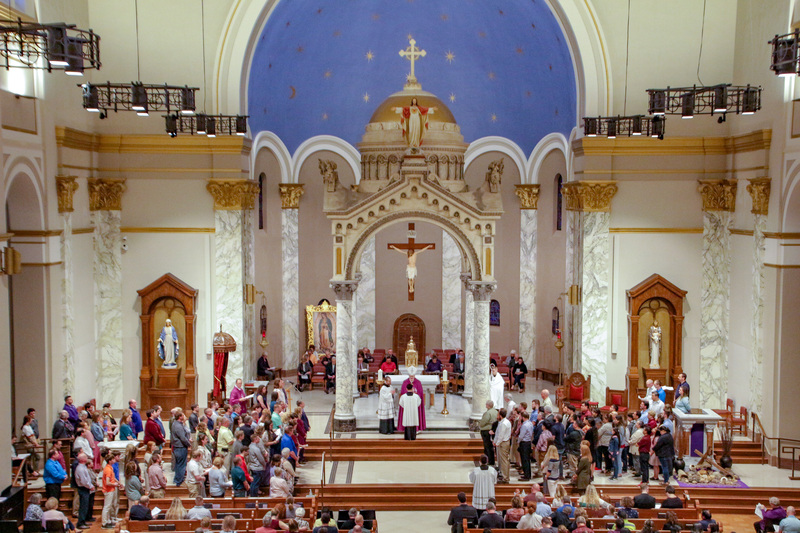 Prayers of intercessions for the catechumens and candidates followed and the service concluded with a final blessing and dismissal.