The Message assistant editor
Kim Mulfinger will especially miss the kids.
As the President/Executive Director of St. Vincent Early Learning Center, Mulfinger has spent the past six years hearing the pitter-patter of little feet outside her door, excited voices and kids grabbing for her hand as they walk down the hall.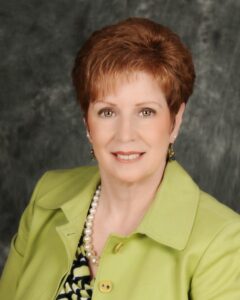 Mulfinger, who served as the first lay leader of the Early Learning Center, announced her plan to retire at a June 12 Board of Trustees meeting. Her last day will be Dec. 31.
"The staff is really tremendous," Mulfinger said. "This is really hard work; and the teachers who have worked with young children every day, I think they're underappreciated – in general, they are professionals, and they do really important work."
While Mulfinger admitted she will miss every single staff member, she said she'll particularly miss the children.
"My door sits open so everyday kids come in to see me, particularly those who start as infants or toddlers and you can't quite understand them, but you smile, nod and engage with them," she said. "Then they reach a point where they can carry on a conversation with you. That, to me, is an everyday miracle. I will miss that tremendously."
Mulfinger said she's in good health again after some health challenges last year; and after much thought and prayer, she said it's simply time for her to retire.
"My time with St. Vincent Early Learning Center has been very rewarding," she said. "I am so very proud of what the ministry has accomplished….  I just feel like it's time for a new leader, new energy, maybe working with our board to continue in this direction and set some new direction. It's healthy, I think, for organizations and ministries to have that rejuvenation periodically."
Daughter of Charity Sister Joanne Dress, Provincial Sponsored Works Coordinator in St. Louis, wished Mulfinger the best in retirement.
"As the first non-Daughter of Charity to serve as executive director of St. Vincent Early Learning Center, Kim helped to position the Center for the future," Sister Joanne said. "Her forward-thinking and caring for the children and families served by the Center were evident from her first day. We are forever grateful for her insights and enthusiasm. Kim will be missed."
Mulfinger highlighted some milestone moments of the Early Learning Center's ministry during her tenure. Those included:
The salary and benefits structure was reviewed and restructured, with a focus on hiring credentialed staff and compensating them appropriately. Mulfinger said this was a huge accomplishment because it's allowed them to retain staff and attract high-quality employees.
Last year, a new strategic plan was developed to define goals and the direction of the ministry for the next 3-5 years. In conjunction with the plan, a name change occurred from St. Vincent Center for Children and Families to the current name to eliminate any confusion and clearly define their work.
Two years ago, a second infant classroom was opened to serve an additional eight infants.
The new Outdoor Classroom opened in July. Two playgrounds with 35-40-year-old equipment were converted into classroom space with natural plants and more engaging equipment where children can use their creativity and imagination.
Indoor classrooms now have their own personality with softer lighting, different seating and fresh paint.
"We're never satisfied with what we're doing," Mulfinger said. "We're always looking at ways we can do it better and improve what we're doing."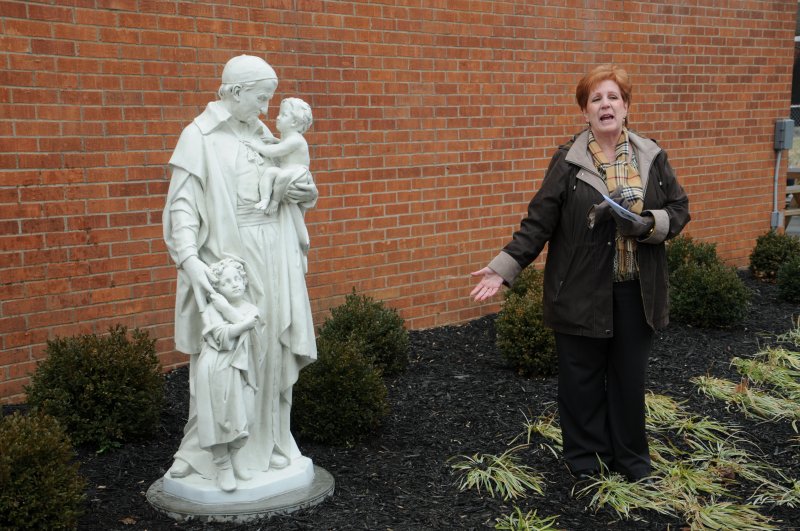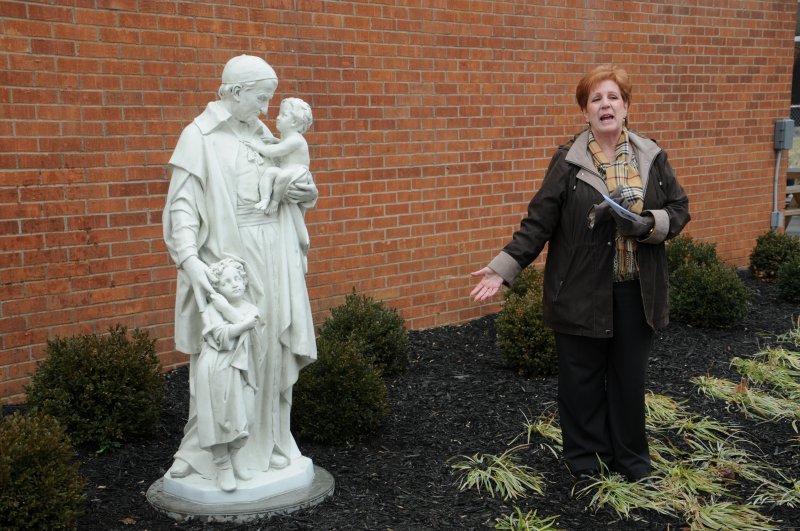 In her final weeks as leader, a recently installed over-5-feet-tall fiberglass statue of St. Vincent de Paul, the Early Learning Center's namesake and the founder of the Daughters of Charity, was unveiled and blessed on Dec. 10 with the help of the Provincial Council (Daughters of Charity of Saint Vincent de Paul) from St. Louis and local Ladies of Charity USA. The statue was purchased through funds raised during the campaign for the Outdoor Classroom.
"Our ministry has always been about and continues to be about really serving those families who have the highest need…. We're 101 years old, that's always been a focus and will continue to be," Mulfinger said.
In retirement, Mulfinger plans to spend time and travel with her husband. They already have a trip planned for early next year to Maryland and Washington, D.C. Some of her other hobbies include cooking, crocheting and scrapbooking. She also wants to stay engaged in the community and plans to do some volunteer work.
"I feel really honored and privileged to have had the opportunity (to serve the Early Learning Center)," Mulfinger said. "I think showing a lot of confidence in me and some other lay-leaders at various ministries is a tremendous gift (the Daughters of Charity) have imparted to us. … We want to continue to do the great work they have initiated."