Special to The Message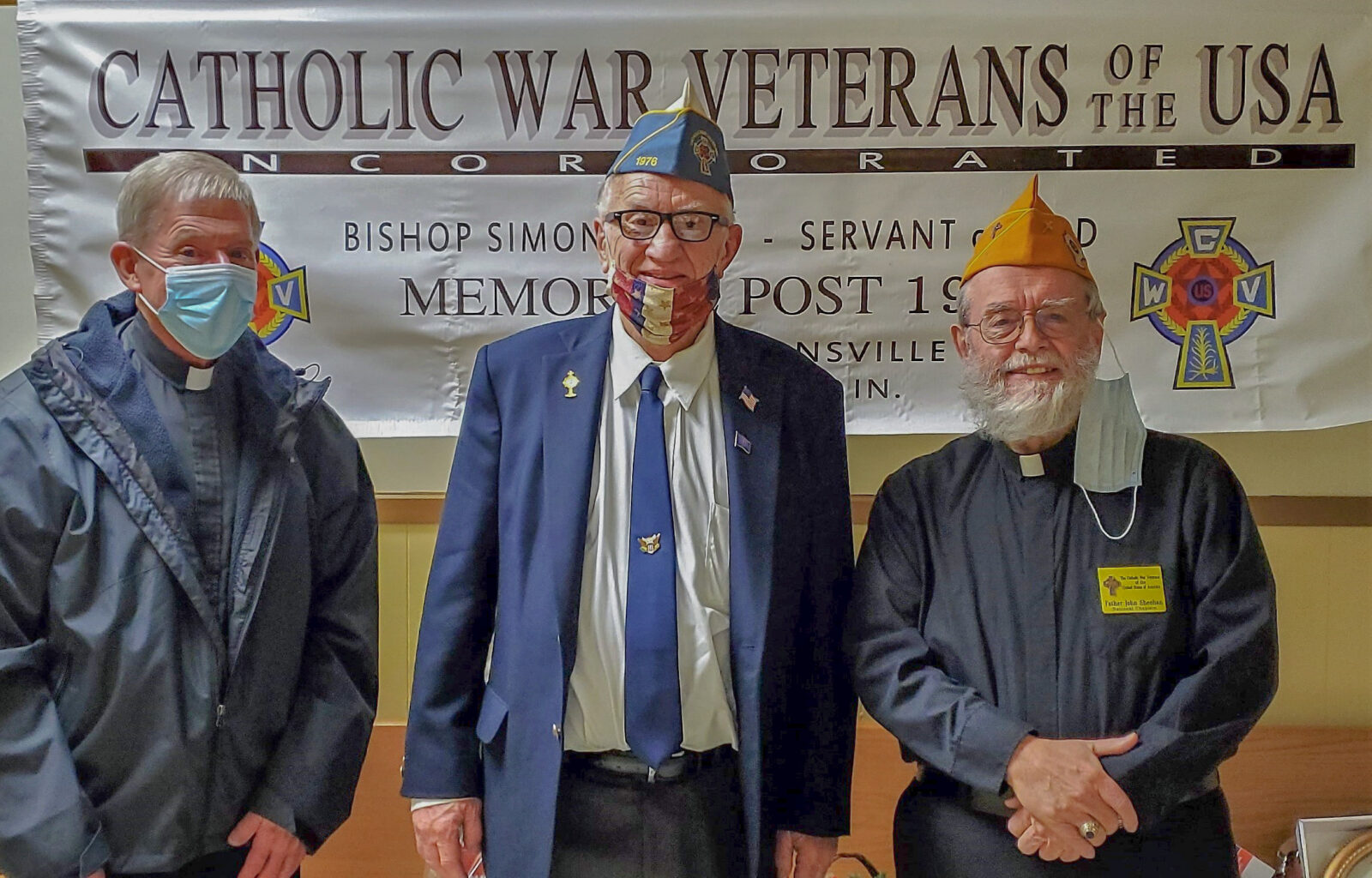 Jesuit Father John R. Sheehan, National Chaplain of the Catholic War Veterans of the USA, recently visited Bishop Simon Bruté Servant of God Memorial Post 1976 in Loogootee. Father John recently relocated to Fort Wayne, Indiana, where he serves as Chaplain of the University of St. Francis.
After concelebrating Mass at St. John the Evangelist Church in Loogootee with Pastor Father Kenneth Walker, who also serves as Post 1976 Chaplain, Father John joined the members of the post for their regular meeting. In comments to attendees, Father John emphasized the importance of members working together to continue strengthening the post.
Post Commander George "Bud" Erler said members opened the meeting to all so as many people as possible could meet Father John, hear his message and learn more about Post 1976 and the Catholic War Veterans.
In addition to his service to the University of St. Francis and the Catholic War Veterans of the USA, Father John also serves as the National Chaplain for the National Association of Blind Veterans. He is a board member of the Global Leadership Foundation, a member of the Ancient Order of Hibernians and a 4th Degree member of the Knights of Columbus.