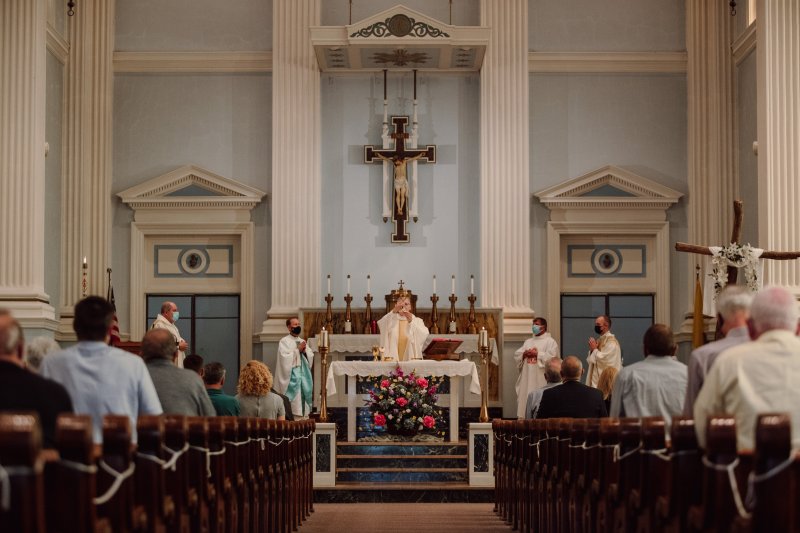 Bishop Joseph Siegel celebrates Mass on May 1, the Feast of St. Joseph the Worker, at Sacred Heart Church in Evansville. Also shown are Deacon Rocky Mattingly, left, of St. Boniface Parish, Associate Vocation Director Father Tony Ernst, St. Boniface Pastor Father John Brosmer  and Vocation Office and Father Deydier House Director Father Tyler Tenbarge. Bishop Siegel celebrated the Mass to thank the volunteers and supporters of St. Joseph's Attic – the renovated attic of the Father Deydier House of Discernment. The Message will publish a feature on the renovation with more photos in a future issue.
Photos courtesy of Father Tyler Tenbarge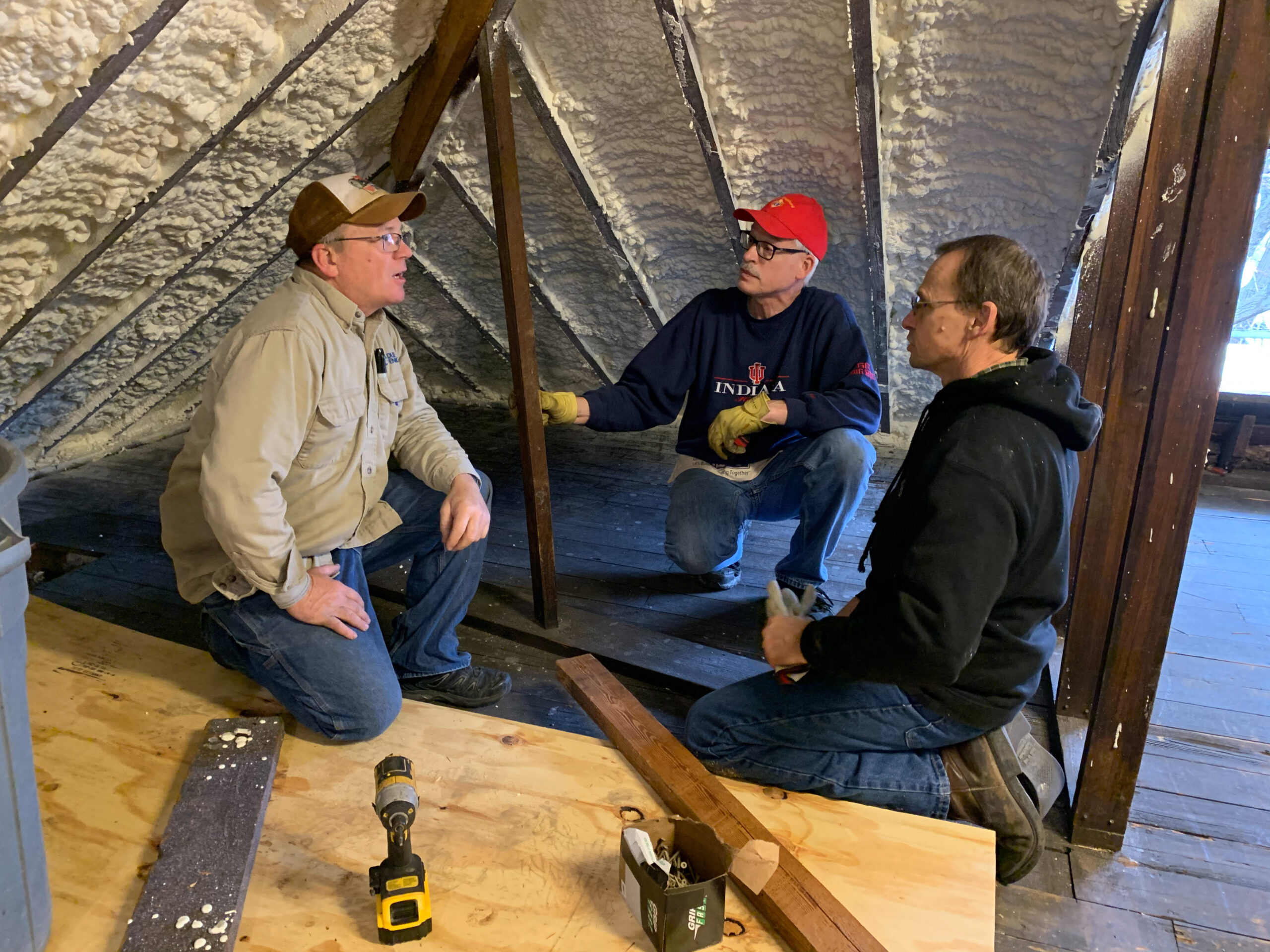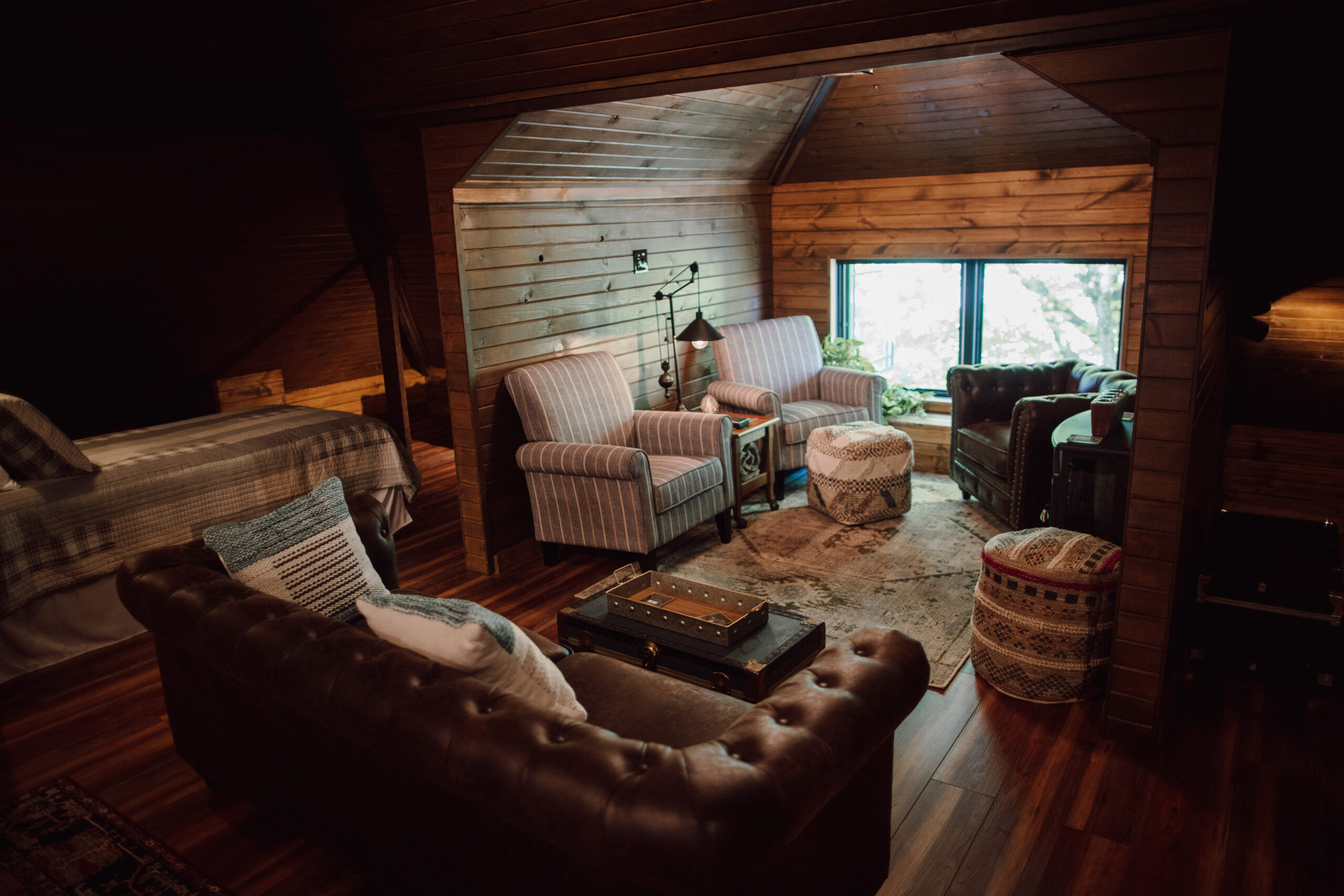 A new sitting area has served college men's Bible studies in St. Joseph's Attic at the House of Discernment.