By Tim Lilley
The Message editor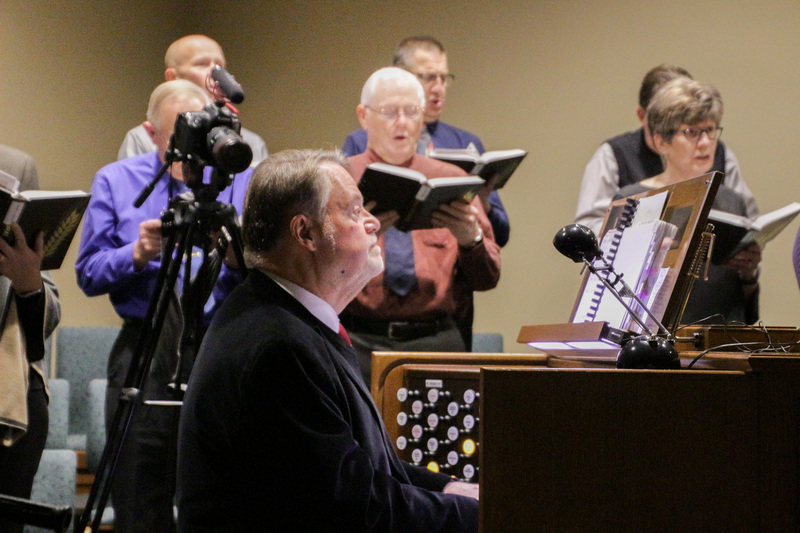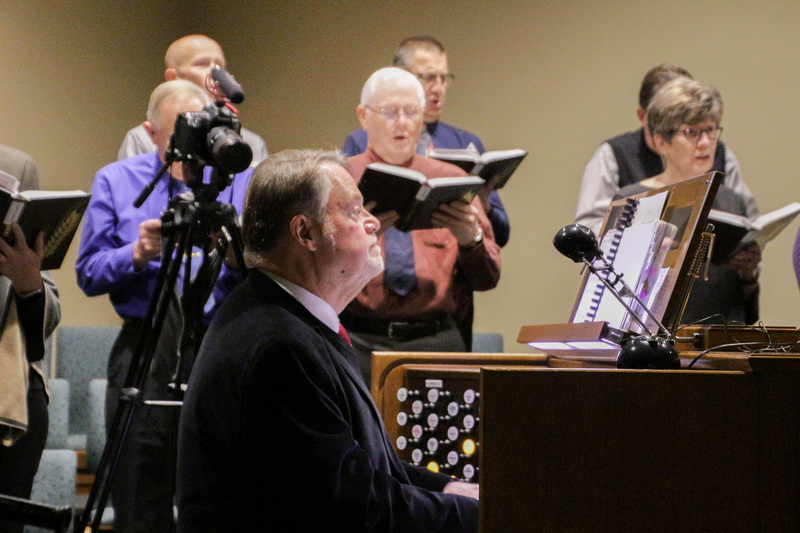 Bagpipes, bells, strings and woodwinds filled the sanctuary of Precious Blood Church in Jasper Jan. 2 – but there was only one performer, and he played a keyboard.
Precious Blood Parish hosted a free concert Jan. 2 to dedicate its new organ. Rodney Barbour of West Chester, Ohio, served as guest performer for the concert, which featured songs focusing on Christmas and the Epiphany. 
Precious Blood Pastor Father Brian Emmick welcomed the audience and led a prayer and blessing of the sophisticated instrument.
Precious Blood received the new organ thanks to generous funding from the United Cabinet Foundation, which was established by Stan and MaryJane Krempp.
The old organ, which had served Precious Blood well for many years, had effectively reached the end of its useful life. The parish had professionals evaluate the instrument, and the evaluation revealed the need to replace a number of parts that were no longer available. As a result, it was not possible to return that organ to its original level of performance.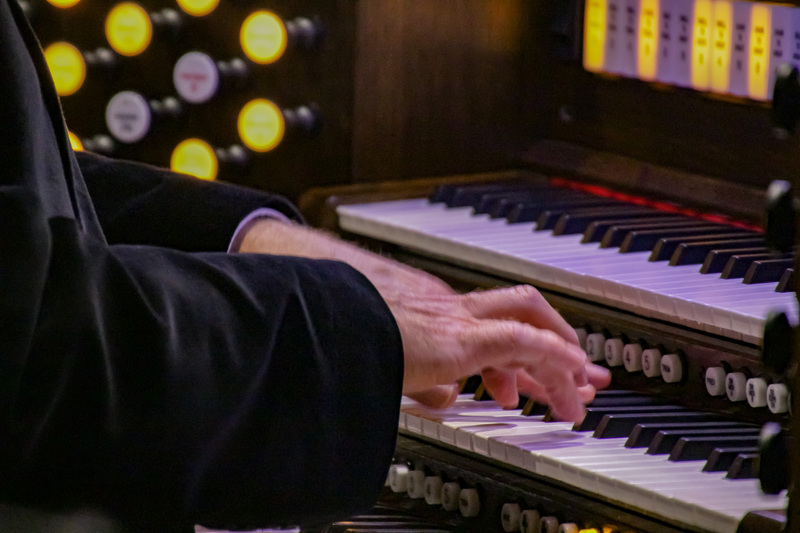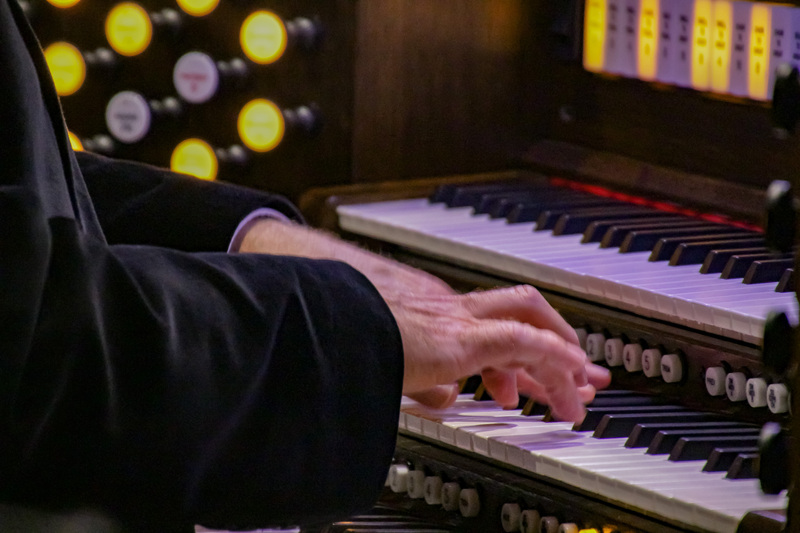 About the new organ
The donated organ is a three-manual Rodgers Infinity 361-11 with a standard oak finish. The innovative digital organ has five divisions and Antiphonal: Great, Swell, Choir, Solo, and Pedal. Tom Magee, President of Classic Organs of Indiana, Inc., from which the organ was purchased, installed a 12-channel full-range stereo audio system, including amplifiers and all external speakers, to afford the best sound for listeners. These speakers were spread around the church so as to make greatest use of space and musical forces. 
Magee has represented Rodgers organs in central Indiana for almost 40 years, and he has owned Classic Organs of Indiana for 33 years. His career has included work on organs for St. Benedict Cathedral in Evansville, St. Mary Parish in Ireland and Holy Family Parish in Jasper. The new organ at Precious Blood has been instrumental in supporting the congregation, cantors and choir, and has enhanced worship and helped move musical prayer forward.
"This is a unique instrument with many different sounds to choose from," Magee told the audience at the opening of the event. It includes digital samples from pipe organs, and samples from orchestral instruments. Organ really were the first synthesizers."
About Rodney Barbour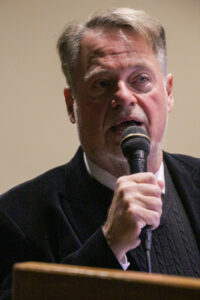 Rodney Barbour was born and raised in Huntington, West Virginia. Rodney's concerts throughout the United States and Canada have been enjoyed by audiences for their variety of musical styles and sound colors, which Rodney chooses during the performances! 
Rodney is an accomplished keyboard musician accompanying choirs and soloists, and playing for concerts and services when opportunities present themselves. Rodney is also a skilled composer and arranger with published articles in various periodicals, and published organ arrangements with Concordia Publishing, Hope Publishing and Lifeway. 
He told the audience that his performance marked a homecoming of sorts because he started his musical career in West Virginia playing Kimball organs that were manufactured in Jasper. Later, his first position with a church had him playing a Rodgers organ; he played the latest Rodgers instrument at Precious Blood.
In addition to showcasing the beautiful sounds of the chimes, trumpets, strings, woodwinds and other instruments – even digital choral voices – Rodney explained the instrumentation and historical facts about the program pieces between songs.
Rodney is finishing his 16th year serving as Director of Worship and Arts at Crestview Presbyterian Church in West Chester, Ohio. He directs the 40-voice Chancel Choir, the Crestview Ringers, the Worship Band, the Crestview Brass, and works with all music volunteers involved in children's music and small ensembles. Rodney's background includes degrees in Music Education and Trombone (Marshall University), Organ Performance (Cincinnati College-Conservatory of Music), and additional study at Southern Baptist Theological Seminary.
Rodney uses his literary talents to write Crestview's Worship services as well as to write a weekly blog to help engage the congregation in active participation through music.