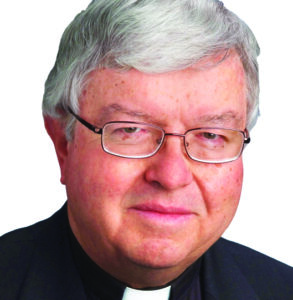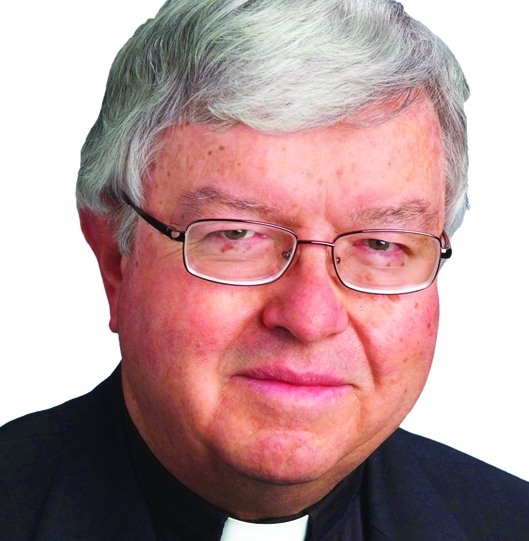 Father Kenneth J. Doyle, 82, of Albany, New York, died Oct. 28, 2022, at Teresian House in Albany. Father Doyle wrote the popular Catholic News Service "Question Corner" column for the last 11 years and had served as the CNS Rome bureau chief in the early 1980s.
He was the proud son of W. Kenneth and Sallie Shea Doyle of Troy, New York.
Father Doyle graduated from Catholic Central High School in 1957. He began his seminary education at Mater Christi Seminary in Albany and completed it at The Theological College of Catholic University in Washington, D.C. He was ordained a priest in 1966 by Bishop Edward Maginn.
A man of many talents and interests, Father Doyle earned his law degree at Albany Law School while serving as Editor of The Evangelist and Chaplain at Academy of the Sacred Heart. He went on to travel with Pope Saint John Paul II, interviewing pontiffs in English and Italian; and acting as Rome's Bureau Chief for CNS. In addition to a number of other roles, he was a New York State Catholic Conference lobbyist; Director of Media Relations for the U.S. Conference of Catholic Bishops; and Chancellor of Public Information for the Albany Diocese. He also served on many boards and committees throughout his career.
Father Doyle may be remembered more for his role as a humble parish priest than award-winning pillar of his community. He served as Pastor of Mater Christi (formerly St Catherine of Siena) Parish in Albany, and sacramental minister for St. Thomas the Apostle in Cherry Valley, New York; St. John's/St. Joseph's in Rensselaer, New York; and St. Mary's in Clinton Heights, New York.
Father Doyle's funeral Mass was celebrated Nov. 5, 2022, at Mater Christi Parish. Interment followed at St. Peter's Cemetery in Troy, New York. Please keep Father Doyle and his family in your prayers.