Special to The Message
Reitz Memorial High School senior student- athlete Olivia Clark will sign with the University of Southern Indiana for track.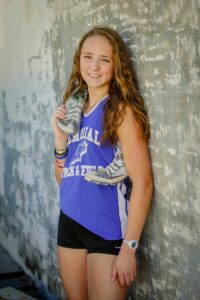 Olivia was a 4-year varsity athlete for the Tigers and was sprint captain last year as a Junior. She helped the team become City, SIAC and Sectional champions in 2018 and 2019. Olivia was on the 4 by 1 that won City in 2019 and was runner-up in Sectionals. She was second team all-conference as a Junior for the 4 by 1. In 2019, she was a 200m finals qualifier in City and SIAC and a 100m final qualifier in City, SIAC and Sectionals.
Olivia is excited to be a Screagle and pursue her studies at the University of Southern Indiana where she plans to major in Exercise Science.