By Megan Erbacher
The Message assistant editor
Mater Dei High School senior Kathleen Glaser has received a Catholic education since she attended preschool at St. Wendel School. Before high school, Glaser said she had the opportunity to choose between attending a public school or continuing her Catholic education at Mater Dei.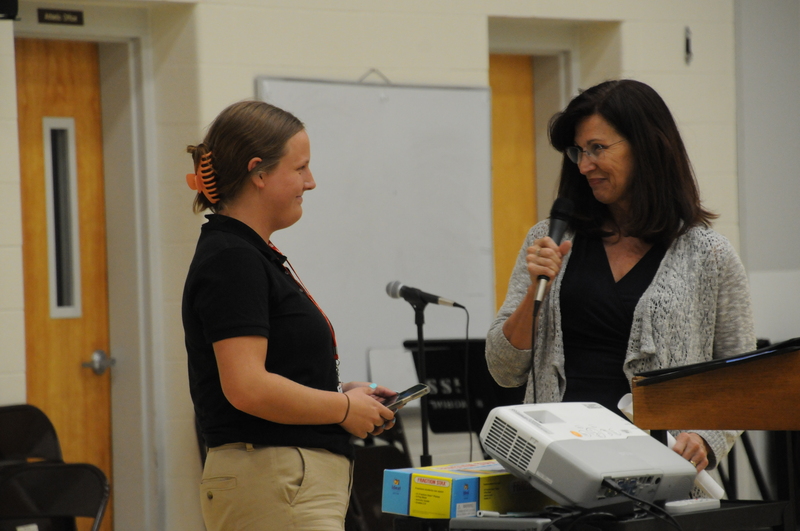 "I ultimately felt Mater Dei was the best option for me," she said. "While attending Mater Dei, I have realized the importance of the Catholic school community and the environment in which I am able to learn. I have been blessed to learn in a faith-filled community each day, and as a result, I am able to use my strengths to better serve others."
Glaser was one of many speakers during a school choice rally April 3 in the gymnasium at Good Shepherd School in Evansville for an evening of advocacy and to gain more public support for House Bill 1001, Indiana's budget bill, which has many school-choice-expansion elements. The Evansville rally was one of a series held across the state titled "Share the Vision: School Choice for All." The events were organized, in part, by the Indiana Non-Public Education Association and the Institute for Quality Education.
The rally included area speakers who shared the impact school choice programs have had on their lives. Speakers included Superintendent of Catholic Schools Michelle Priar; John Elcesser, executive director of INPEA; local school administrators and families.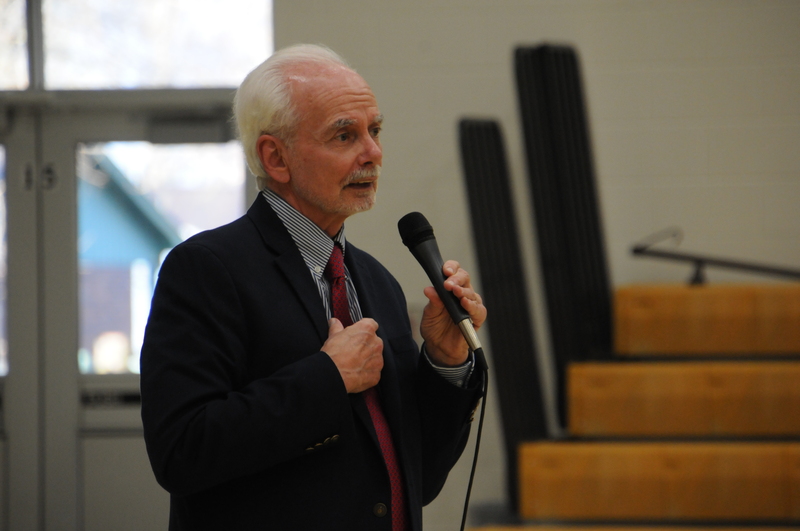 During her welcome, Priar offered a prayer. She thanked God for the opportunity to gather and to reflect on his goodness and to remind ourselves of the many gifts he bestows on us, "most especially the gift of our young people." 
"May we find, in this gathering, inspiration for those who help build your kingdom and gratitude for those who work so hard for our students and their families," she prayed. "We just ask that you open our hearts and minds so that we may have a deeper understanding of our faith and how that faith can lead others to you."
Priar said Glaser is a true representative of all the students who benefit from school choice.
Without the Choice Scholarship Program, commonly known as the voucher program, Glaser said she isn't sure if she would've had the opportunity to attend Catholic school.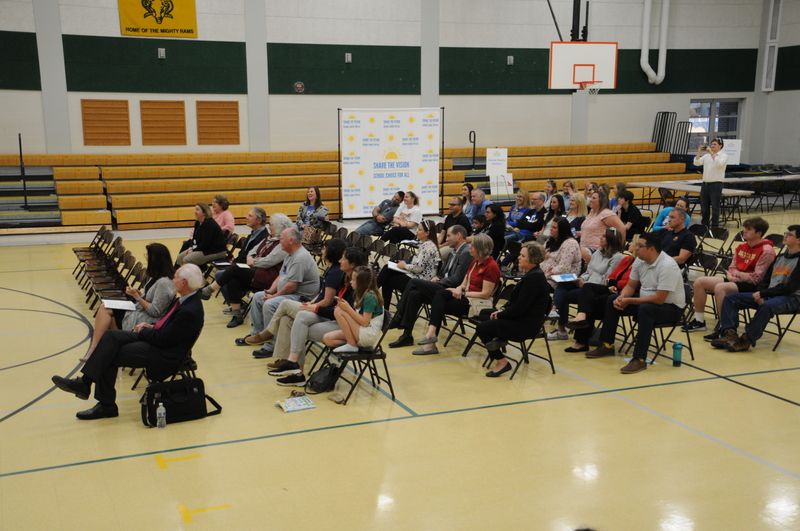 "Without school choice, I'm not sure how my family would have been able to afford sending me to Mater Dei and St. Wendel all of those years," she said. "The expansions will allow more families to make the decision of sending their kids to nonpublic schools and obtaining the education or faith life they desire for them."
The INPEA represents Indiana's more than 400 non-public schools, both faith-based and secular.
Elcesser said it's an exciting time for non-public schools in Indiana. He recalled Indiana's groundbreaking school choice legislation signed into law in 2011. Elcesser said during the first year of school choice, 3,919 students benefited from the program. This year, more than 53,000 students participated in it.
Since the inception of the program, Elcesser reported $1.5 billion dollars have gone to families to attend the school of their choice.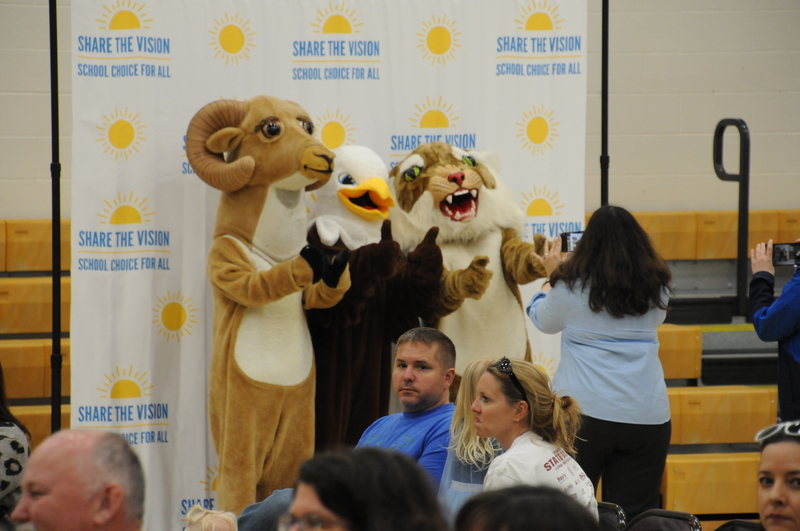 "Our hope is, through events like this, that 2023 is going to be equally historical," he said. "That's our game plan."
Elcesser explained HB1001 includes two major school choice expansions, which are increasing the income eligibility for school choice from about $154,000 for a family of four to about $220,000. The legislation would also remove what Elcesser refers to as "hoops," or tracks, to qualify for school choice that he said have prevented many families from participating. In addition to removing those requirements, he said HB1001 would expand school choice access to all kindergartners.
"We need you to be an advocate, not just tonight, we need you to be an advocate throughout the legislative session," Elcesser said.
At the end of the rally, IQE helped participants take action in contacting legislators, including through phone calls, email, letters and social media posts. 
"If not for this amazing high school experience that felt like my second home, as well as the faculty and staff throughout all of my years of Catholic school, I do not feel like I would be the person I am today," Glaser said. "I take great pride in being a Mater Dei wildcat, and the school choice voucher program made all of this possible."