Special to The Message
For more than a year, members of Christ the King Parish could not attend Masses at St. Henry Church in St Henry – because St. Henry got a makeover!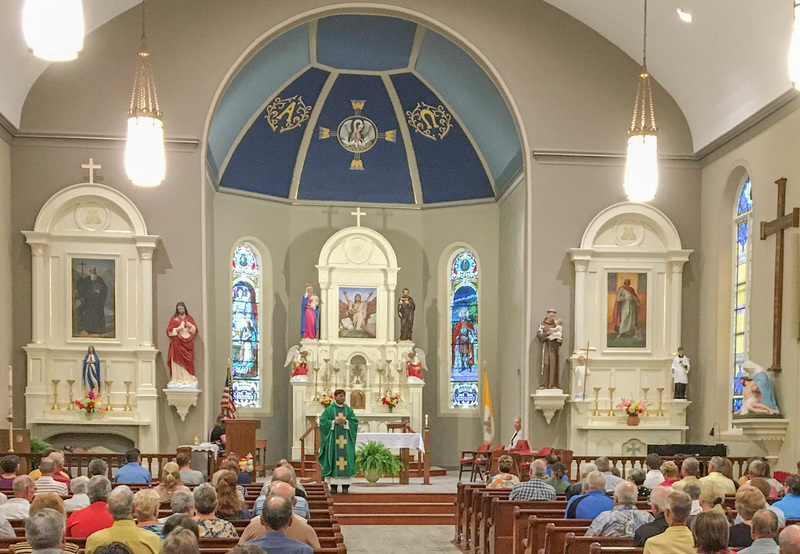 Workers made needed repairs to the interior of the church, and they completed minor renovations of the sanctuary and altars. All of the pews were removed and refinished, and the entire church was repainted. New carpeting and a new sound system completed the project.
Members of the parish told The Message that the project reflected a true community effort, with many parishioners making contributions.
During the project, all Christ the King Parish Masses and other liturgies occurred at St. Ferdinand Church in Ferdinand, about four miles east of St. Henry. Christ the King Parish formed in 2017 when the former St. Ferdinand Parish and the former St. Henry Parish merged. 
Father Anthony Govind, administrator of Christ the King Parish, celebrated the first Mass at St. Henry following the makeover on July 31.