The Message assistant editor
Tyler Schmitt recently learned adults are sometimes just as nervous as kids.
Schmitt, a sixth-grader at St. John the Baptist Catholic School in Newburgh, said the revelation came to him during the first-ever SJB Shake competition.
"I learned that adults are not as scary as we think they are," he said. "They are just as nervous sometimes as we (kids) are."
At the end of December, the school received a grant from D-Patrick Boonville Ford to make the competition possible for students. Middle school science teacher Megan Wade said kids in grades 6-8 spent the past couple of months working on interpersonal skills for the competition.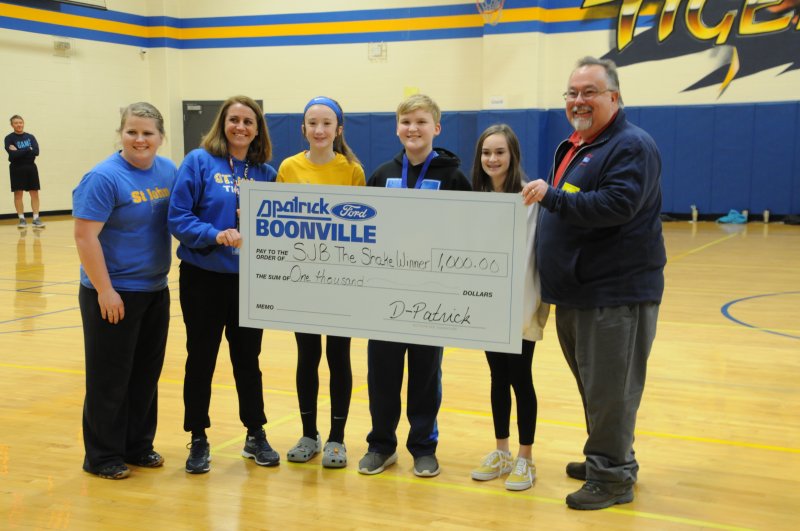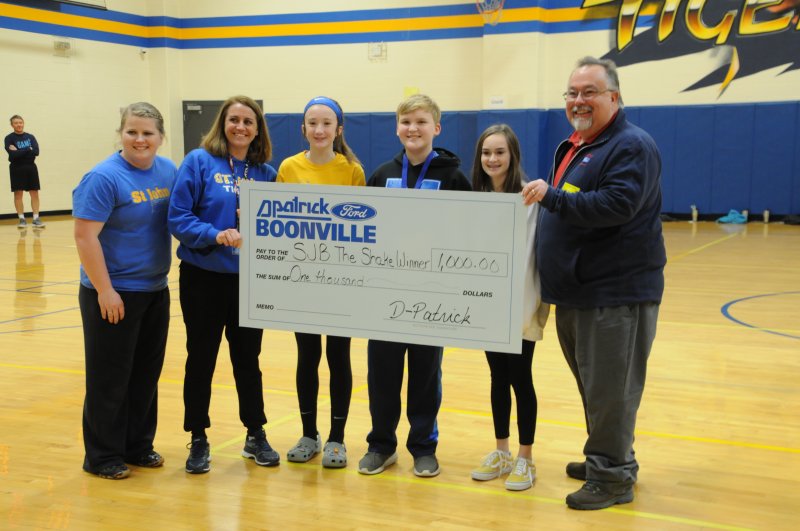 "Our middle school students participated in the SJB Shake, which encouraged them to have a good handshake, to talk to people maybe they never would have before and to introduce themselves to the strangers," Wade said.
Before Christmas break, about 100 students competed in five events throughout one day: a six-minute interview, a situational response, a press conference, a "work the room" simulation and the "fishbowl."
Community volunteers judged the events and chose the Top Ten finalists:
Eighth-graders Michael Wilson, Vivi Tran and Colleen Rogers; seventh-graders Abby Price, Margaret Janney, Kaleb Beatty, Marilyn Cox and Mackensey Clark; and sixth-graders Schmitt and Meg Williams.
Those students competed in a Jan. 29 dining-etiquette challenge at Biaggi's Italian Restaurant. Student-finalists dined and conversed with five new judges.
"Their job was to impress them, use their manners and be professional," Wade said. "They did incredible."
At a Jan. 30 schoolwide assembly, Wade eagerly opened a white envelope holding the winners' names. Schmitt won the SJB Shake competition, with seventh-graders Price and Cox finishing second and third, respectively.
"It is important to have those skills because you need them for a job interview and being confident while talking to adults," Schmitt said.
The grant from D-Patrick Boonville Ford will also help fund a trip for Schmitt to the Ron Clark Academy Amazing Shake National Competition in Atlanta, Georgia, in April.
Schmitt said it felt amazing to win the first-ever SJB Shake competition.
"Everyone did such a great job," he said of his peers. "I was pretty impressed how everyone around me participated in the conversation around me and everyone was in it to win it. I was very grateful to end up at the top."