By Megan Erbacher
The Message assistant editor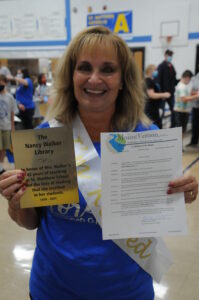 Sitting with her students and fellow teachers during the end-of-year student awards program, Nancy Walker was shocked when her husband and some family members walked through the gym doors.
On May 26, after 42 years of teaching at St. Matthew School in Mt. Vernon, Walker retired.
"I had no idea," she said. "When I saw my family; I wasn't expecting it. It was exciting, and a bit overwhelming, especially since I'm going to have a granddaughter today, too."
St. Matthew principal Vickie Wannemuehler said everyone at the school and parish loves Nancy, so she deserved to be celebrated in a special way.
Mount Vernon Mayor G. William "Bill" Curtis was present for the surprise retirement celebration, and he declared May 26 Nancy Walker Day in Mount Vernon. Wannemuehler announced the school's library would be renamed the Nancy Walker Library in her honor because of the love of reading that she instills in her students, as well as a new Nancy Walker Reading Endowment to generate money teachers can use to buy books for their classrooms or the library.
The library has always been Walker's favorite room.
"I love the smell of the books, and I love to read," she said. "My kids this year, they have just taken off in reading. It's been so exciting."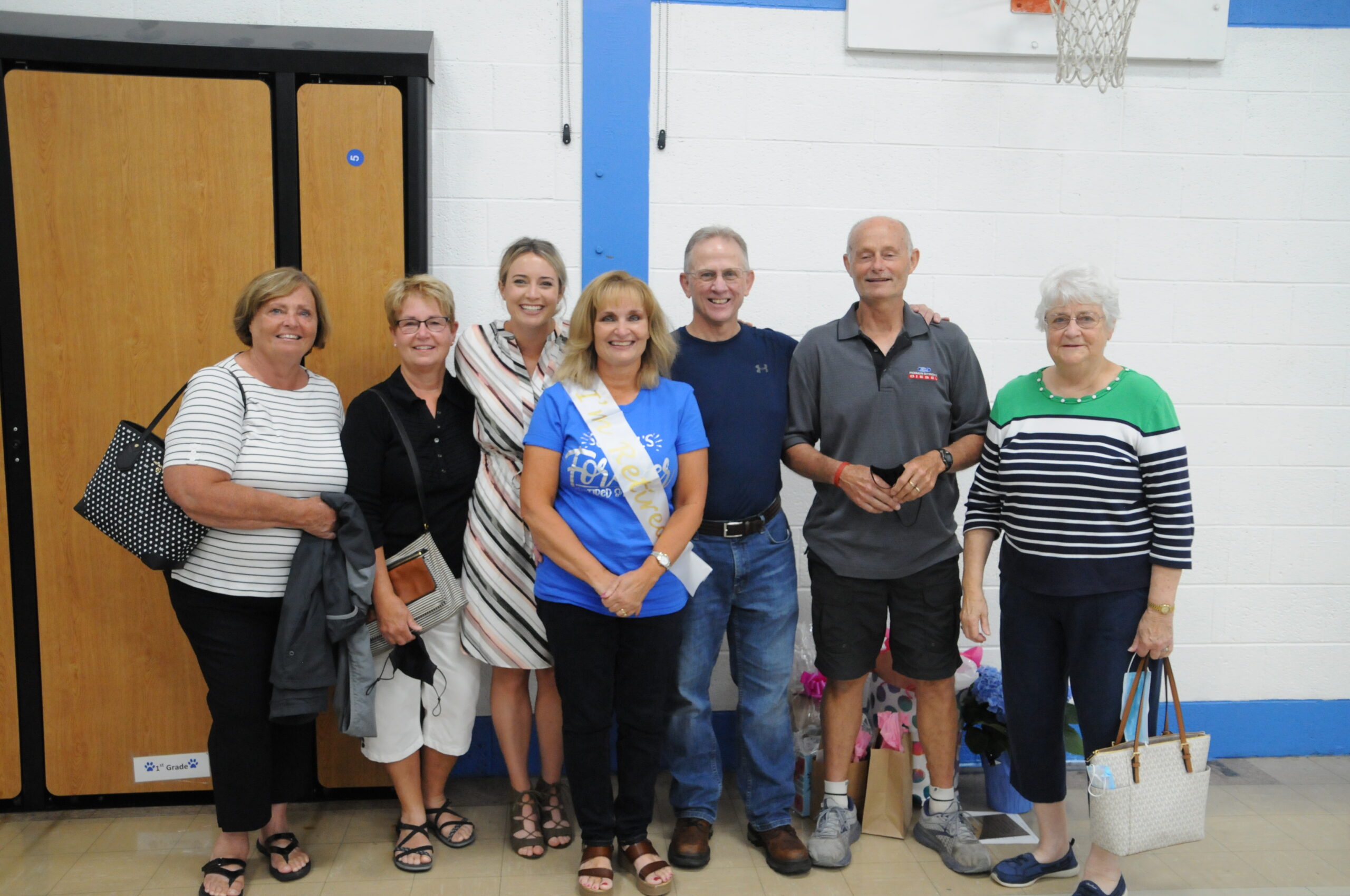 Walker began her teaching career in 1979 at St. Matthew with her nephew's class. She taught second grade for 22 years then transitioned to third grade for 20 years. She said the year she transitioned grade levels was special because she had the same group of students for two consecutive years, which included her niece and goddaughter, Erika.
To teach for 42 years is a huge accomplishment, Wannemuehler said, especially in the same school Walker and her siblings attended and where her two sons went to school. Walker's parents also attended St. Matthew in the old school building.
Wannemuehler worked with Walker for 13 years, but they first met at a diocesan-wide teacher meeting.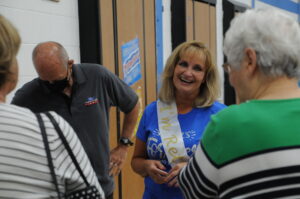 "She is so patient, she loves her students, and she is willing to do whatever she can to help them learn and feel more confident," Wannemuehler said. "Nancy also forms positive relationships with parents. … We will miss Nancy's wisdom and experience."
Warren Walker praised his wife for her dedication to her career, and said he's proud of her.
"She's given her life here," he said. "If you've been married to a teacher … You realize how much goes on outside of school. It doesn't end at the end of the day when the bell rings. … She really cared about every single student. It's been a lot more than just a job, she has really loved teaching and nurturing the kids."
The surprises didn't end with the morning assembly, but when the students were outside for their last recess, Mt. Vernon Fire Department trucks paraded around the block with their sirens blaring to give Walker one final send-off.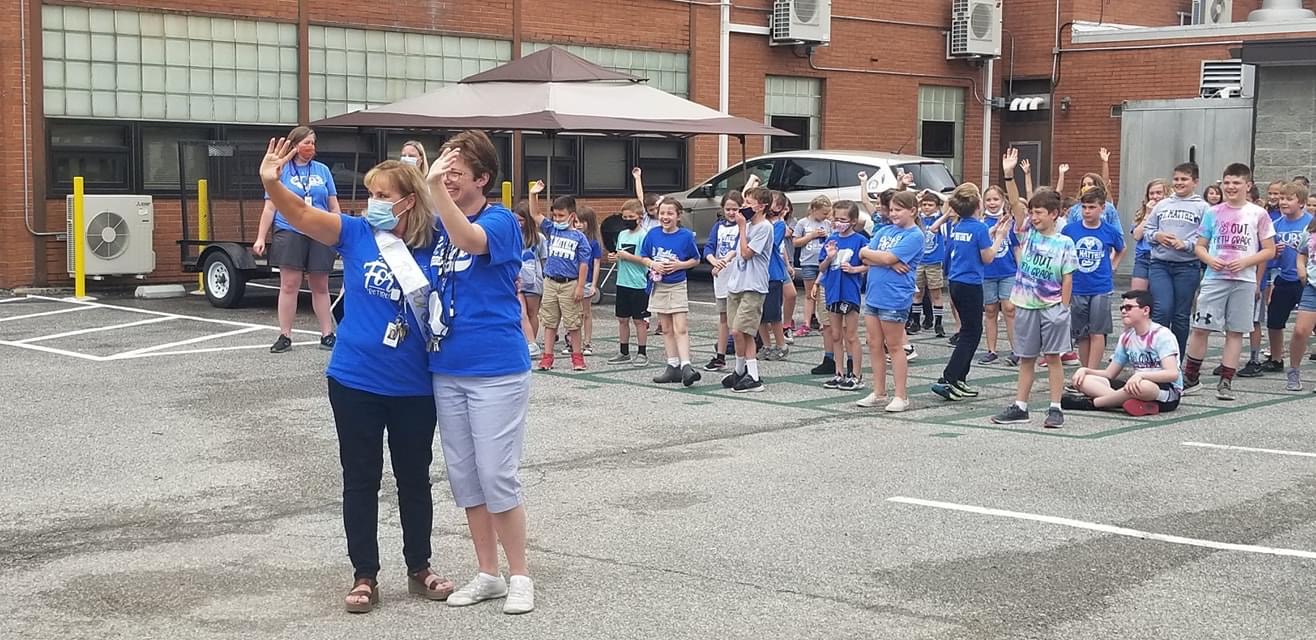 Walker plans to tutor students this summer and substitute teach for St. Matthew next school year.
She always loved attending Mass with students, something she'll miss in retirement. She advised young teachers to focus on the overall child, not just academics, but talk to each student daily and give them positive praise.
In retirement, she plans to travel with her husband, spend a lot of time with her three granddaughters and be a "snowbird in Florida."
"It's exciting, but I'm overwhelmed; and I'm going to miss the kids so, so much," she said. "St. Matthew is my family. No matter how much we travel or where Warren and I go, this will always be home to me."