The Message assistant editor
Reading is something we can all connect with, regardless of our faith, according to Daughter of Charity Sister Joanne Vasa.
Sister Joanne, Director of Mission Integration for St. Vincent Early Learning Center in Evansville, was one of more than 70 prominent community leaders – including government officials, law enforcement officers, business owners and CEOs – who volunteered to have story time with children during the Early Learning Center's 6th annual Literacy Week.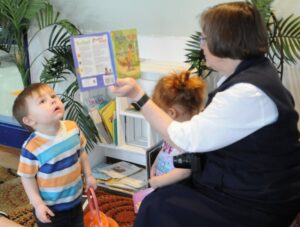 On March 5, Sister Joanne read "My Day With You, Mia dia contigo," a book written in both English and Spanish by author Ellen Whisenant, to a classroom of eight kids ages 2-3.
"It certainly conveys the value of reading that opens up new worlds to them," Sister Joanne said about Literacy Week. "And then to connect these community members with our ministry is wonderful. It's good to connect."
St. Vincent ELC celebrated its sixth annual Literacy Week March 2-6. The goal of the event, which corresponds with the National Education Association's Read Across America Day and celebrates Dr. Seuss's birthday, is to help inspire the joy of reading and a love of language in St. Vincent's students.
St. Vincent President Valerie Bostick said the nonprofit was fortunate to have so many community leaders volunteer to read to 165 children ages 6 weeks to 5-years-old.
"Literacy is a key core experience for kids, especially young children, as is diversity," Bostick said to community leaders. "Anything you do today no matter how big or small is going to be appreciated."
Sister Joanne enjoys reading, especially if she finds a good author. She likes to read mystery novels, history and stories about rural life after living in Nebraska.
"I find it relaxes me," she said. "I can take my work hat off. I do read books on prayer, which I really enjoy, but sometimes I read a novel, too, just to get to another world."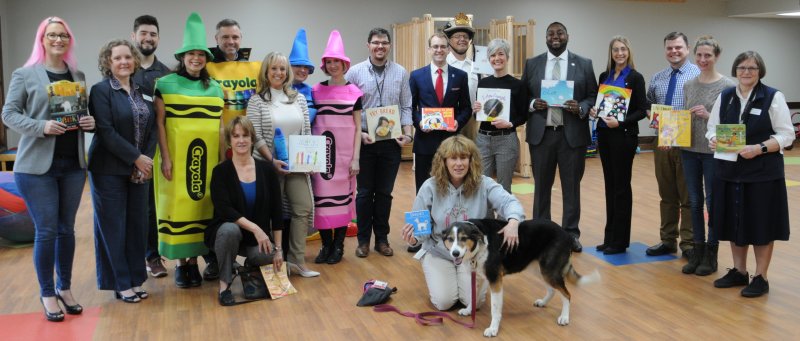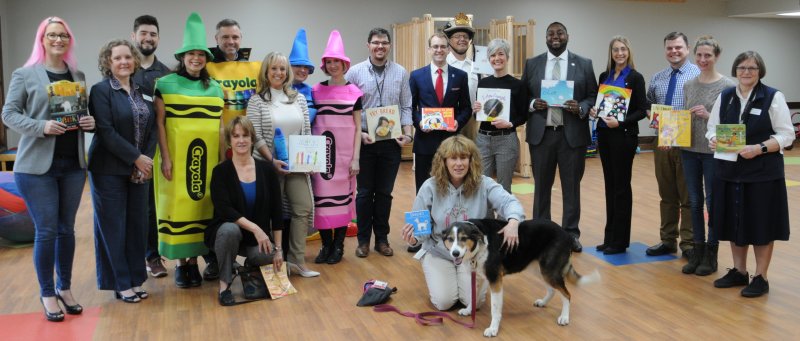 Bostick said the continued generous support from Accuride Corporation made it possible for kids to take home books to add to their home libraries, which reinforces the connection between home and school.
Greg Risch, President of Accuride Wheels North America, said Accuride remains a proud supporter of Literacy Week because reading promotes the foundation of all learning skills.
"Influencing the early development of literacy skills supports a springboard into learning all subjects while creating a passion for reading," Risch said in a news release.