By Megan Erbacher
The Message assistant editor
About 100 women, men and children of all ages gathered outside Reitz Memorial High School Sept. 21 for the third annual 40 Days for Life prayer vigil and procession. Bishop Joseph M. Siegel offered an opening prayer, followed by a brief overview of 40 Days for Life and a roughly 1-mile peaceful prayer walk to Planned Parenthood.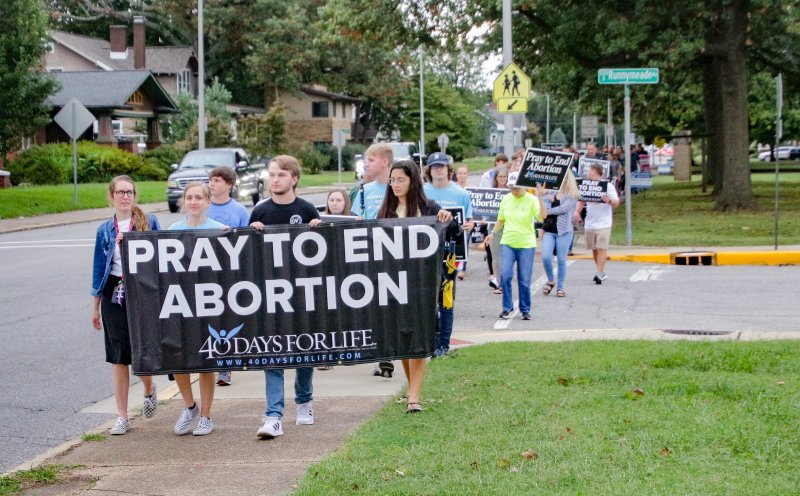 Diocesan priests, deacons and Catholic Center staff participated in the ecumenical event, which was coordinated by the Diocesan Office of Family and Life and Right to Life of Southwest Indiana. The event kicks off the 40 Days for Life fall campaign, which is Sept. 22 through Oct. 31.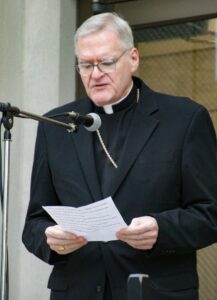 Standing on the steps of Reitz Memorial, Bishop Siegel thanked everyone for being present to pray for life. The bishop said it's through God's grace that the 40 Days for Life effort has helped countless women choose life, and thus save thousands of unborn children from abortion.
Bishop Siegel asked God for guidance and for the courage and wisdom to work peacefully and to stand resolutely against forces that threaten life. The bishop asked God to help us never forget the unborn children, their mothers and families and all the victims of the culture of death.
As participants walked the roughly 1-mile route, many held signs that read "Pray to end abortion." Peaceful marchers lined the sidewalks of Weinbach Avenue in front of Planned Parenthood before Rev. Steven Claspell, senior pastor of First Baptist Church in Evansville, concluded the vigil with a prayer.
"It is critical right now to keep the pressure on this issue of abortion," Diocesan Director of Family and Life Eric Girten said. "It is clear to us as Catholics that abortion is the killing of the most vulnerable and innocent of God's creation and to support death and darkness is to, by definition, support that which is opposed to, and to separate oneself from, our God of Life and Light. As Catholics, we are not called to condemn but rather are called to always proclaim God's compassion, love and mercy for all in darkness; to continue our own journeys of repentance and turning toward the Gospel of Life and to work tirelessly for a society that embraces a culture of life. 40 Days for Life is one avenue by which we, as Catholics, can evangelize our communities through this action of faith."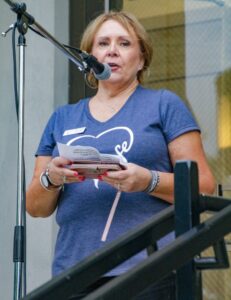 Right to Life of Southwest Indiana Executive Director Mary Ellen Van Dyke explained the 40 Days for Life campaign is an international movement to peacefully end abortion through prayer and fasting, community outreach and an all-day vigil.
"Unlike other demonstrations, Right to Life of Southwest Indiana participates in 40 Days for Life as a symbol of peace and hope for women facing incredible decisions and pressure from the abortion industry," Van Dyke said. "Our presence communicates that there is a pro-life community that cares about them, and the life that is within them and that there are other options other than abortion."
To sign up to be a prayer partner for 40 Days for Life, go to 40daysforlife.com/evansville or call the Right to Life Office at 812-474-3195.