Special to The Message
Message subscriber Eleanor Lasher, 95, of Evansville, won a pair of tickets to Holiday World and Splashin' Safari in our annual giveaway. Her granddaughter, Dawn Stevenson, wrote to us and sent along these photos of Eleanor taking a 'Bucket List' ride on the Thunderbird rollercoaster – her first-ever rollercoaster ride!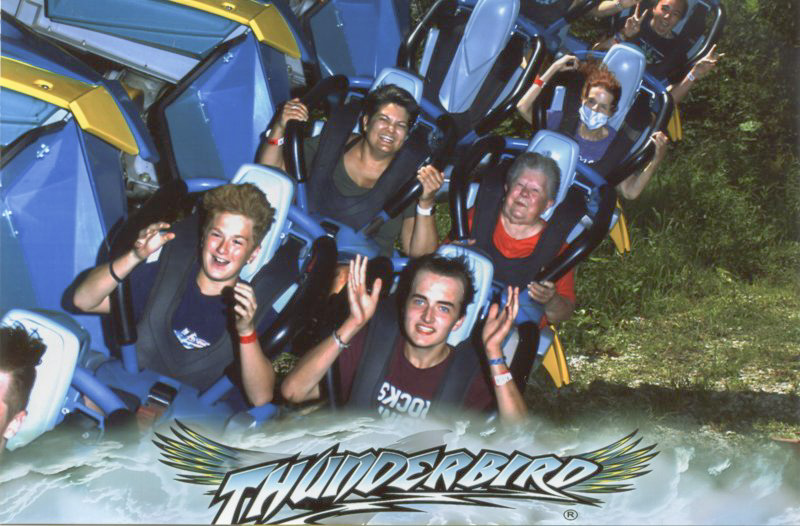 "We thought we needed to thank you for a wonderful opportunity," Dawn wrote. "The day was beautiful, and she enjoyed the ride."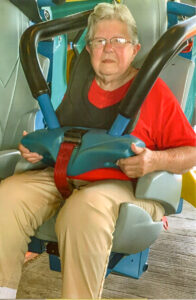 One of the photos shows Dawn, left, and Eleanor during their Thunderbird ride. Dawn told us that Holiday World confirmed that her grandma is the oldest documented rider of the Thunderbird.
She added that Eleanor is a charter member of Holy Rosary Parish and "looks forward to her weekly issue of The Message."
Congratulations Eleanor, and thank you Dawn. Stories like these are why we enjoy our work so much – and why we appreciate our partnership with the fine folks at Holiday World and Splashin' Safari.
Submitted photos courtesy of Dawn Stevenson