By Tim Lilley
The Message editor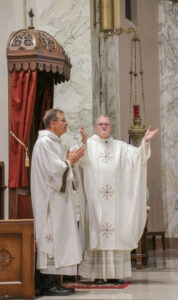 Bishop Joseph M. Siegel celebrated Mass Sept. 27 at St. Benedict Cathedral in Evansville for staff and their family members, and friends of Ascension St. Vincent as they celebrate 150 years of providing Catholic healthcare ministry in greater Evansville. As Bishop Siegel noted in his homily, the Daughters of Charity came to Evansville and opened a hospital that accepted its first patient July 18, 1872.
Bishop Siegel celebrated the Mass on the feast of St. Vincent de Paul, co-founder of the order, whose formal name is The Company of the Daughters of Charity of St. Vincent de Paul. St. Louise de Marillac is the order's other co-founder.
Several Ascension St. Vincent staff members provided service during the Mass. Deacon Tony Schapker of St. John the Baptist Parish in Newburgh, a physician with 34 years of service, served as Deacon of the Mass.
Lectors included Daughter of Charity Sister Catherine Brown, a staff member at the Center for Children, and Anne Johnston of Ascension Medical Group. Gift bearers (and their Ascension St, Vincent departments) included Shelby Collins (Ascension Medical Group), Kelly Paul (pharmacy) and Anita West (oncology). Extraordinary Ministers of Holy Communion included Michele Donovan (clinical documentation), Wanda Jackson (pharmacy), Laura Speis (trauma services) and Pedro Mendez (spiritual care), who also is a regular contributor to the Connecting Faith and Life column in The Message.
In his homily, Bishop Siegel noted that the Gospel reading for the Mass (Matthew 9:35-38) and the Sunday Gospel for Sept. 25 (Luke 16:19-31) serve as the "perfect bookends" for what we know today as Catholic social ministry. He said that the Daughters of Charity and all who serve throughout Ascension St. Vincent are called by Christ – and believe their vocation of healing comes from Christ himself.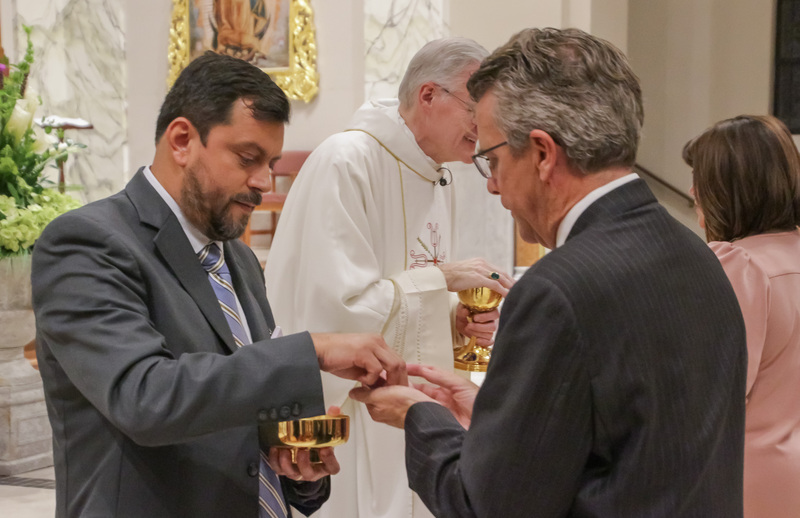 He thanked them for providing faith-filled healthcare of exceptional quality, expressing his admiration for all of them. He said, "Those who care for the sick, suffering and poor are caring for Jesus himself."
The worship aid for the Mass included this mission statement from Ascension St. Vincent:
"Rooted in the loving ministry of Jesus as healer, we commit ourselves to serving all persons – with special attention to those who are poor and vulnerable. Our Catholic health ministry is dedicated to spiritually centered, holistic care, which sustains and improves the health of individuals and communities. We are advocates for a compassionate and just society through our actions and our words."
The worship aid also included this statement of Thanksgiving from the Ascension St. Vincent staff:
"We are deeply grateful for the Daughters of Charity, whose vision and commitment established a lasting and vibrant heritage for the ministry we continue today. We are thankful for our ministry partners, leaders, supporters and friends, who traveled distances short and far to share this special time with our community. Our ministry extends its thanks to the Ascension St. Vincent Evansville Foundation for their generous support of our celebration, and St. Benedict Cathedral and School for their hospitality."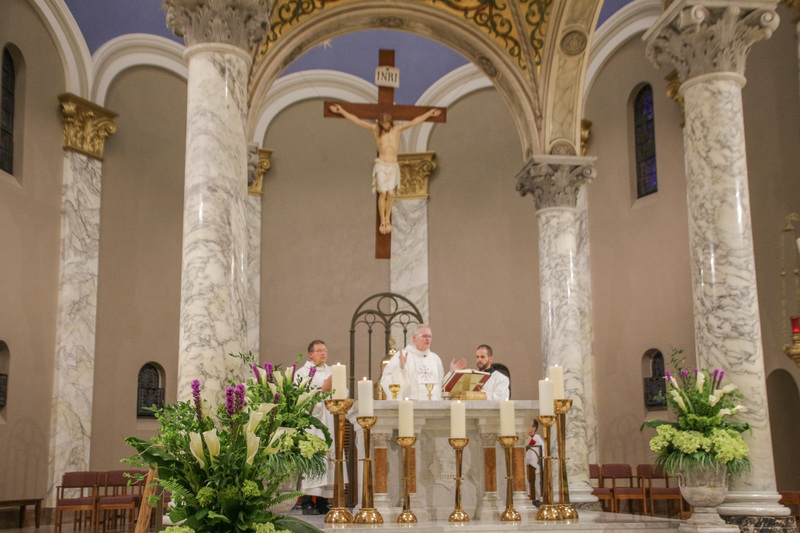 To learn more about Ascension St. Vincent and the many facets of its healthcare ministry, visit https://healthcare.ascension.org/.