Special to The Message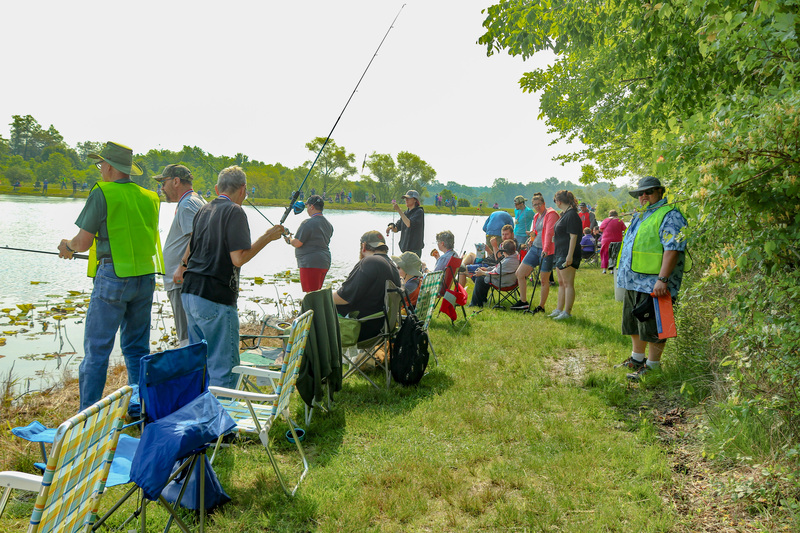 Knights of Columbus Council #10257 of St Clement Parish in Boonville hosted its 2023 Special Needs Fishing Tournament May 20 at Lake Last Cast in Warrick County. Knights from two other local councils joined their Boonville brothers, volunteers from the Junior Civitans of Newburgh and family members to stage an event that delighted all who attended.
Anglers who competed had a great day. Collectively, they caught 410 fish measuring a total of 2,811 inches in length, with an 18-incher taking big fish of the day. 
All the volunteers worked to insure a safe and enjoyable event for the 164 anglers who attended and fished. When the fishing concluded, 221 registered persons and their escorts ate hamburgers and hot dogs, drank a variety of beverages and enjoyed a wonderful spring day.
Members of Council #10257 thank all of the sponsors, volunteers and anglers, who made for another memorable tournament!