The Message assistant editor
Last year, Jessica Zellers felt like something was missing from her children's education, and she found the answer in Catholic schools.
After completing some research, Zellers and her husband transferred their two children from public schools and enrolled them at Holy Redeemer Catholic School. This is their first year at Holy Redeemer, in fourth and sixth grades, and Zellers said her kids are excelling.
"It's been fairly life-changing," she said. "It's definitely met, if not exceeded, all of our expectations. We could not be happier. If anything, I regret not having done it sooner."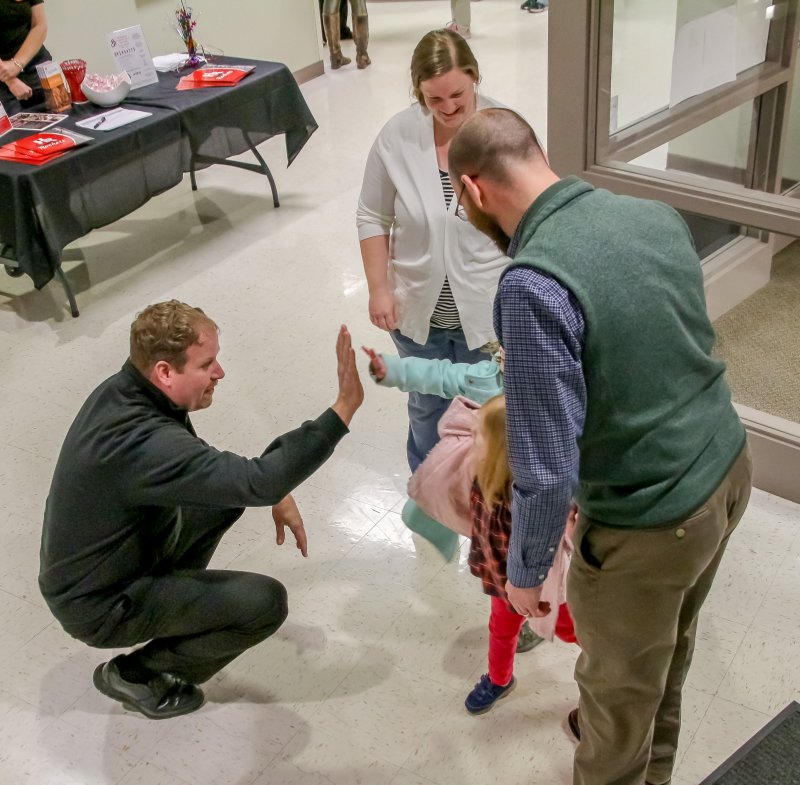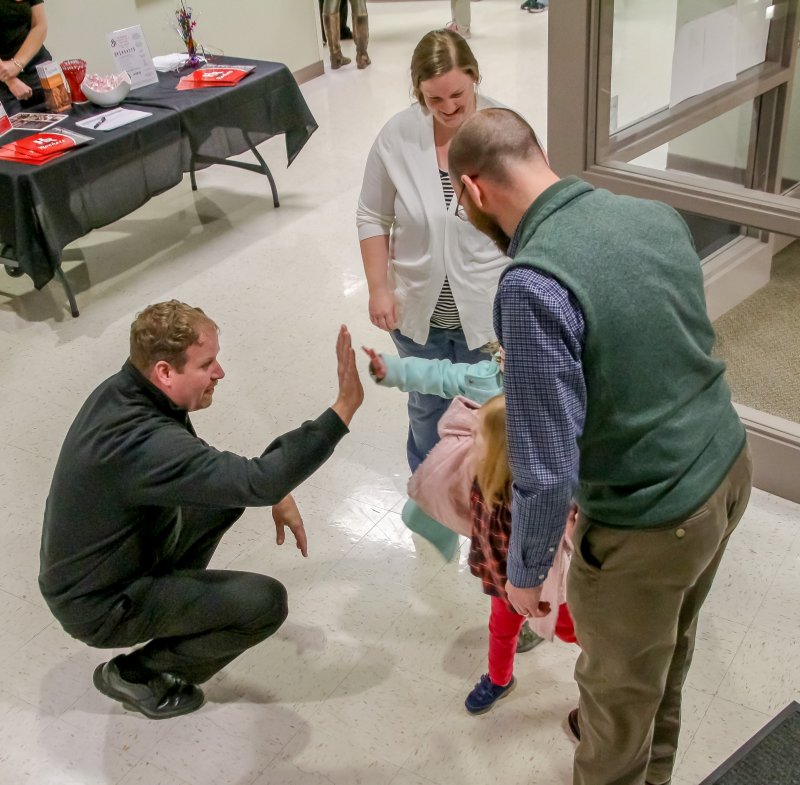 During National Catholic Schools Week, which was celebrated Jan. 26 through Feb. 1, all 26 Diocese of Evansville Catholic schools hosted a "Come and See" open house on Jan. 30 for prospective families to visit schools to see what makes them different.
Holy Redeemer Principal Andrea Dickel said families toured the preschool-through-eighth-grade school and learned about the curriculum, extra-curricular activities and tuition assistance. Catholic schools focus on educating the whole child both academically and spiritually, Dickel said.
"Catholic schools are a special place," she said. "It's more like a family. Everybody tends to know everybody and everybody wants to support everybody. … And trying to give our kids, in this day and age, a sense of a higher being that also supports them, loves them and wants the best for them. We teach them the importance of having God in your life – someone who is bigger than you and bigger than your parents."
Zellers has many friends who are public educators, and she applauded their "amazing work." However, Zellers and her husband sought other options to provide a smaller setting for their children where they could experience high levels of academic excellence and focus on their faith at the same time.
"A lot of the issues and things that made us want to make the change was not because of any mistakes any individual people made, but just feeling like if you can't give kids the attention they need because there are 30 of them in a classroom, that's not the teacher's fault, but as a parent, I can do something about that," she said.
Amy Daunhauer is in her 16th year as Holy Redeemer's Early Childhood Director and prekindergarten lead teacher. She previously taught 11 years at Christ the King and then spent five years as a stay-at-home mom. She said there are many reasons she chooses to teach in a Catholic school.
"The most important to me is being able to teach young children the way to follow God in their lives by how they think, how they act, and how they treat others," Daunhauer said. "The freedom to bring God into the classroom with all of our academic learning is priceless."
Zellers praised Holy Redeemer's teachers, staff and extracurricular activities. She said the Youth Group offers Café Christo, pizza and movie nights, as well as other field trips where students can grow in their faith and friendships. She was blown away by the band teacher who offered to meet her son twice a week before school to help him catch-up on learning how to play the trombone.
"Those are the sorts of things that I think make it a really special place," Zellers said.
Dickel began her role as Holy Redeemer's principal in July, but she previously served as principal of St. Philip School from August 2007-2017. Dickel is an Evansville native and attended diocesan schools as a child; and now she sends her three children to Holy Redeemer, with her fourth to begin preschool in the fall.
"The connections you make with people are definitely life-lasting," she said.
Everyone has been welcoming and friendly since Zellers made that first phone call to Holy Redeemer, she said.
"Everyone is so willing to give of their time and communicate with us," she said. "If we have questions they get answered quickly and we know (our kids) are cared for, they are also challenged and being prepared for whatever life holds for them down the road, and we're pleased about that. It's been a perfect experience for us."
Daunhauer's three children attended Catholic schools from preschool through high school graduation. She and her husband believe it was their "best investment," and she encourages young parents to send their kids to Catholic schools.
"They may not be able to see the benefits at such an early stage in parenting, however, in today's world it is such a blessing to have others that will love and care for your children and keep them safe all while teaching them about God's love for them," Daunhauer said.
Call your local Catholic school for a tour or to learn more about enrolling your child. Visit the diocesan website at http://www.evdio.org/catholic-schools.html for more information.