By Mary Kaye Falcony
A Place for All
In 1987, President Ronald Reagan proclaimed March as National Developmental Disabilities Awareness Month. The observance seeks to bring awareness about the need to be inclusive of people with developmental disabilities in all areas of our communities. There is also the hope that we all will be more cognizant of some of the barriers that make it prohibitive for people with disabilities to be as involved as they would like in the various aspects of the communities to which they belong.
All across this nation, various organizations have developed creative ways to shine a light on the gifts, talents, abilities and contributions made by individuals with developmental disabilities within our communities, and the positive differences their presence makes in our lives.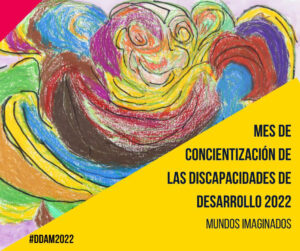 This month presents a wonderful opportunity for our parish communities to celebrate the unique gifts that are possessed by individuals that have developmental disabilities. "All persons with disabilities have gifts to contribute to the whole Church. When persons with disabilities are embraced and welcomed, and invited to participate fully in all aspects of the parish community life, the Body of Christ is more complete" (U.S. Conference of Catholic Bishops).
I love this quote from the USCCB because it affirms how Jesus sees us – loved, uniquely made and each possessing abilities to be a witness to the life of Christ for the benefit of others.
When I was a little girl, I was blessed to have a witness in my life –an unassuming little girl named Deana. In the first grade, I became a brownie.  Our troop was made up of nine girls and one honorary member, Deana. Deana was Katie's sister; she was four years younger than the rest of us but was a member of our troop just the same.  Deana was loveable, quirky, sweet and always ready with a hug. In the eight years our troop was together, Deana grew up alongside us; unknowingly, she helped me learn valuable lessons that were not evident until I was much older.
After leaving the Girls Scouts, I didn't get to see Deana much – until one morning my junior year of high school, when I showed up on a Saturday morning as a volunteer to help individuals who were developmentally disabled prepare to receive the sacraments of First Eucharistic and Confirmation.
I requested to be with Deana for the next year to help her prepare to receive the sacraments, and I saw her periodically throughout my college years as I helped with the SPRED group that met monthly at the Ursuline motherhouse. As I look back, I have come to realize that I was willing to be part of that formation program because of Deana. Being part of her life all those years, and developing a relationship and friendship with her, allowed me to be open to all people who would come into my life and whose journeys and stories are different from my own. I think of how richer my life is because of Deana.
As we immerse ourselves in this month's observance, let us never underestimate the positive influence an encounter with one person may have in our life, remembering:
"The mission of the Church is strengthened when persons with disabilities and those who do not have them stand side by side committed to bringing each other closer to God" ("Salt and Light: Church, Disability, and the Blessing of Welcome for All," by Maureen Pratt).