The Message assistant editor
In the First Reading for Sept. 26, Haggai 1:1-8, Father Myron Effing pointed out in the last verse it was time to build the Lord's house. Just like in 1991, he said, when it was time to build, or re-open, the Catholic Church in Russia.
An Evansville native, Father Effing is a Mater Dei High School Class of 1959 graduate. Since he moved to Russia 28 years ago, he typically comes home once a year.
During his recent visit, Father Effing celebrated Mass on Sept. 26 at the Daughters of Charity Seton Residence on Evansville's west side. Vincentian Father Stephen Gallegos, chaplain at Seton Residence, concelebrated Mass.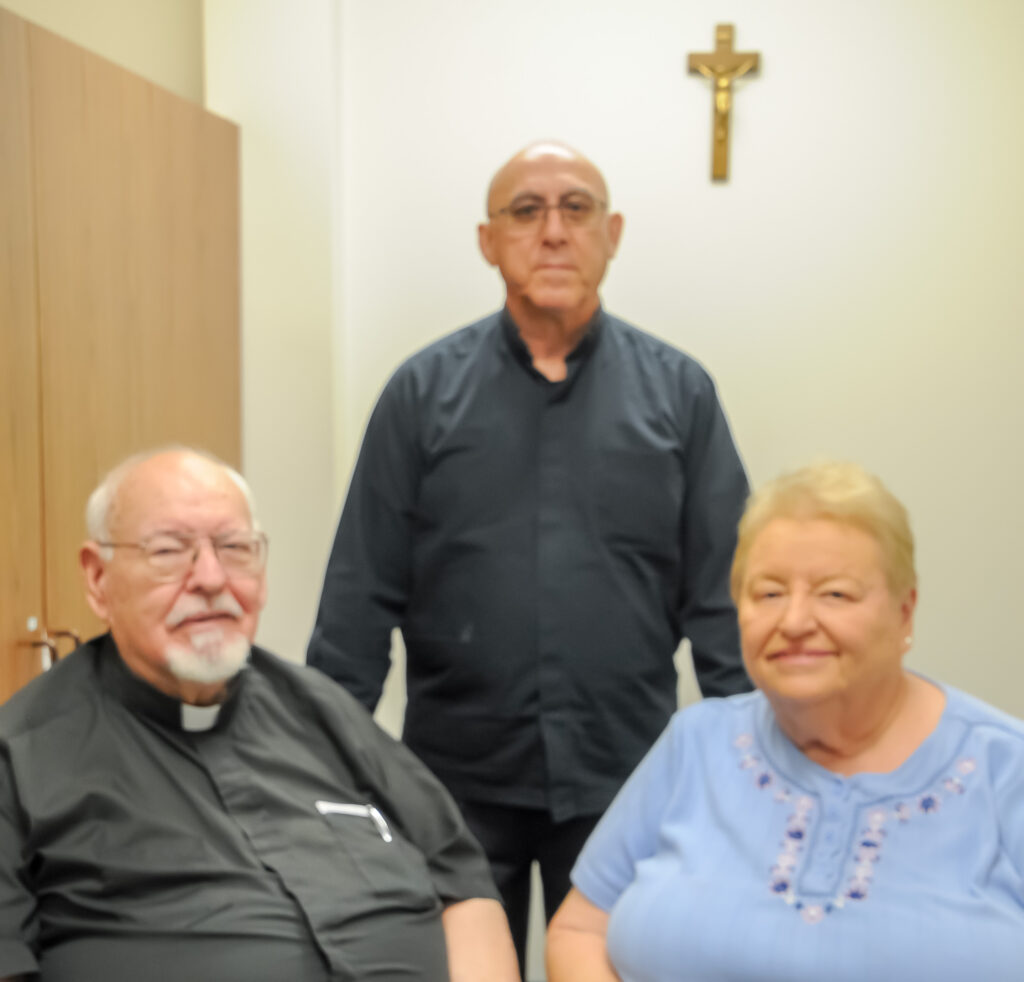 As he started his homily, Father Effing said everyone always asks why he went to Russia. He told a story of an old Evansville refrigerator company, where his dad worked, that was asked during WWII to cease work on fridges and start constructing airplane wings. He said he learned about Russia through that work.
In 1991, when it was time to rebuild Catholic parishes in Russia after Communism fell, Father Effing flew across the country to see how he could help. He became the pastor of Most Holy Mother of God Catholic Church in Vladivostok, and in 1992 he founded the Mary Mother of God Mission Society.
Father Effing said the cathedral in Russia was built in 1922, and it was still standing when he arrived in 1991. The cathedral needed steeples, though, so Father Effing was part of that work.
"Now it's a landmark that can be seen all over the city," he said.
Father Effing is responsible for founding seven parishes in Russia and two charitable organizations since 1991. He is the founder and superior of the Order of Canons Regular of Jesus the Lord (CJD).
"It's been a wonderful experience to be able to revive the church," he said. "Now there is basically religious freedom (in Russia). … We're very grateful to God for the opportunity to reopen the parish and bring back the sacraments."
Father Effing enjoys visiting home because he can rest. His sister, Marilyn Wassmer, still lives in Evansville, and his brother Merle lives in Tucson, Arizona. He saw both siblings during this trip.
"Since I've been coming home once a year for 28 years it's interesting to watch America change," he said. "It's different than it was when I went."
For more information on Father Myron's work in Russia, visit www.vladmission.org.