By Megan Erbacher
The Message assistant editor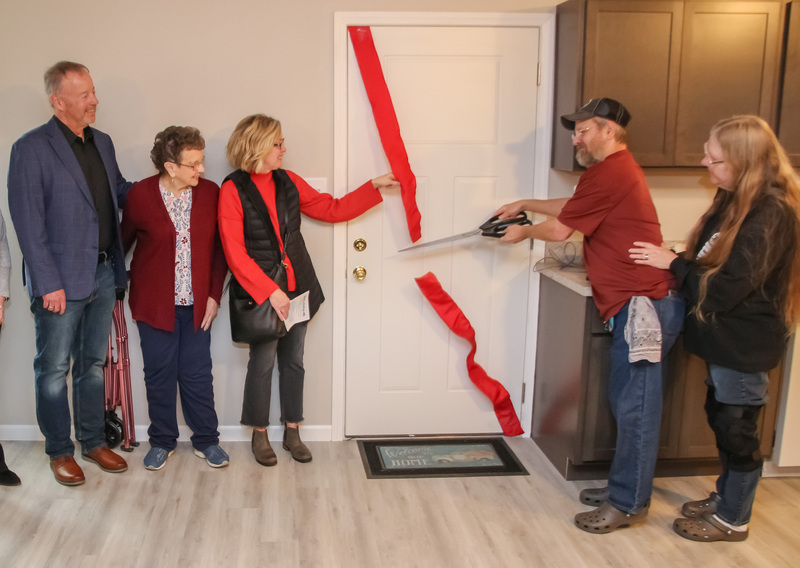 Eileen Will believes her late husband, Jim Will, Sr., would be crying his eyes out if he could be present at the blessing and dedication of the Habitat for Humanity of Evansville home the family sponsored.
"Oh, he'd be so proud," she said. "He would be here bawling because he's so sensitive anyway."
On Feb. 9, new Habitat homeowners Revae and Phillip both smiled with excitement as their new home, sponsored by the Jim Will, Sr. family, was blessed and dedicated in the 1000 block of Edgar Street. It's the 572 home built by Habitat-Evansville in Vanderburgh and Posey counties.
The dedication occurred on Eileen's 90th birthday, and her family, including her son and four daughters, gathered for the dedication. Eileen said it was her son Jim Will, Jr.'s idea to sponsor a Habitat build. 
"I said, 'What a splendid idea.' I think this is a wonderful occasion. … (Habitat) is such a gift to so many people," Eileen said. "We'll never know how far this outreach goes."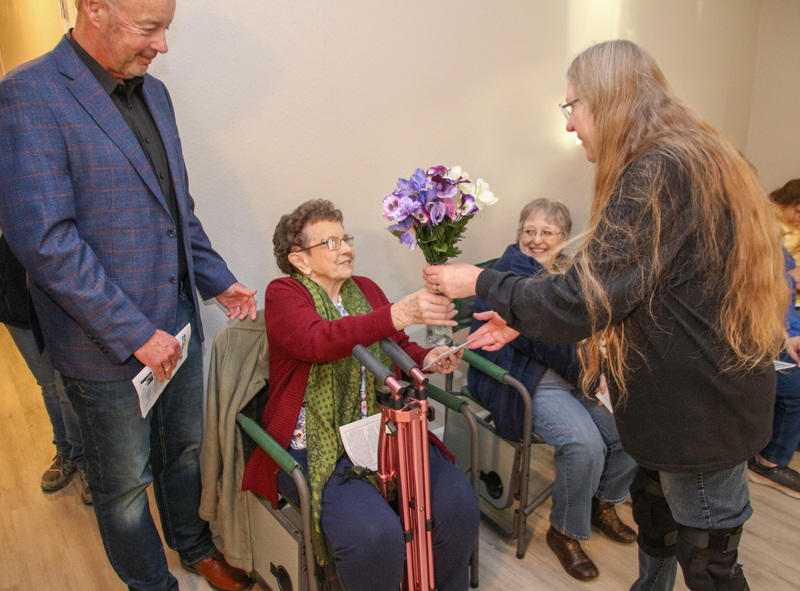 Benedictine Sister Jane Michele McClure, Habitat-Evansville major gifts officer, said Jim and Eileen Will were "prominent Westside Catholics." 
Jim Will, Sr. was instrumental in the founding of the University of Southern Indiana, and the couple were also supporters of Mater Dei High School and members of Resurrection Parish. Jim, Sr. passed away in 2013 at their home in Lake Barkley.
Eileen said her Catholic faith has always been of the utmost importance in her life, in her heart and in her soul. 
"That's the way we raised our children, and that's the way we were raised," she said.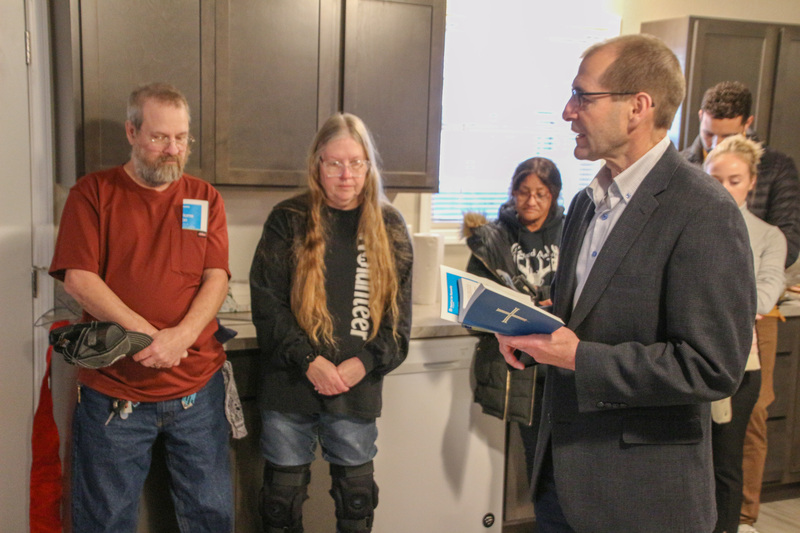 Diocese of Evansville Deacon Dan Niemeier, who is the nephew of Eileen and Jim Will, Sr., led the opening and closing prayers for the ceremony. During his blessing, Deacon Dan thanked God for his abundant blessings.
"We ask you to continue to support and help (Habitat's) mission as they put God's love into action and bring people together to build homes, communities and hope," he said. "We ask you to continue to watch over Philip and Revae, and bless them and bless all those who enter this house."
Jim Will, Jr., who now resides in Colorado, was in Evansville for the dedication. 
"Truthfully, we're the ones who are blessed to be able to have a small part of this," he said. "You guys are the ones who, first of all, took the courage to enter the program … do all the work, put all the hours in, your strength to do that, to build this house, it's wonderful."
He said the next part of their journey will be fun, which is to make the house a home.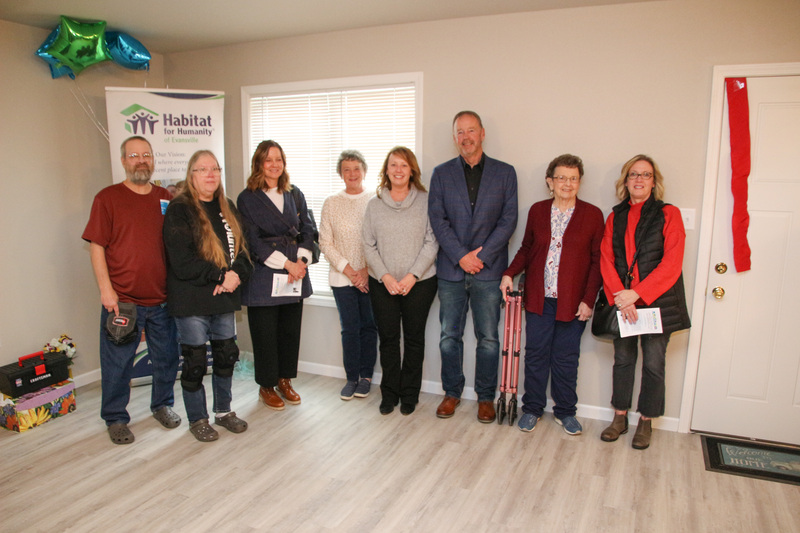 "We were blessed to have such a good home growing up," he said. "We just ask that you might include in your prayers to pray to Mary because she's the one who made this earthly place his home."
Jim Will, Jr. then asked one of his sisters to present a handmade quilt, made by Eileen, to Revae and Phillip.
Beth Folz, executive director of Habitat Evansville, has a tradition of choosing a word to describe new homeowners. Folz actually had three words for Revae and Phillip: "driven, nurturing and generous." She said the homeownership program has a 300-hour sweat equity requirement, but Phillip and Revae performed more than 700 hours, even donating some hours to other families.
"You're both so kind, so generous, so giving, and we are just so proud of you and this beautiful, beautiful home. … What a joyous day," Folz said. "What a blessing you two have been to the Habitat community."
Phillip said it's wonderful to see the finished product, and Revae thanked everyone who made their new home possible. She choked back tears as she said it's been an honor getting to know all of the people involved in Habitat.
"We are truly blessed," she said. "We have made so many wonderful connections and so many wonderful friends … You are family to me.
"The Habitat program is a God-send...not just to us, but to a lot of people."